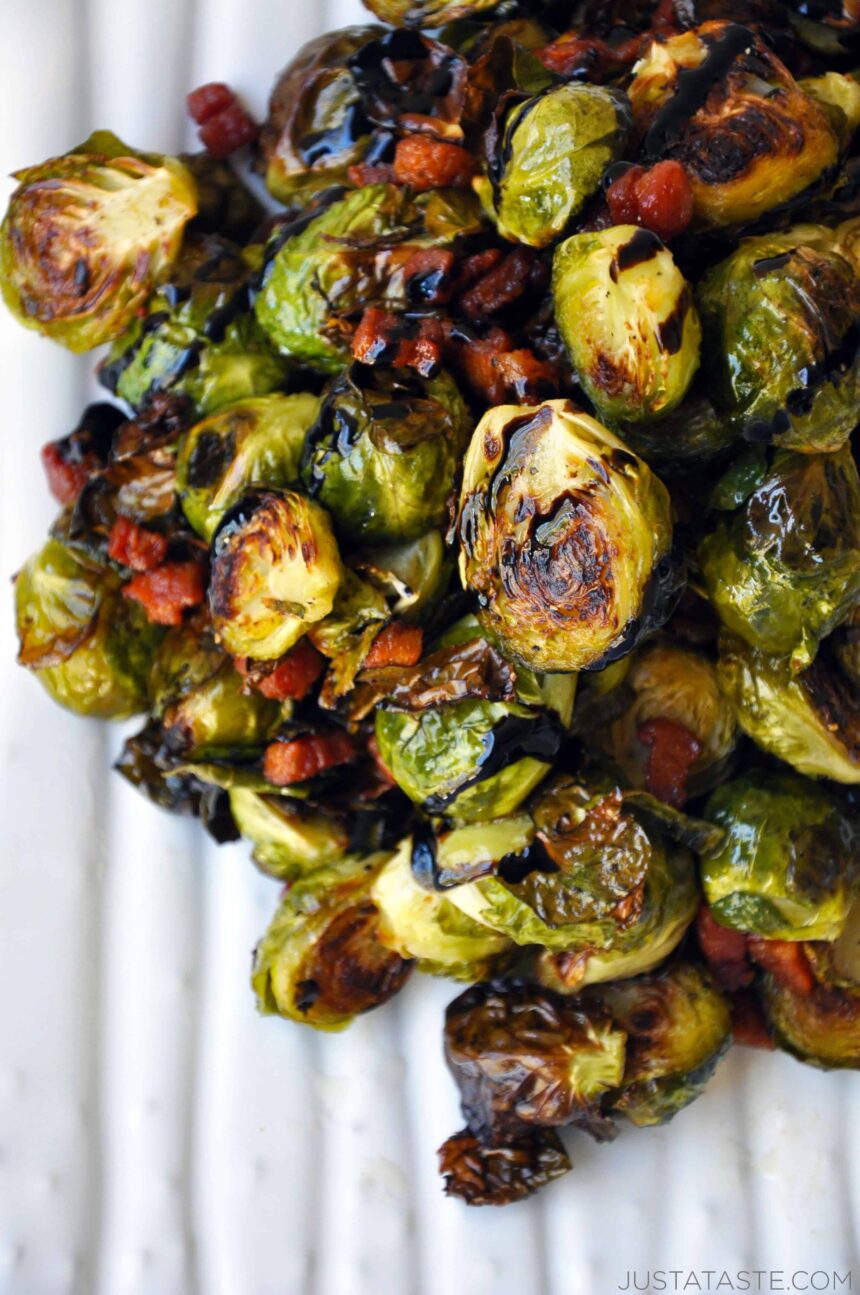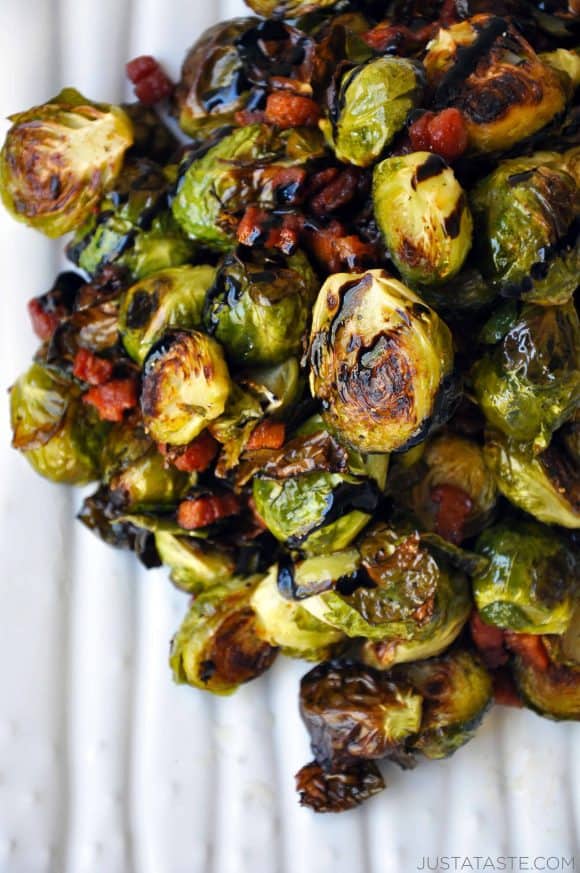 Earthy, nutty-tasting Brussels sprouts are often given a bad rap because of their infamous pungent aroma when overcooked. However, when cooked properly, this versatile In Season Now produce is pleasantly crisp with a slightly sweet, complex flavor profile. Peak season runs from late August to March, when Brussels sprouts can be found either loose or still on their stalk. They're packed with vitamins, cholesterol-reducing fiber, folate and antioxidants. We love them shredded raw into salad, roasted with pancetta or tossed with homemade croutons, but they also take well to being steamed, braised, fried and even pickled. This cruciferous vegetable is fast becoming more than just a simple side dish. Go ahead, give Brussels sprouts a second chance.
HOW TO BUY
When available, purchase Brussels sprouts still on the stalk, as these will stay fresh longer. Choose small sprouts, roughly an inch in diameter, with bright green tightly wrapped leaves. (Small sprouts are preferable because they are sweeter and more tender than larger buds.) Avoid any with yellow or damaged leaves.
HOW TO STORE
Brussels sprouts still on the stalk will last for several weeks when placed in a plastic bag and stored in the refrigerator's crisper. Loose sprouts are best within a few days of purchasing and should be stored in a paper bag in the refrigerator.
HOW TO PREPARE
Wash sprouts under cold running water; pat dry. Remove any loose or damaged leaves and trim away the woody end of the stem. If using whole, slice a shallow X into the bottom of each sprout to help them cook more evenly.
Find inspiration for cooking with Brussels sprouts with recipes from around the web:
What's your favorite way to enjoy Brussels sprouts?