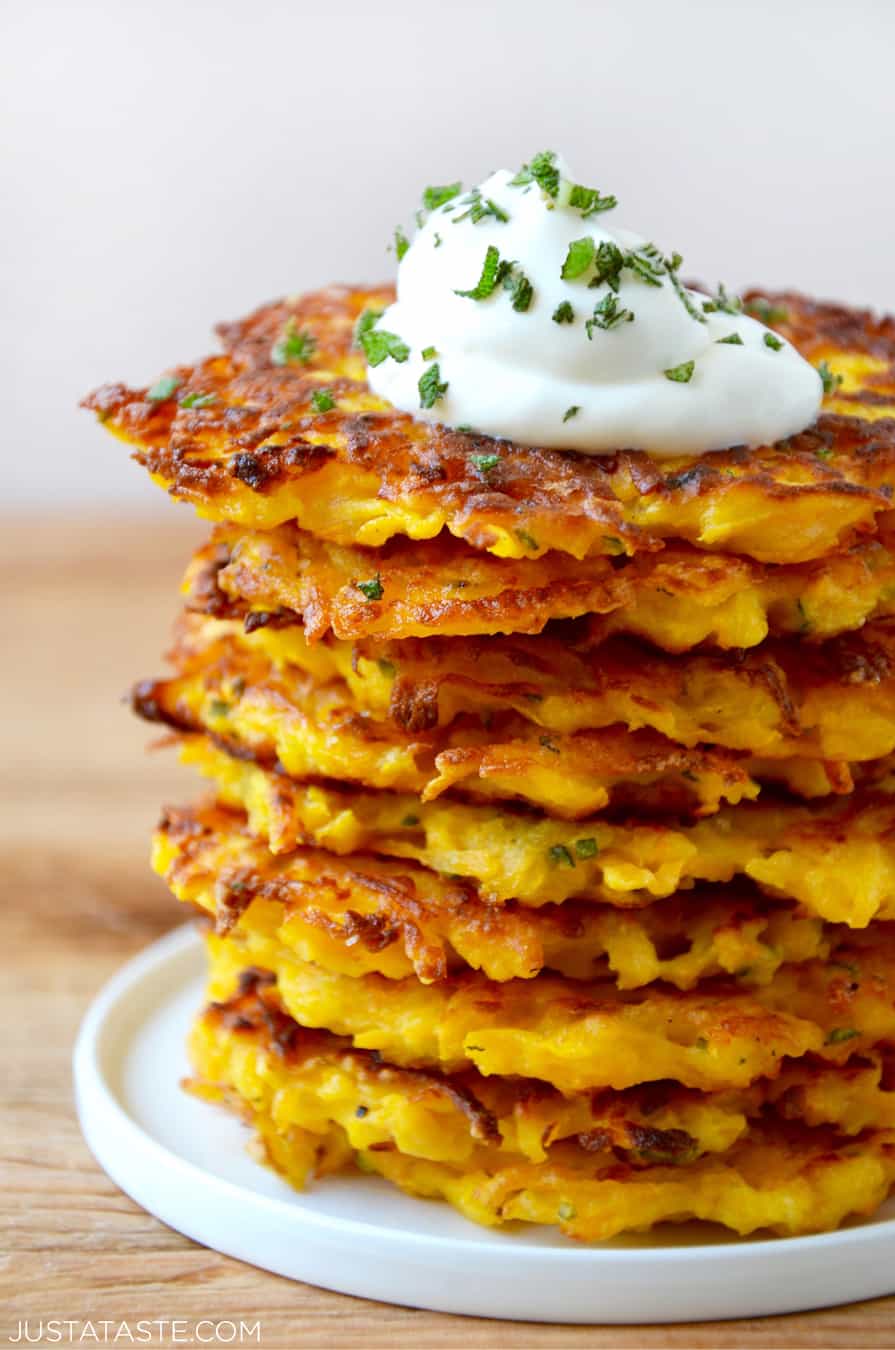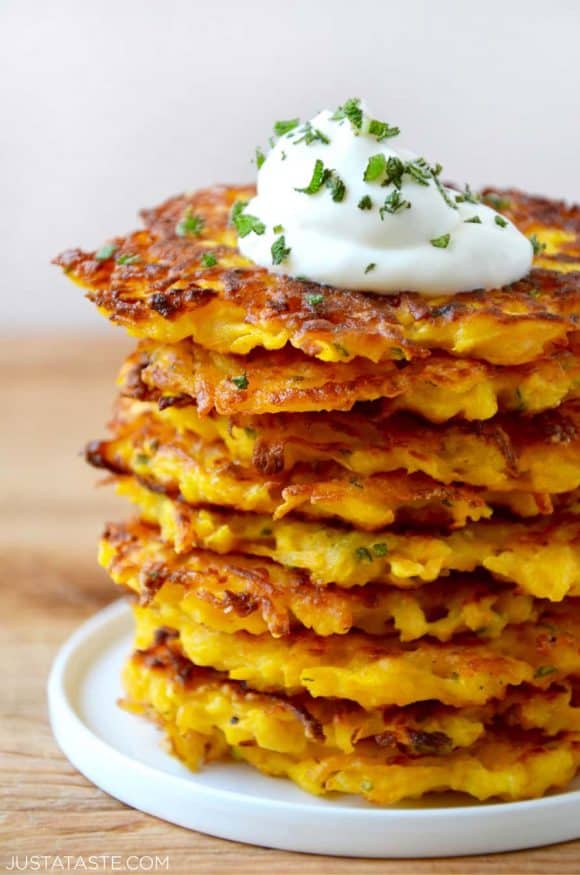 Cool weather months bring an abundance of winter squash, including one of our favorites: butternut squash. It's hard to beat butternut squash as delicious fritters (tune in below!), but this In Season Now produce also steals the show in soup, pasta, risotto, salad and even dessert. They have a thick, muted yellow-tan skin, which hides a bright-orange flesh packed with nutrients. Even the seeds, which are rich in protein and healthy fats, are worth saving for a healthy snack.
Of all the winter squash varieties, butternut squash is the sweetest, with a nutty flavor similar to a sweet potato. Use our guide and the recipes below to add a pop of color to sweet and savory dishes throughout the winter!
HOW TO BUY
Select squash with a fat neck and small bulb that feels heavy compared to its size. (Small bulbs will have a smaller seed cavity, yielding more meat.) Their skin should be hard and void of bruises or mold, however a dark spot where the butternut squash has been resting is acceptable.
HOW TO STORE
When kept in a cool, dark place, whole butternut squash will keep for a month. Peeled or cut butternut squash should be kept in an airtight container in the fridge for up to five days.
HOW TO PREPARE
When cooking butternut squash whole, simply scrub the skin under cold water. For other methods that require removing the skin: Use a sharp knife to cut the top and bottom off of the squash so it's stable, then peel the skin with a serrated peeler until its orange flesh is reached. Carefully slice the squash in half, scoop out the seeds with a spoon or melon baller, and cut according to recipe directions.
Find inspiration for cooking with butternut squash with recipes from around the web:
What's your favorite recipe that stars butternut squash?