My debut cookbook, The Secret Ingredient Cookbook, is now available for pre-order wherever books are sold!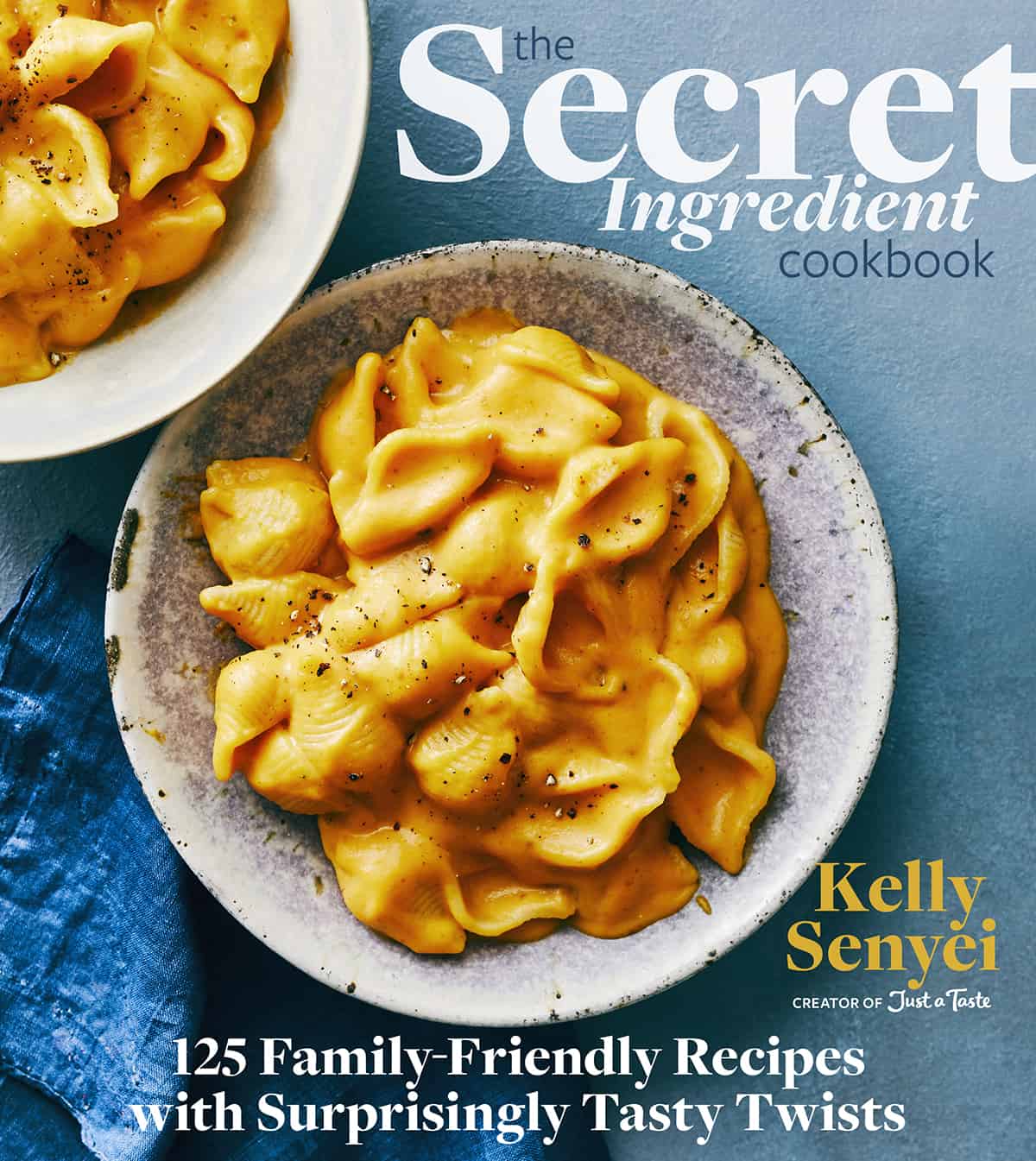 Eight years ago I began the journey of writing my debut cookbook, and now we are just a few weeks away from you being able to hold it in your hands, and more importantly, get cooking with it in your kitchen!
If you've enjoyed any of the recipes here on Just a Taste, you will love cooking from The Secret Ingredient Cookbook. Each recipe in the book features an unexpected star ingredient that gives it an edge, be it in taste, texture or presentation.
There are healthy breakfasts and indulgent breakfasts, vegan soups and meaty soups, 30-minute entrées and 3-hour entrées, kid-friendly desserts and adults-only desserts. Most importantly, the secret ingredients aren't expensive or hard to find.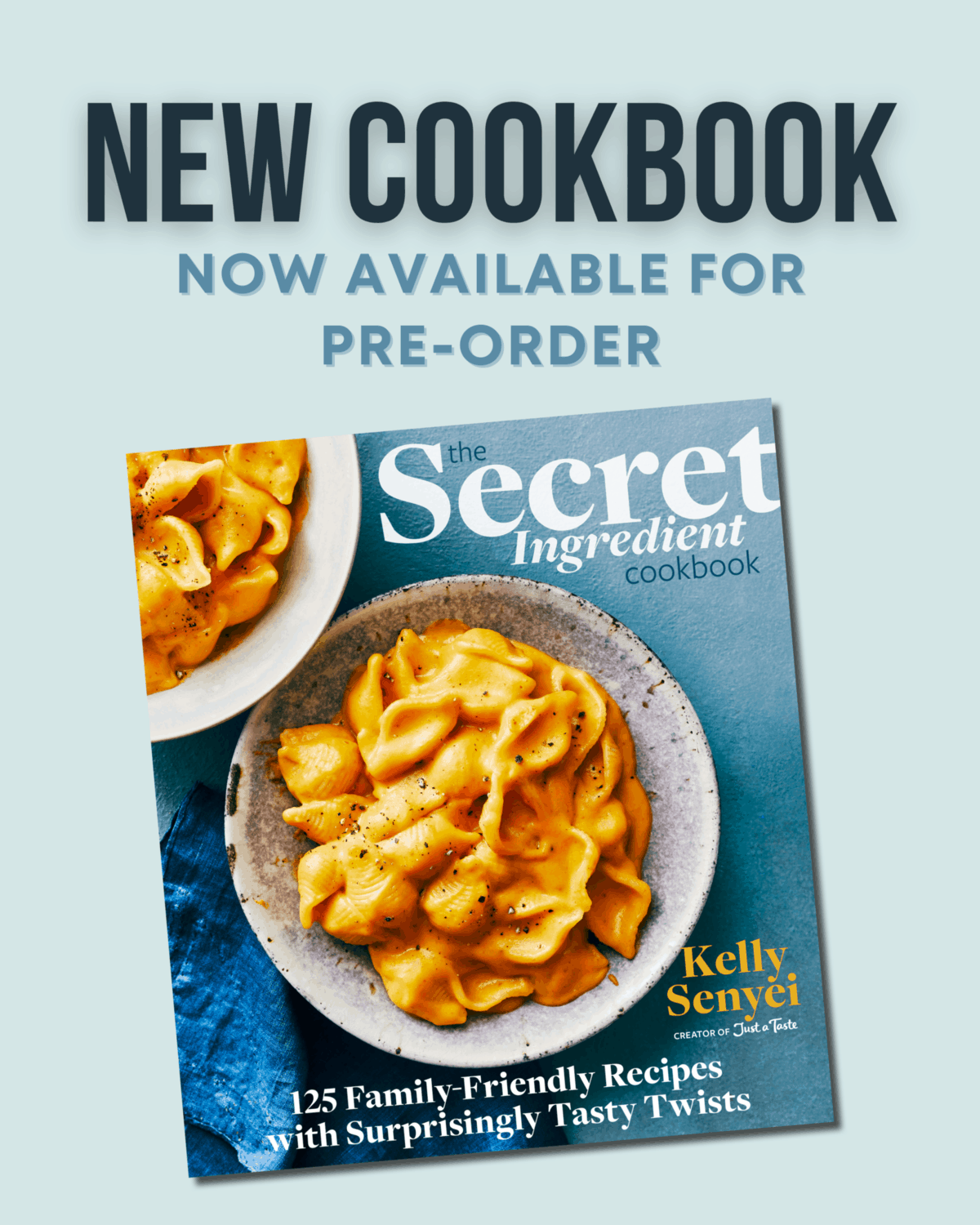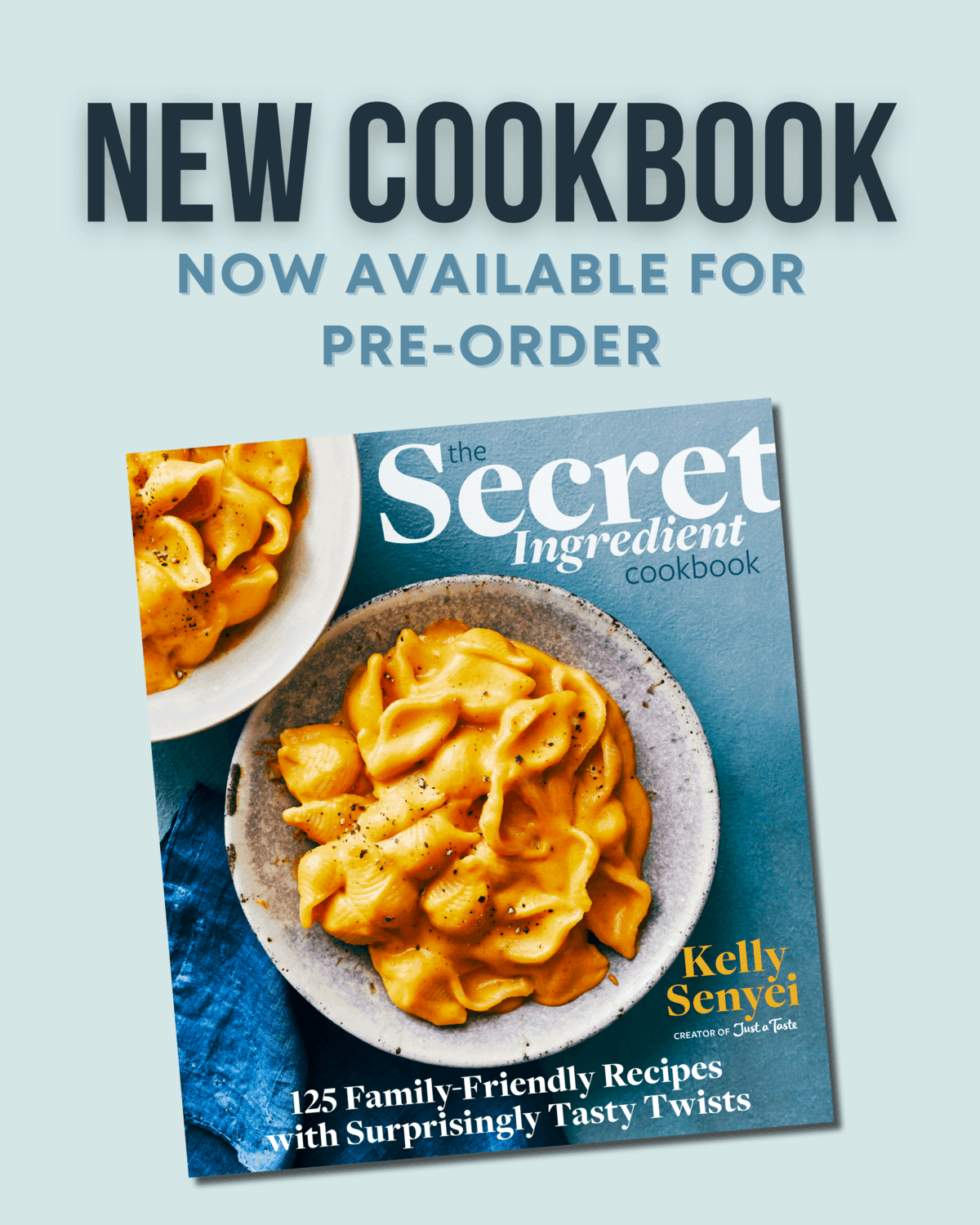 The Secret Ingredient Cookbook will be published on May 4, but I couldn't wait that long to share some of the 125 family-friendly recipes included in the book. So once you've pre-ordered your copy, you can immediately claim your exclusive sneak peek of five downloadable recipes.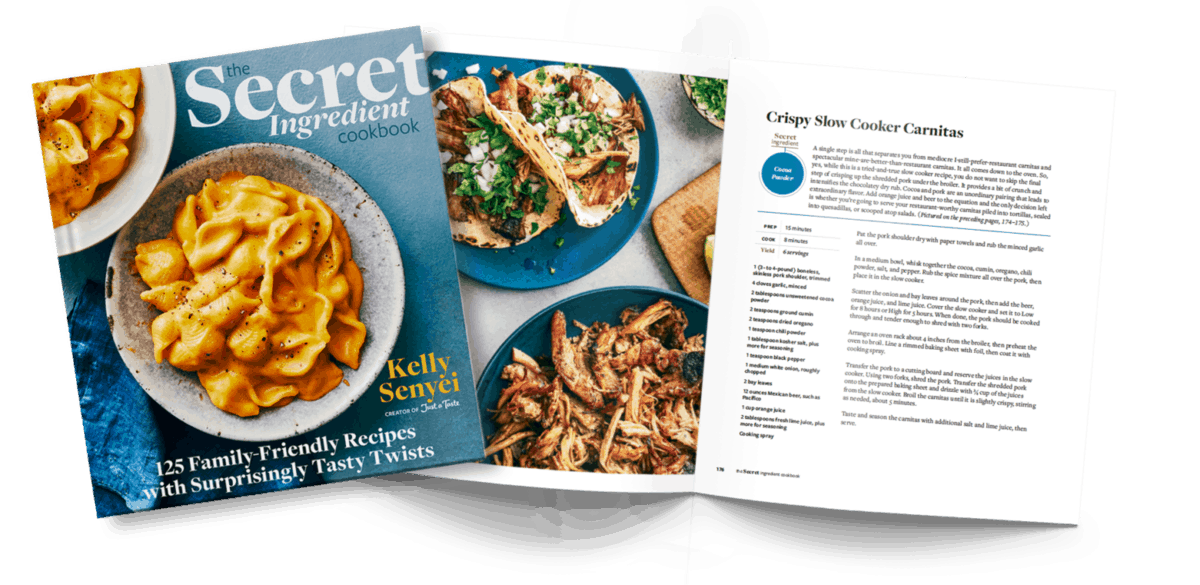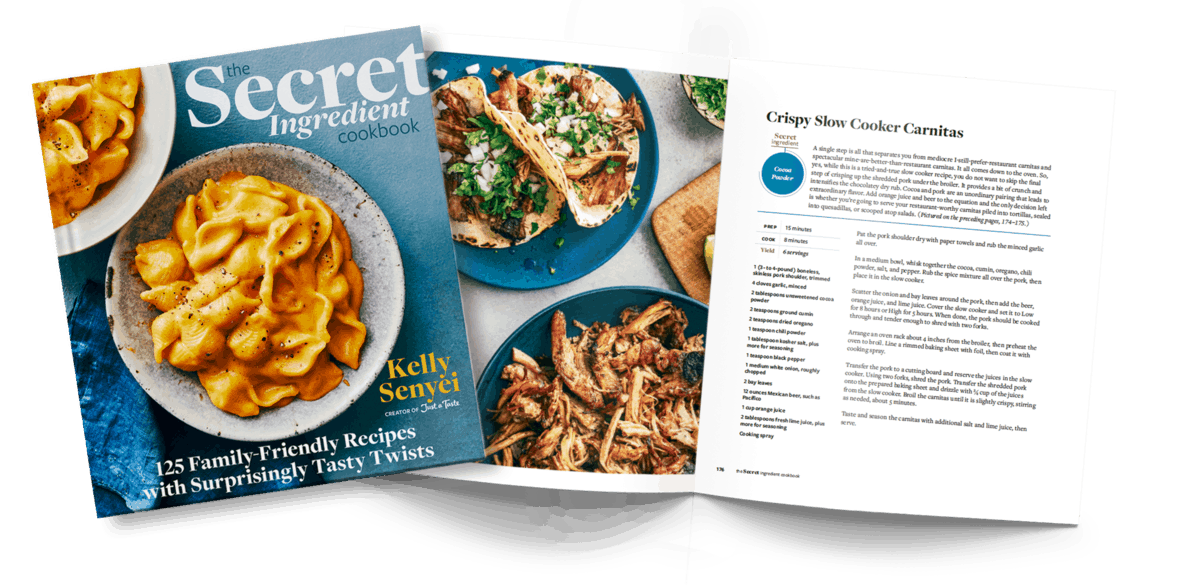 In addition to 125 brand-new recipes, the book also includes a section of My Not-So-Secret Kitchen Secrets, plus my Essential Ingredients for stocking your fridge and pantry like a pro. And speaking of pantry staples…
Cooking fatigue is more real than ever. The Secret Ingredient Cookbook is here to breathe new life into pantry staples, transforming them into their "2.0" selves in approachable, economical and inventive ways.
Ready to get re-inspired in the kitchen? Pre-order your copy of The Secret Ingredient Cookbook!
To great meals and the best memories,


This post may contain affiliate links.