Preheat your oven for a fall classic with this family favorite recipe for The Best Pumpkin Bread.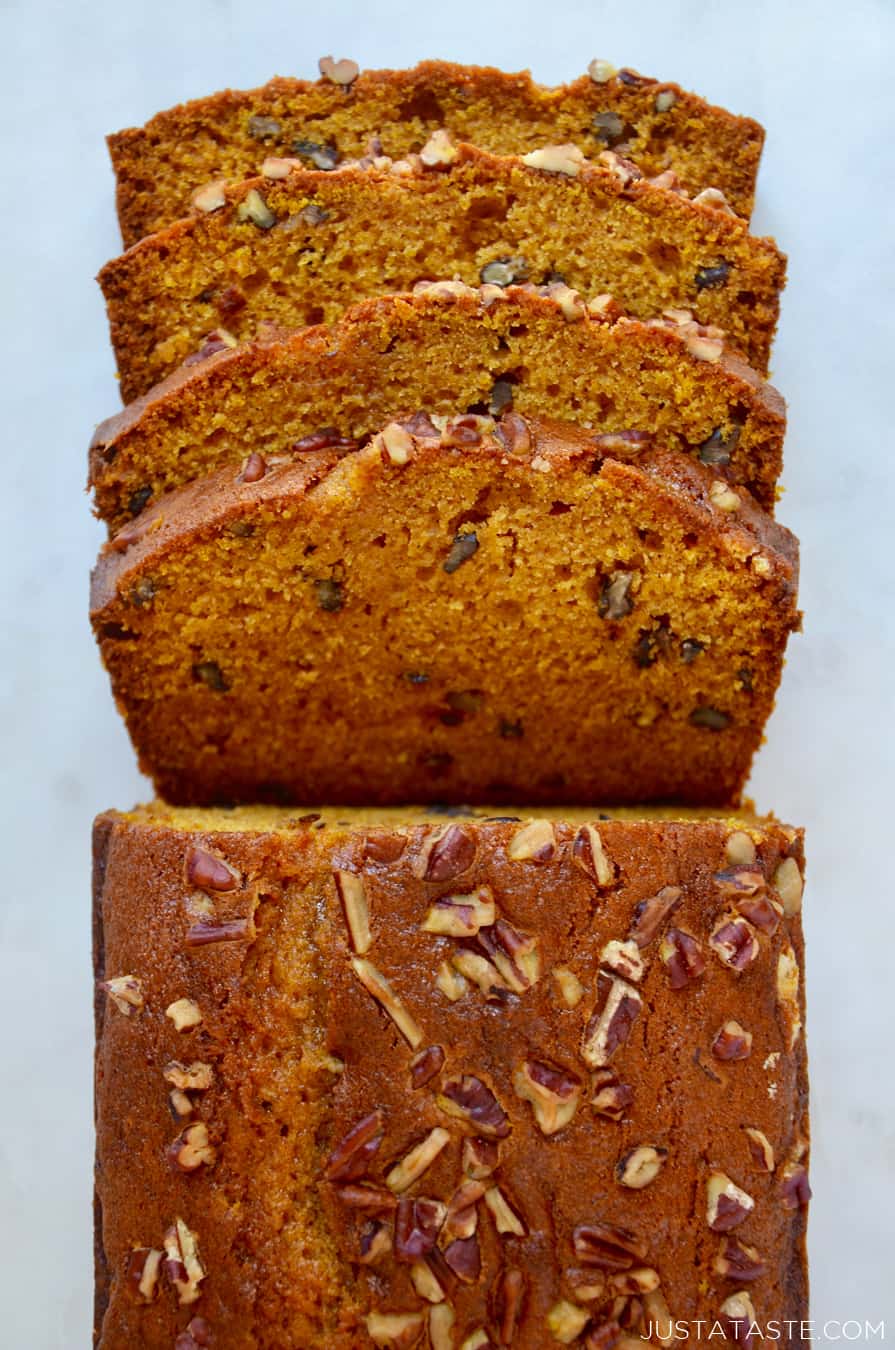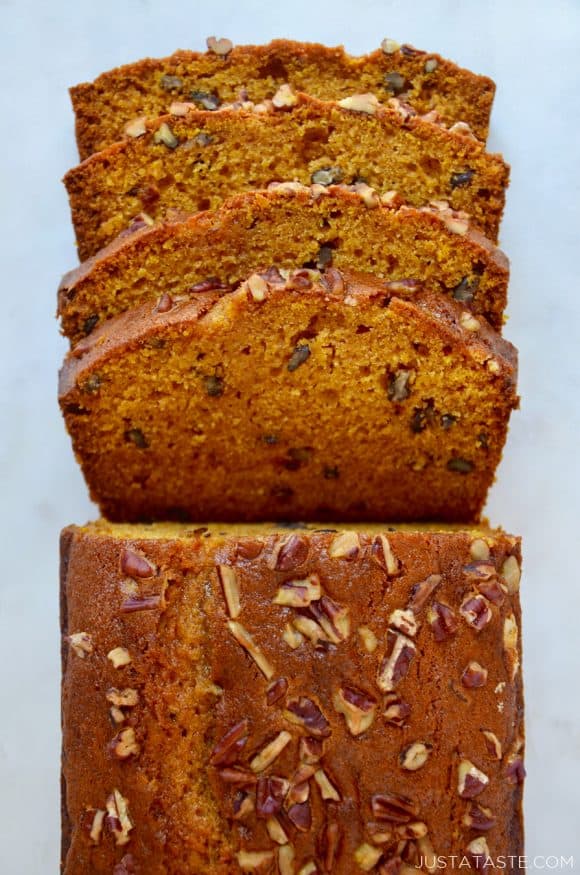 I don't know if there's ever been a more tried and tested recipe in the 800+ creations that have graced these pages over the past decade (!). In order for something to earn the title of "The Best," it has to be undoubtedly, positively, without hesitation or question… PERFECTION.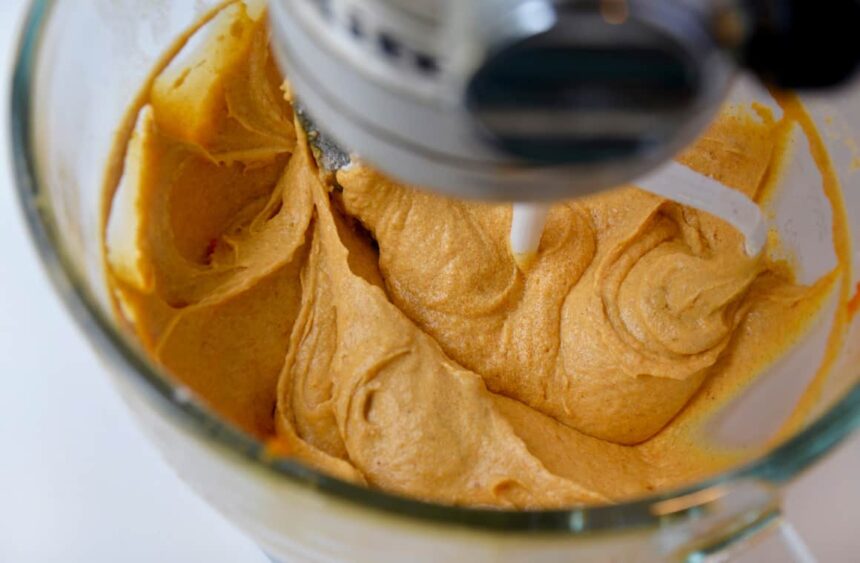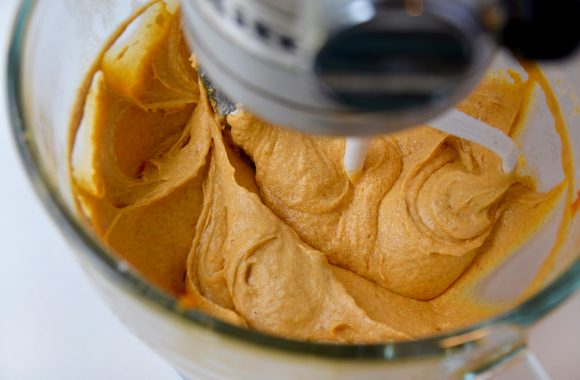 That's what we have here, folks. Absolutely, positively The Best Pumpkin Bread ever to hit your lips.
It puts all of those store-bought coffee shop slices to shame. And with good reason: This recipe has been in our family since 1992, when it first appeared in one of my preschool cookbooks.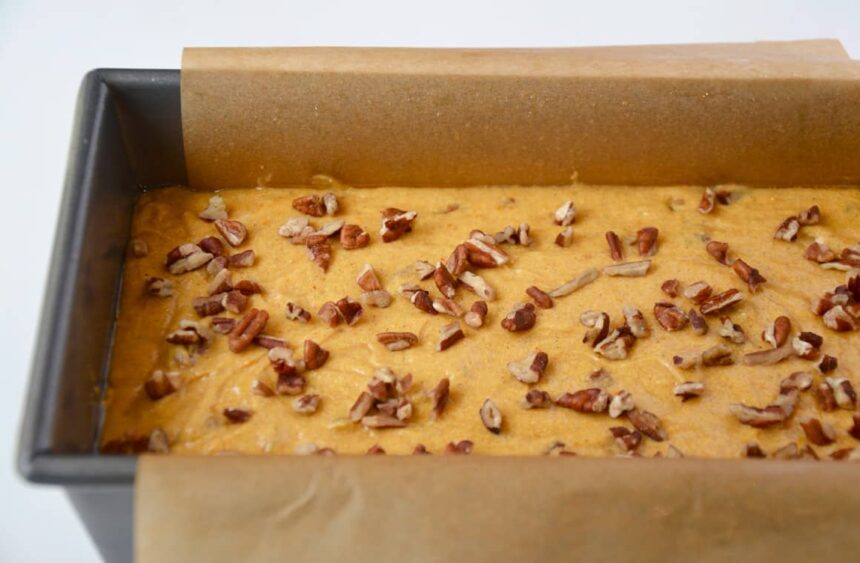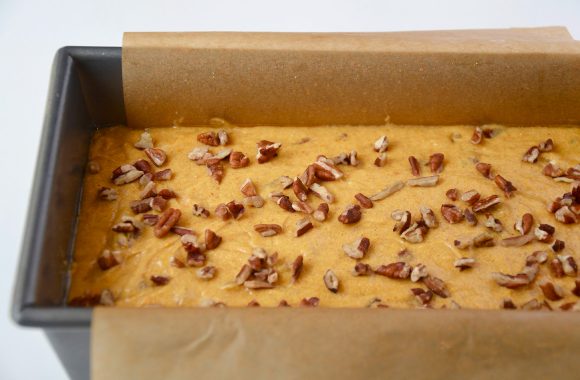 That's 26 years of baking prowess behind this moist, spiced and easy-to-slice loaf. The best part is, there's absolutely nothing fancy about it. It's just a good ol' classic recipe passed on to me by my #1 inspiration: my mom.
After it's done baking, not only will you have the best pumpkin loaf in town, but your entire home will smell like holiday goodness. Part recipe, part air freshener. Don't ever let anyone say you can't multitask.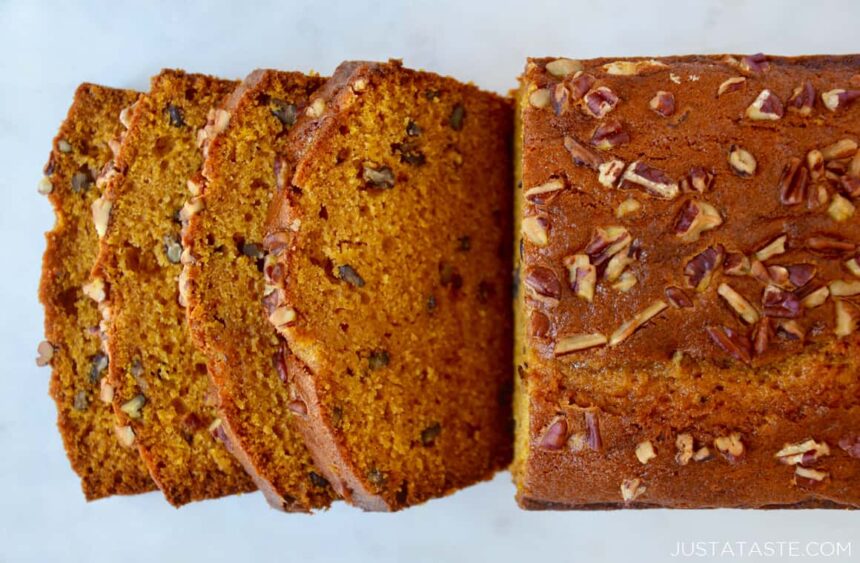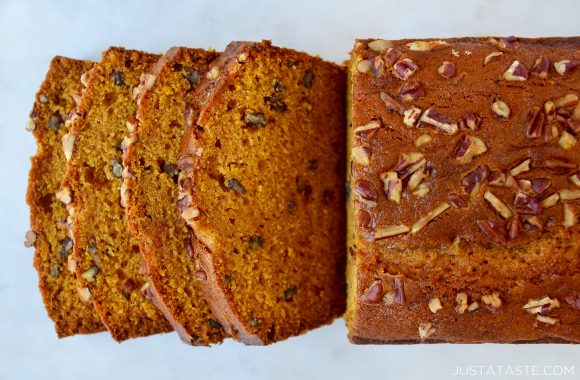 Craving more? Subscribe to Just a Taste to get new recipes, meal plans and a newsletter delivered straight to your inbox! And stay in touch on Facebook, Twitter, Pinterest and Instagram for all of the latest updates.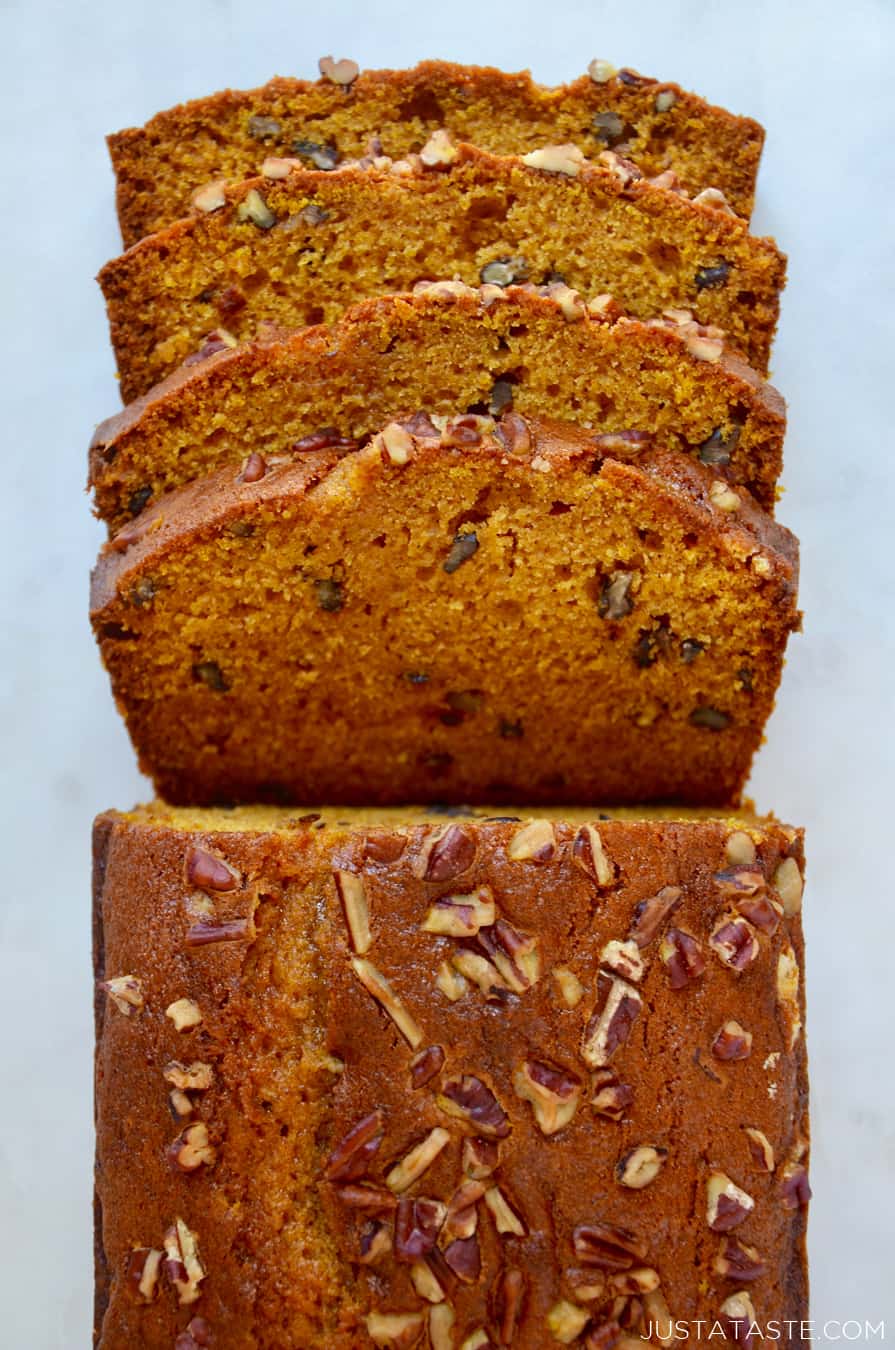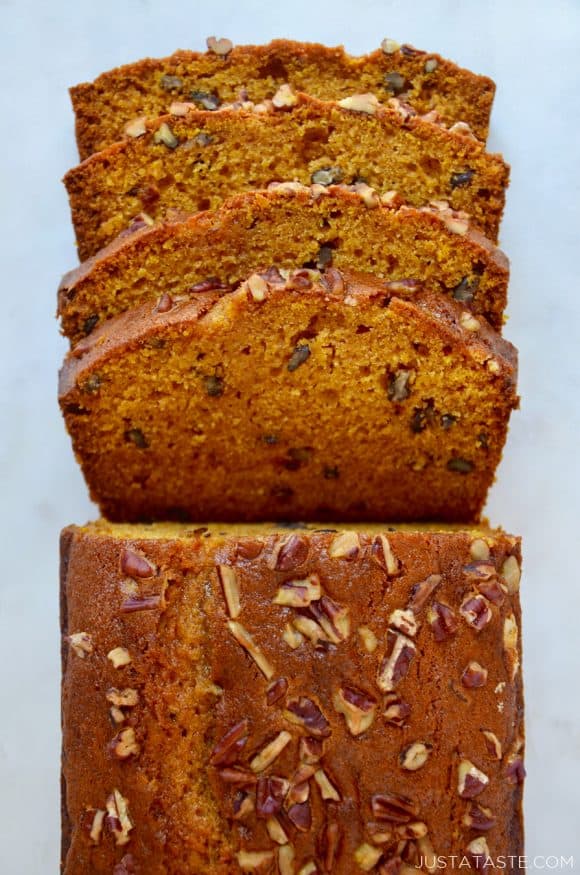 Ingredients
1 2/3

cups

all-purpose flour

1/2

teaspoon

baking powder

1

teaspoon

baking soda

1/4

teaspoon

salt

1/2

teaspoon

ground cinnamon

1/4

teaspoon

ground cloves

1/4

teaspoon

ground nutmeg

1/4

teaspoon

ground ginger

1/2

cup

unsalted butter, at room temperature

1 1/3

cups

sugar

1/2

teaspoon

vanilla extract

2

large eggs

1

cup

canned pumpkin purée

1/3

cup

water

1/2

cup

chopped pecans
Instructions
Preheat the oven to 350°F. Grease and lightly flour a 9x5" loaf pan.

In a medium bowl, sift together the flour, baking powder, baking soda, salt, cinnamon, cloves, ginger and nutmeg. Set it aside.

In the bowl of a stand mixer fitted with the paddle attachment, cream together the butter, sugar and vanilla.

Add the eggs to the stand mixer, one at a time, beating between each addition, then add the pumpkin.

Alternate adding in the dry and wet ingredients by adding one-third of the dry, then half of the water, one-third of the dry, the other half of the water, and the final one-third of the dry. Blend well, scraping down the bowl as needed.

Fold in the pecans then bake the bread for 1 hour or until a toothpick inserted comes out clean.

★ Did you make this recipe? Don't forget to give it a star rating below!
Recipe adapted from Judy Mahaffa of The St. Margaret's Episcopal School 1992 Home Cookin' Cookbook.