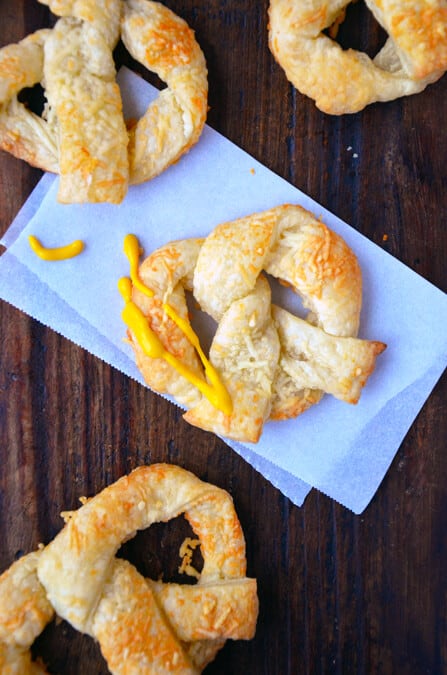 All season I was rooting for my hometown team, the San Diego Chargers … and then they failed to even make it to the playoffs. I shifted my support to the Denver Broncos and my future husband Tim Tebow … and then they lost in the division playoffs. I finally settled on the 49'ers … only to experience this past Sunday's crushing overtime defeat.
Now, we are all forced to choose between the Giants and the Patriots. New York or Boston. Cute or sexy. Pizza or clam chowder.
At this point, I could really care less who wins. All I know is that come Super Bowl Sunday, I'll be settled on my couch with a smorgasbord of snacks, including the world's easiest recipe for warm, doughy, cheesy pretzels that take all of 20 minutes to prepare. What's my secret? Packaged puff pastry. After surviving the 48-hour workout that accompanies making the dough from scratch, I've decided that there are some foods I'm better off buying from my local supermarket.
This Saturday I'll be sharing a roundup of a few other fast and fresh favorites, but for now, grab a warm pretzel, slather it with mustard or fig preserves and decide if you're part of Manning Mania or The Brady Nation.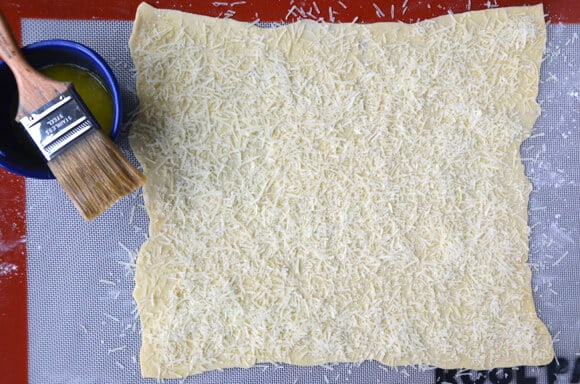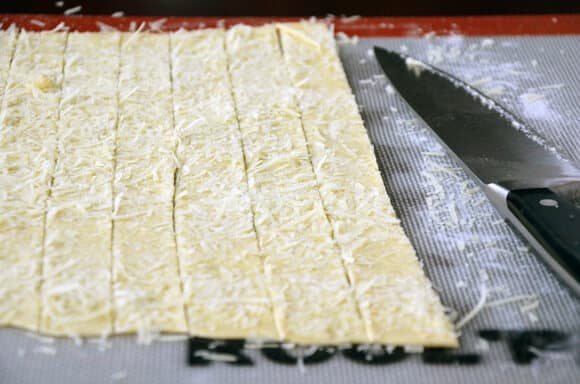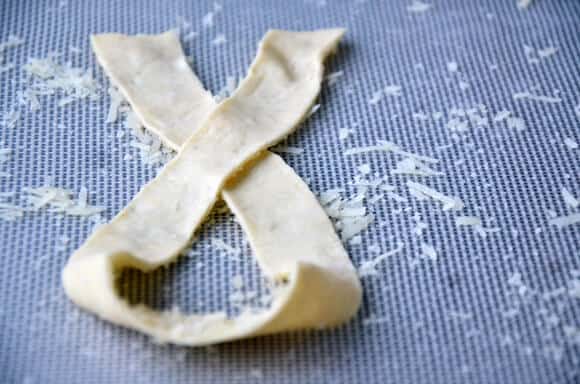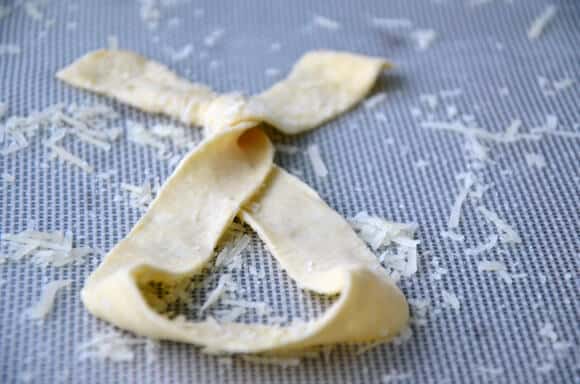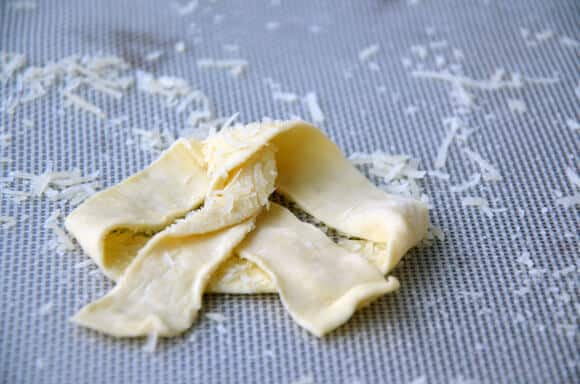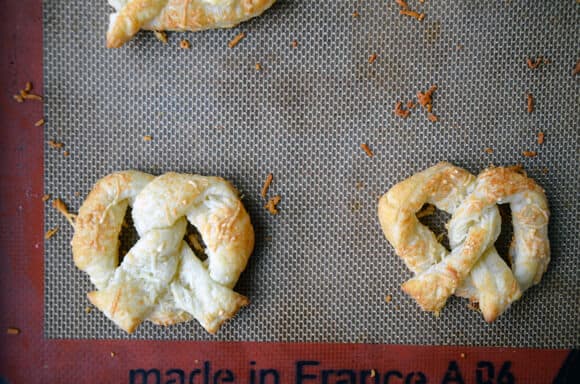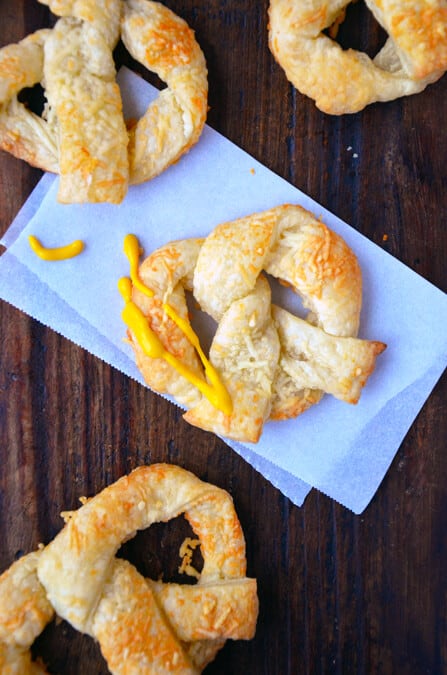 Ingredients
2

sheets

(one 1.1-pound package) store-bought puff pastry

3

Tablespoons

unsalted butter, melted

1 1/2

cups

shredded Parmesan cheese

Dipping sauces (optional): yellow mustard or fig preserves
Instructions
Preheat the oven to 400ºF and line a baking sheet with parchment paper or a Silpat.

Remove the puff pastry sheets from the freezer and allow them to thaw completely.

Place one sheet of the puff pastry on a lightly floured surface and use a rolling pin to roll it until it stretches to approximately a 14-inch square.

Brush the puff pastry with the melted butter and sprinkle it with half of the shredded cheese. Use the rolling pin to press the cheese firmly into the dough.

Using a sharp knife or pizza wheel, cut the dough into 12 strips.

Shape each strip into a pretzel and then place the pretzels onto the lined baking sheet. Gather the excess cheese that has fallen off and sprinkle it atop the pretzels.

Repeat the rolling, topping and shaping process with the second sheet of puff pastry.

Bake the pretzels for about 10 minutes, or until golden brown.

Remove the pretzels from the oven and serve with mustard or fig preserves.

★ Did you make this recipe? Don't forget to give it a star rating below!
Nutrition
Calories:
149
kcal
,
Carbohydrates:
9
g
,
Protein:
3
g
,
Fat:
10
g
,
Saturated Fat:
3
g
,
Cholesterol:
8
mg
,
Sodium:
151
mg
,
Potassium:
18
mg
,
Vitamin A:
95
IU
,
Calcium:
76
mg
,
Iron:
0.6
mg