Take your snack spread to a whole new level with all of my tips and recommendations for assembling the best Fall Charcuterie Board.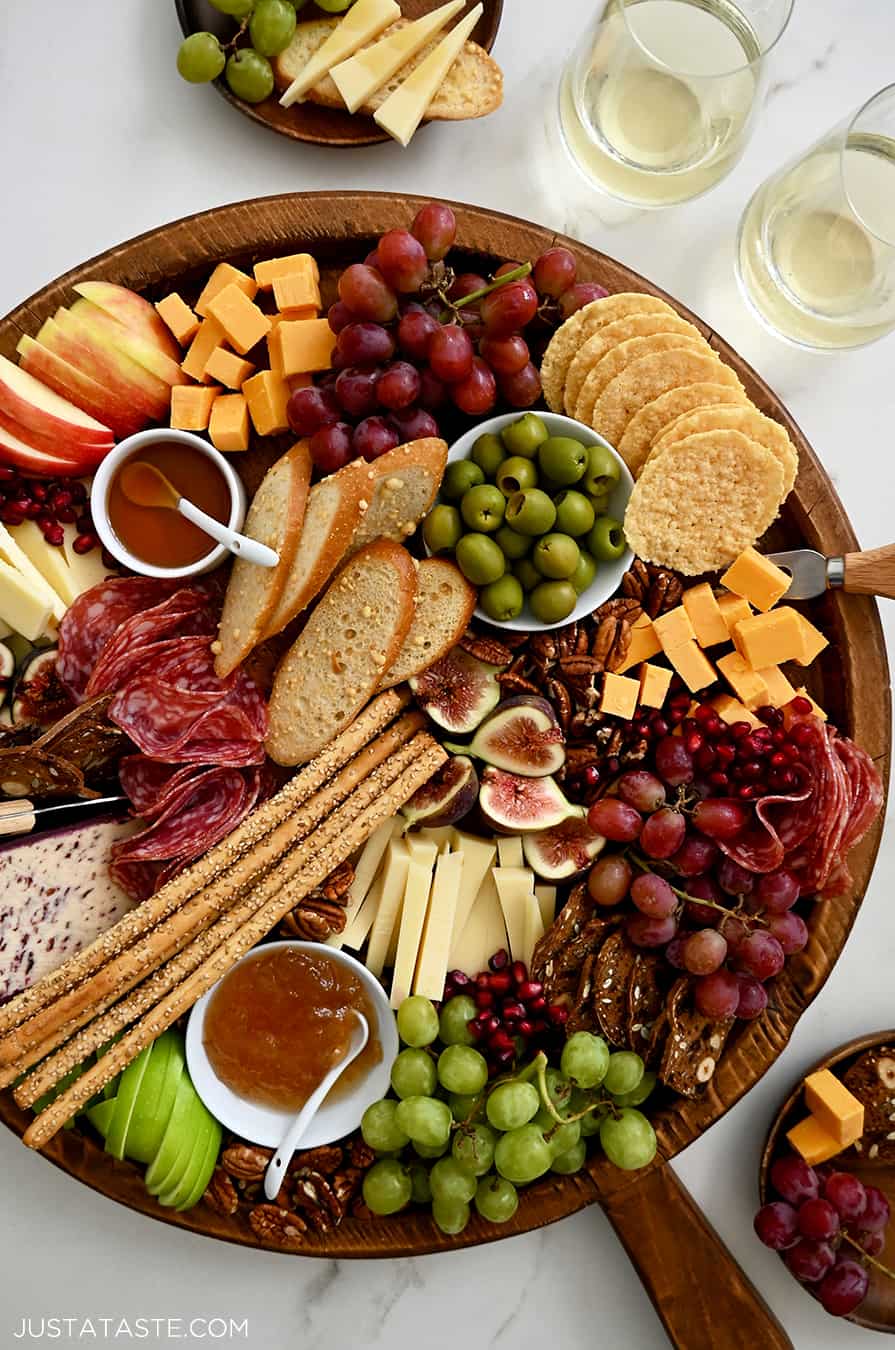 What's not to love about grazing on a gorgeous charcuterie board? When done right, they serve up a little something for everyone, touching upon all things savory (with a little sweet!) and embracing all the colors and textures of the season. Ready to get inspired with fall favorites? Grab your board and get ready for the ultimate fall charcuterie board recipe!
Fall Charcuterie Board Ideas
When it comes to charcuterie board ideas, I like to break down the ingredients into five key components:
Cheese
Meat
Fruit
Carbs
Assorted extras (olives, nuts, cornichon, etc.)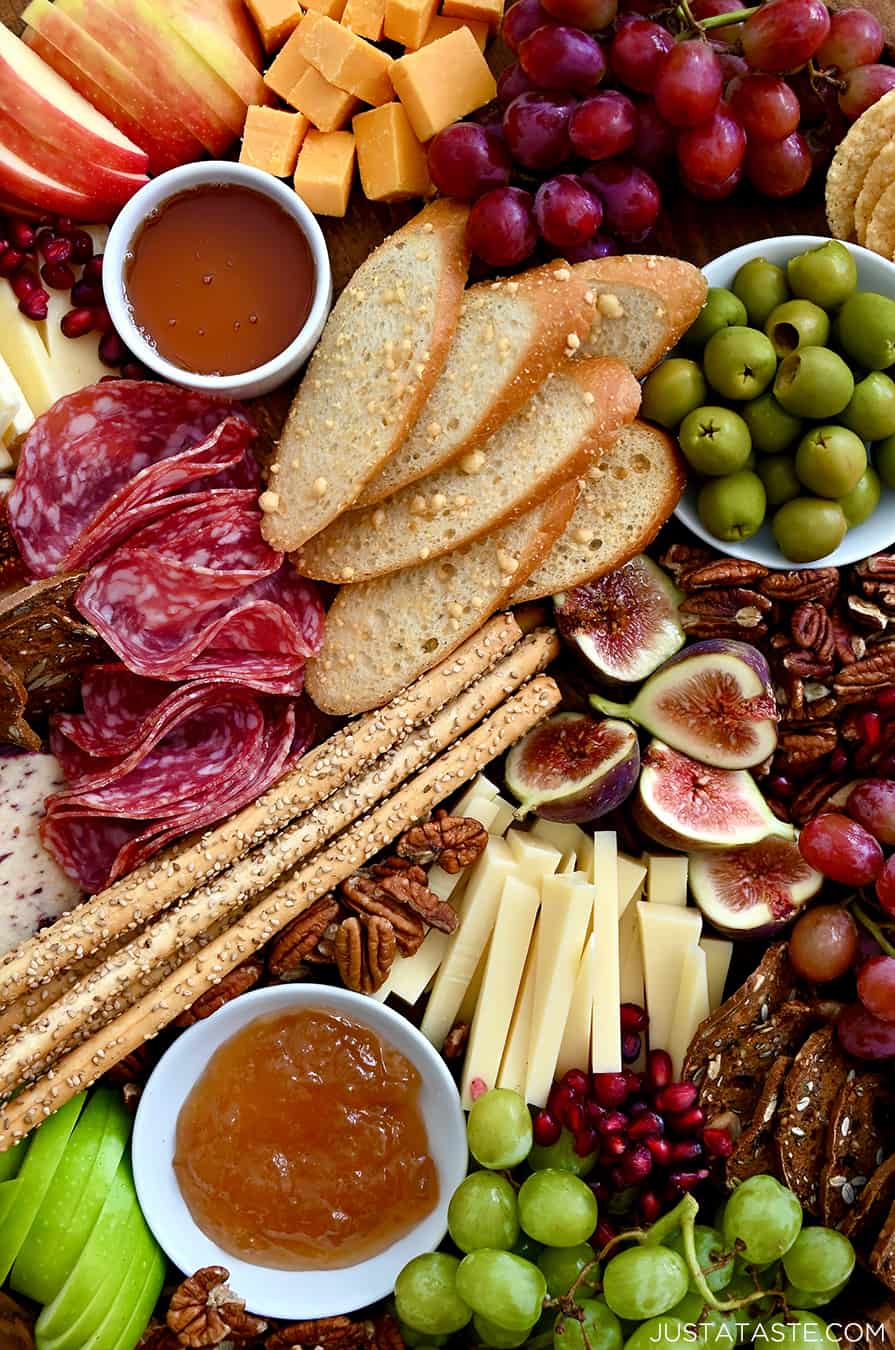 A great charcuterie board has a little something for everyone, which leads me to the most popular question I get…
What Cheese Goes Well On a Charcuterie Board?
Consider both taste and texture when it comes to cheese selections. Variety is the spice of life… and the key to a successful charcuterie board!
Hard Cheeses: Parmesan (I love it in crumble form!), Cheddar (both yellow and white), Gruyere, Gouda, Manchego
Soft Cheeses: Brie, Camembert, Goat Cheese, Burrata
Mild Cheeses: Port Salut (My favorite cheese of all time!), Havarti, Jarlsberg
Strong Cheeses: Roquefort, Stilton, Aged Gouda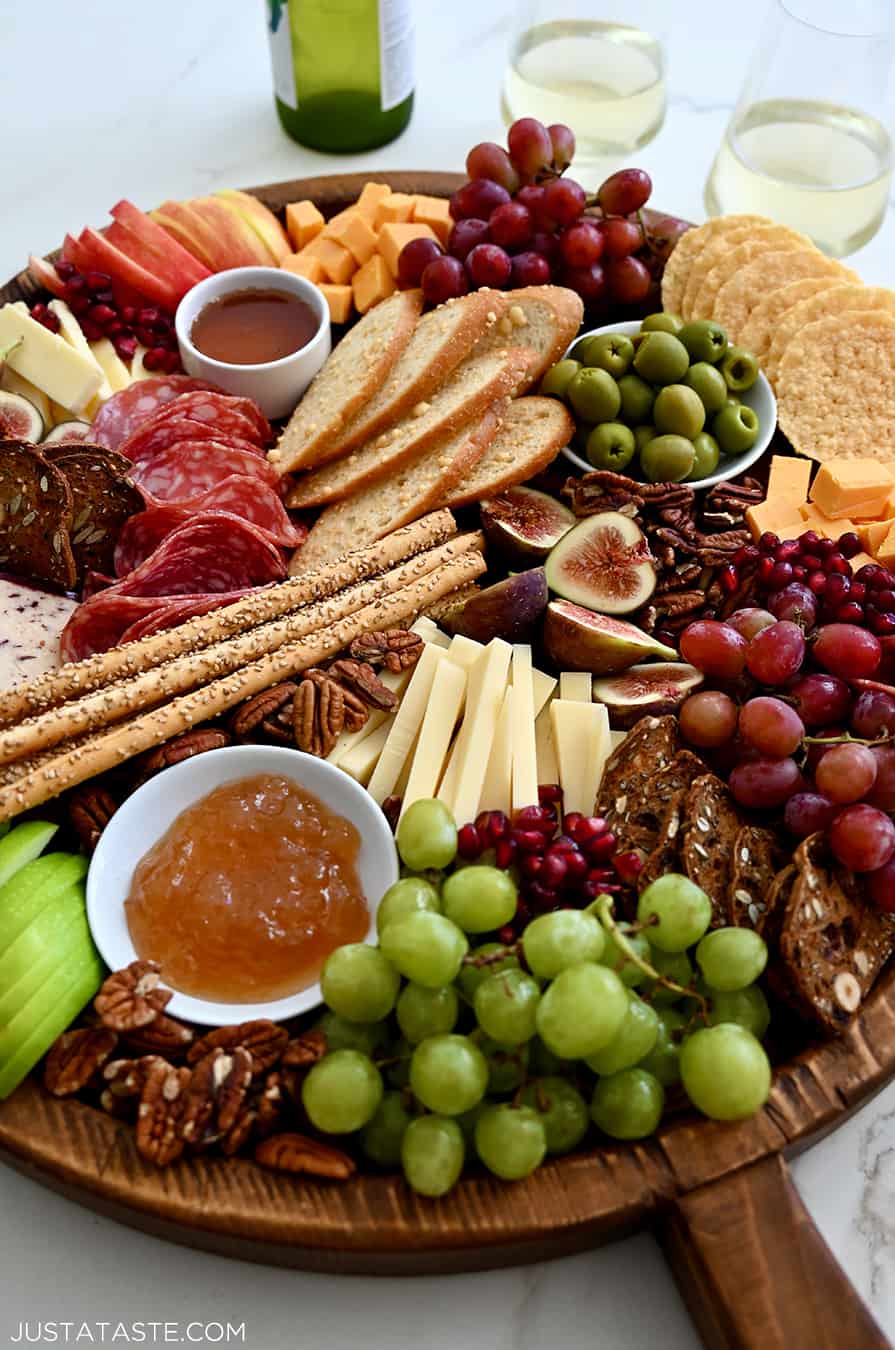 What Are the Best Crackers for a Charcuterie Board?
Taste and texture are back, but we've got a third component to consider when it comes to charcuterie board carbs: shape! No one wants to tackle a larger-than-life chunk of cheddar on a barely-there waif of a rice cracker. When it comes to crackers, opt for a mix of the below varieties:
Classic round crackers (a.k.a. water crackers)
Extra-crunchy squares (Raincoast Crisps are a great option)
Breadsticks (of all widths and toppings)
Rectangular flatbreads (the crispy cracker type, which can be found plain or flavored)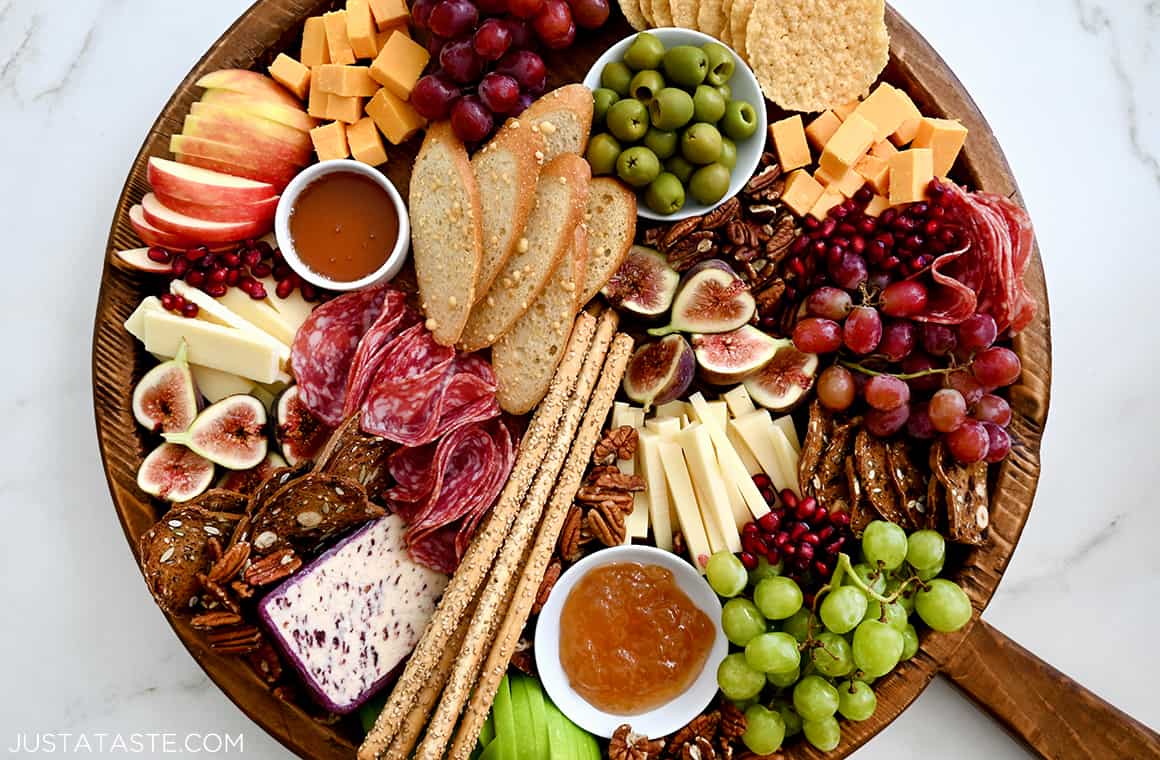 Craving more?
Subscribe to Just a Taste
to get new recipes and a newsletter delivered straight to your inbox! And stay in touch on
Facebook
,
Twitter
,
Pinterest
and
Instagram
for all of the latest updates.
This post may contain affiliate links.