Find inspiration for how to make the best charcuterie board with recommendations for meats, cheeses, dried fruits, crackers and more party-friendly snacks.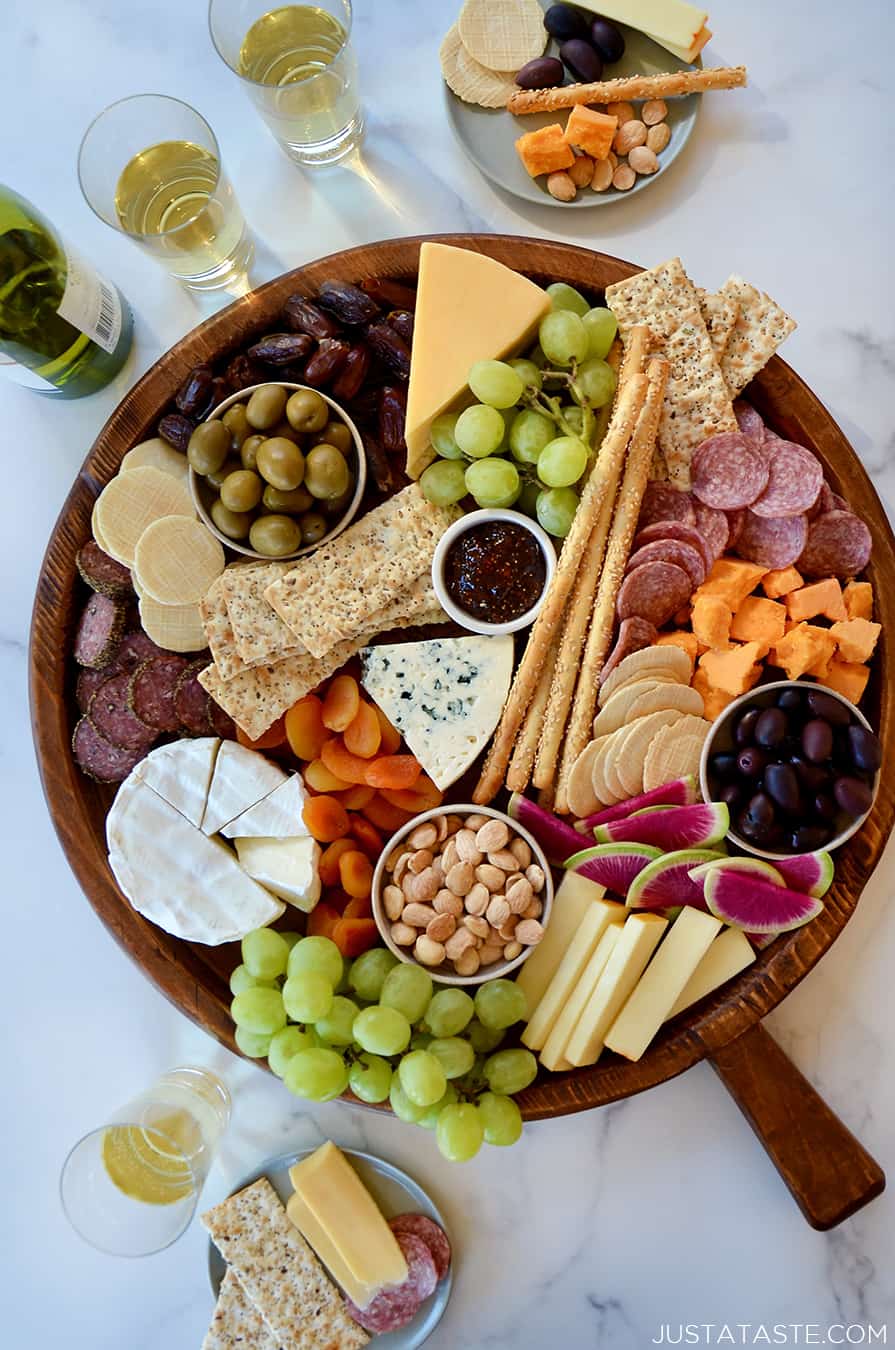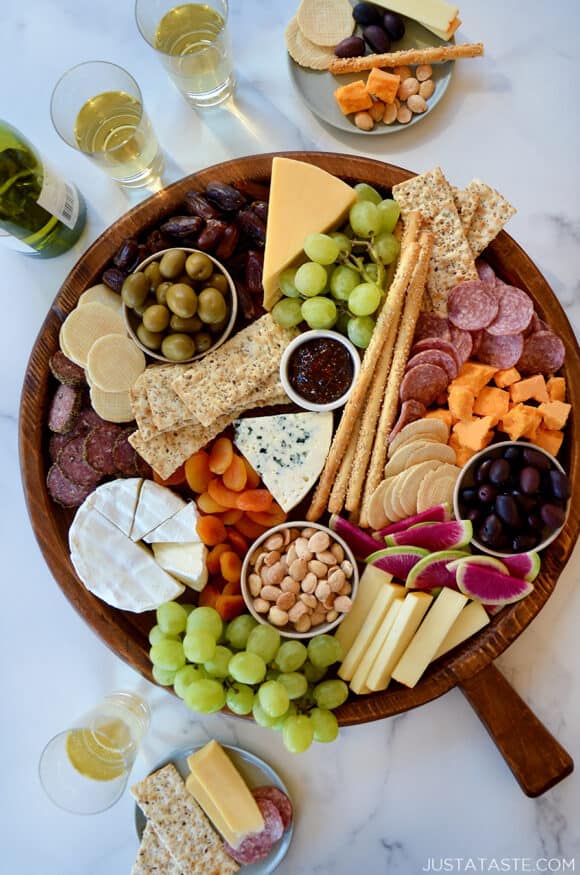 I can make a meal out of cheese and crackers. Add some peppered salami, juicy grapes and salty olives to the lineup, and we might as well just skip the entree altogether because I will be parking it next to said snack spread while campaigning for President of the Clean Plate Charcuterie Board Club.
Assembling the best charcuterie board comes down to balancing tastes, textures and, of course, colors. After all, if you don't 'gram the board, then did it ever even happen?
Whether you're fixing a charcuterie board for 2 people or 20, I've got you covered with my food recs and assembly tips to have you boarding like a pro!
What to Put On a Charcuterie Board
First and foremost, there are no steadfast rules when it comes to putting together the best charcuterie board. However, there are a few general categories you want to cover on the food front:
Meats: Single-bite options are best, so consider buying pre-sliced salami and prosciutto (hello, time-saver!)
Cheeses: I could write a dissertation on what cheeses work best for a charcuterie board, so read on below for all of my favorites. The absolute top of my cheese list? The one and only Port Salut!
Crackers and Bread: Go beyond the classic baguette toasts and opt for a combination of seedy crackers, crispy grissini (a.k.a. breadsticks) and my personal fave, cheese straws.
Olives: Pitted or un-pitted work, but I'm of the "less work while eating" camp, so I prefer a mix of un-pitted, marinated olives to maximize on flavor.
Fruit: Of the fresh and dried varieties! Showcasing both options provides a contrast in colors and textures, with dried fruits lending an essential chewy component.
Spreads: No salty snack lineup is complete without a sweet spread to provide balance. I love fig jam because it pairs so well with a wide variety of meats and cheeses.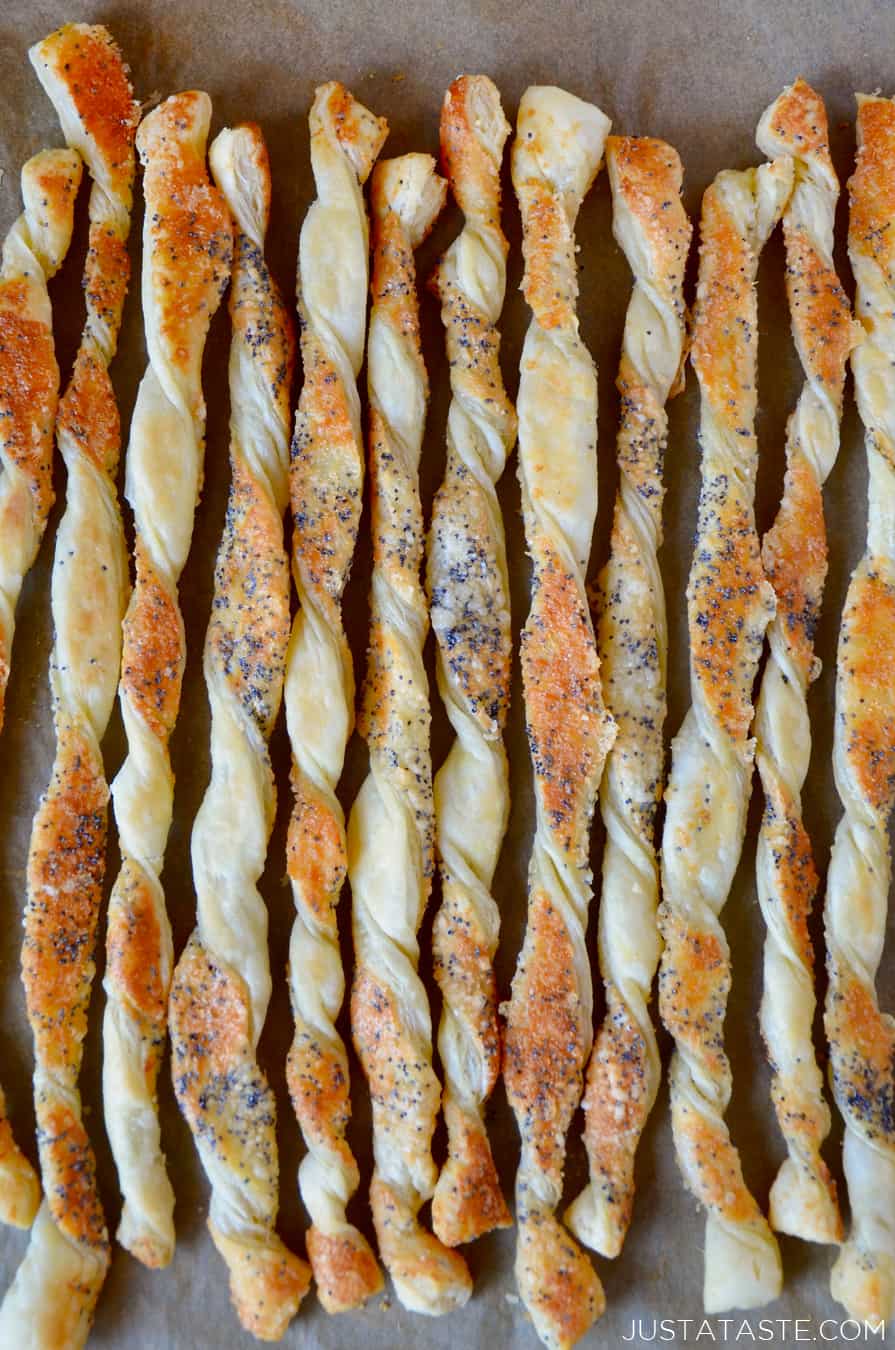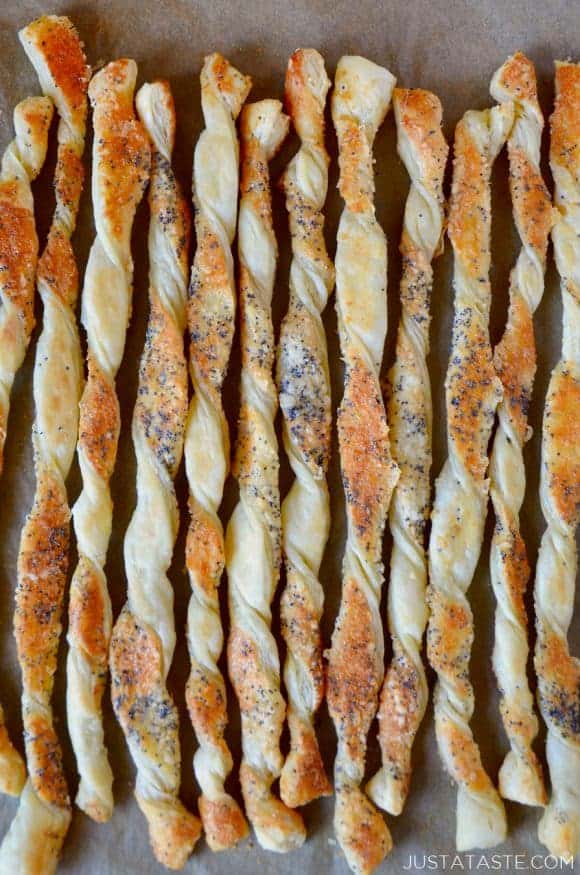 The Best Cheese for a Charcuterie Board
When it comes to choosing cheeses for a charcuterie board, it's important to keep flavor, texture and appearance in mind.
Flavor: Opt for a mix of strong and mild flavors. On the more potent front, I love a good blue cheese wedge, the kind that can be broken apart with a knife, piled onto a cracker and drizzled with fig jam. On the more neutral front, Manchego is everyone's friend!
Texture: Soft, hard and everything in between, please! The more variety in texture, the more stimulation for the palate. Include a range of textures, from harder cheeses presented in crumble form (think Parmesan and sharp cheddar) to softer cheeses for slathering with a knife, including Brie and even goat cheese.
Appearance: Not only when it comes to color, but also shape. Consider rounds, logs, crumbles, slices, and wheels to serve as geometric inspiration for how you slice, dice and serve up your cheese.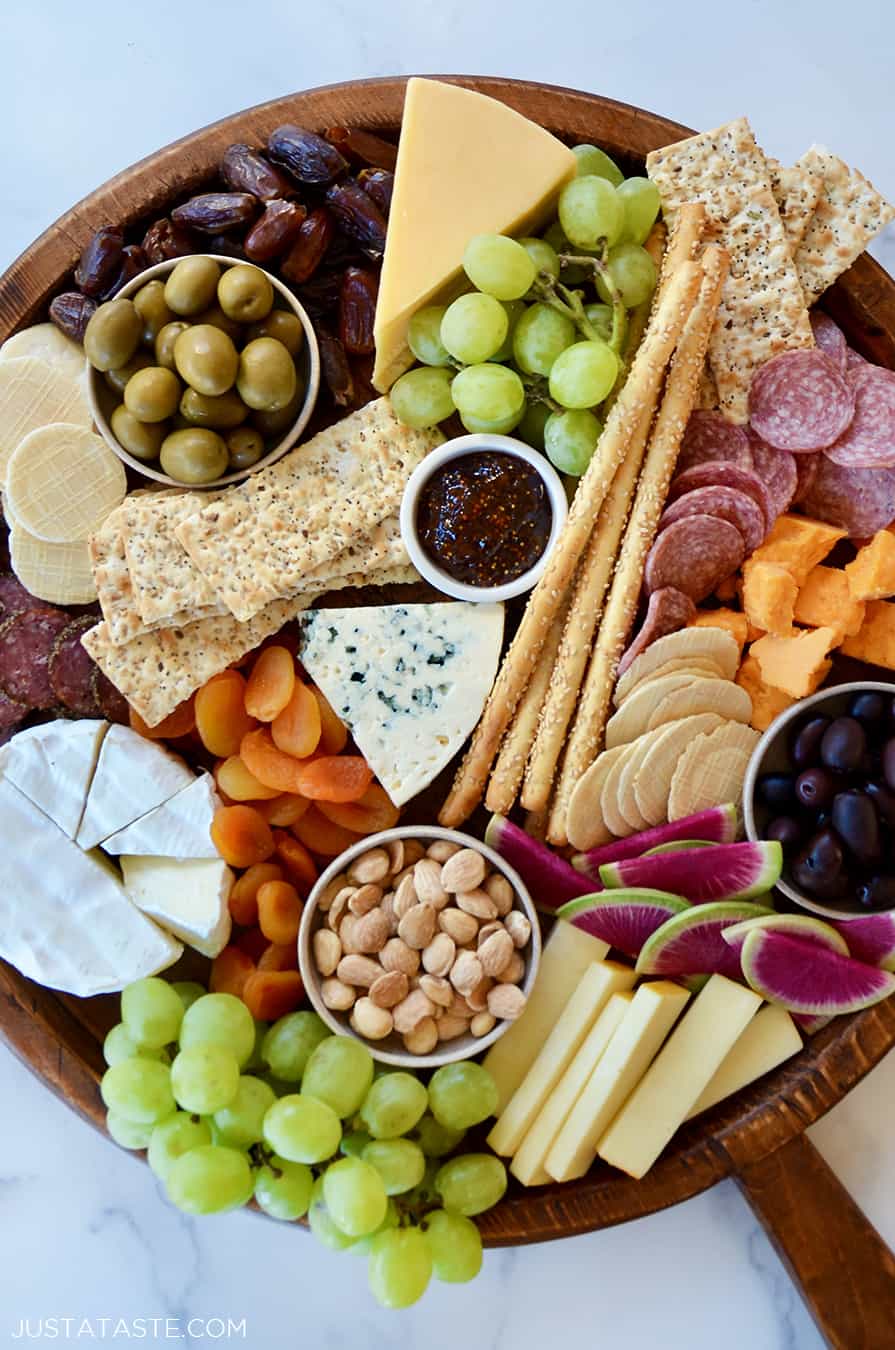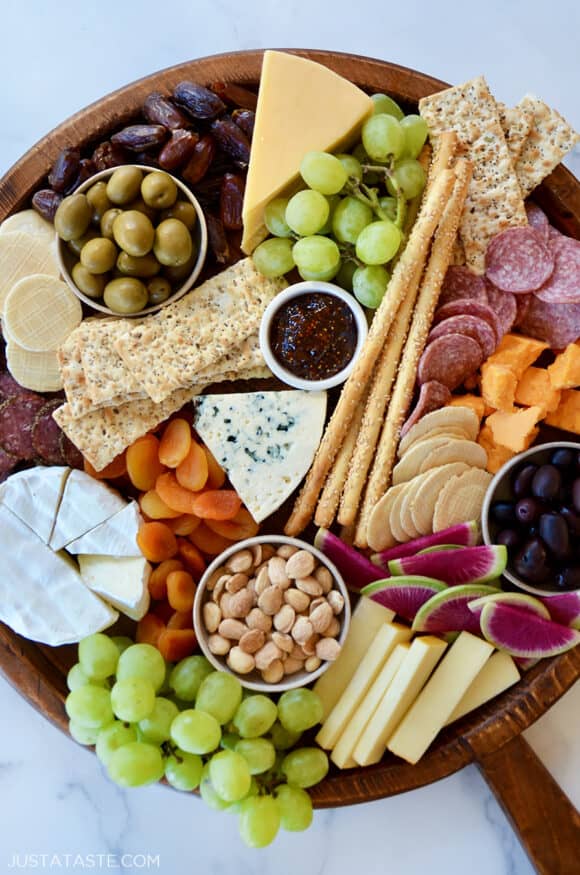 How to Assemble an Instagram-Worthy Charcuterie Board
When it comes to actually putting it all together, I follow a strategic order of placing items on the board, working from the largest to the smallest items. Arranging everything in the below order allows you to use the larger items as anchors and then fill in with the smaller items:
Bowls of olives or jams
Large cheeses (wheels and wedges)
Sliced meats (rolled or stacked)
Larger fresh fruits (clusters of grapes)
Smaller cheeses
Smaller crackers and breadsticks
Dried fruits (sprinkled in and around as a good filler)
Ready to see it all come together? Tune in below then grab a glass of wine and get snacking!
Craving more? Subscribe to Just a Taste to get new recipes and a newsletter delivered straight to your inbox! And stay in touch on Facebook, Twitter, Pinterest and Instagram for all of the latest updates.
This post may contain affiliate links.
Recipe by Kelly Senyei of Just a Taste. Please do not reprint this recipe without my permission. If you'd like to feature this recipe on your site, please rewrite the method of preparation and link to this post as the original source.