The ol' adage that breakfast is the most important meal of the day rings especially true when your tummy becomes home to a growing little one. And while I'm all for a hearty bowl of oatmeal or savory slice of avocado toast, sometimes I crave mixing up my morning routine with nutritional breakfast alternatives that check all three boxes: quick, easy and totally satisfying. Read on for five of my favorite healthy breakfasts perfect for hectic weekday mornings or lazy weekend brunches.
Quick and Easy Breakfast Bruschetta: Get the Recipe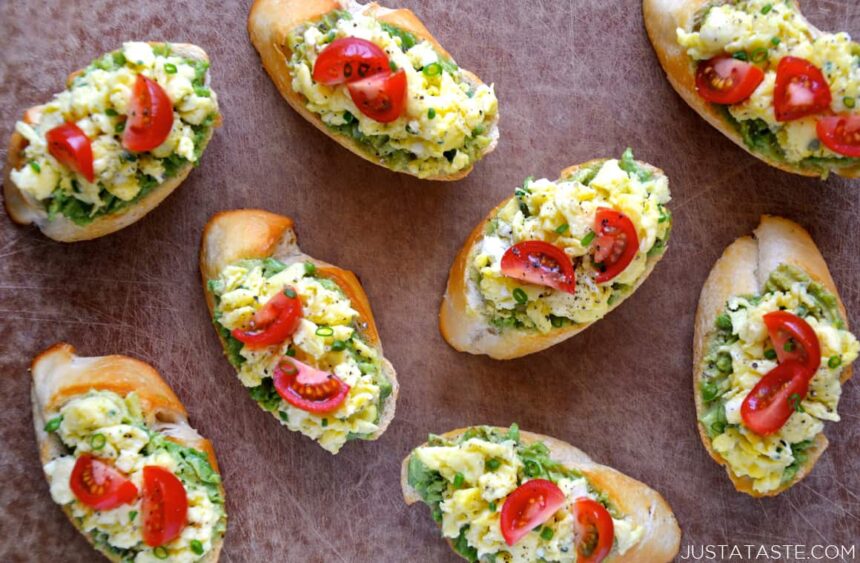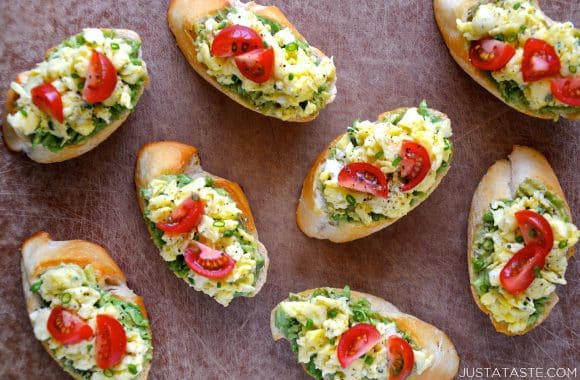 An appetizer all-star goes from cocktail hour to the morning hour with this breakfast spin starring crunchy toasts slathered with avocado and topped with fluffy scrambled eggs and veggies. Carbs, good fats and protein all in one bite!
Secret Ingredient Fruit Smoothies: Get the Recipe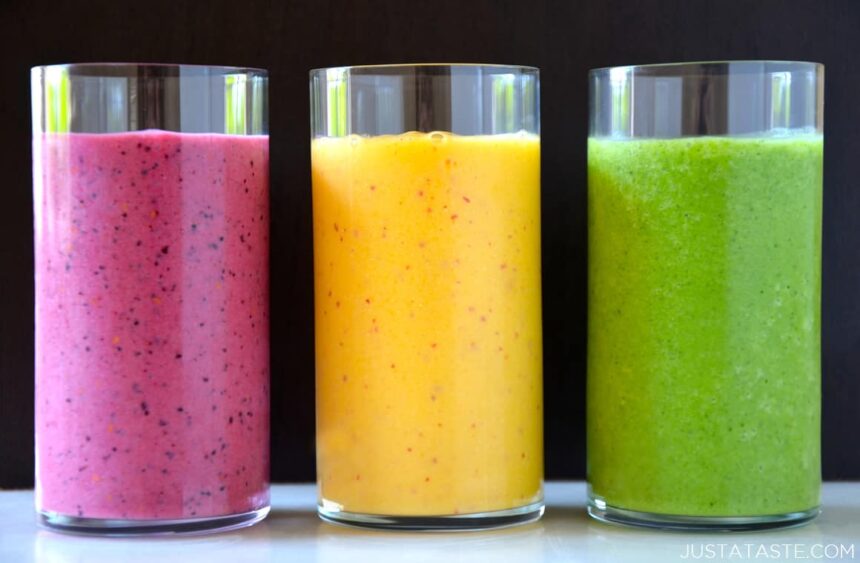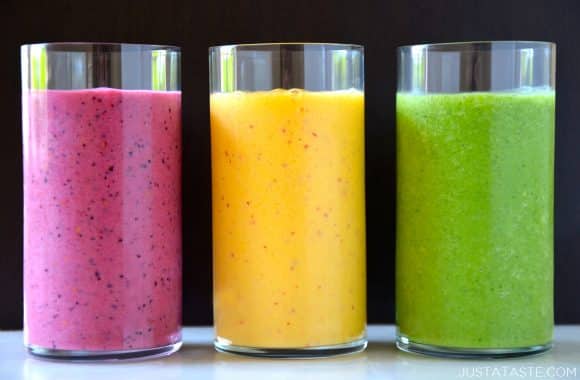 A surprising (healthy!) ingredient guarantees these fruit smoothies are packed with protein while also being surprisingly light and creamy. I've whipped up three different varieties for you to sip and sample!
Healthy Overnight Oats with Chia: Get the Recipe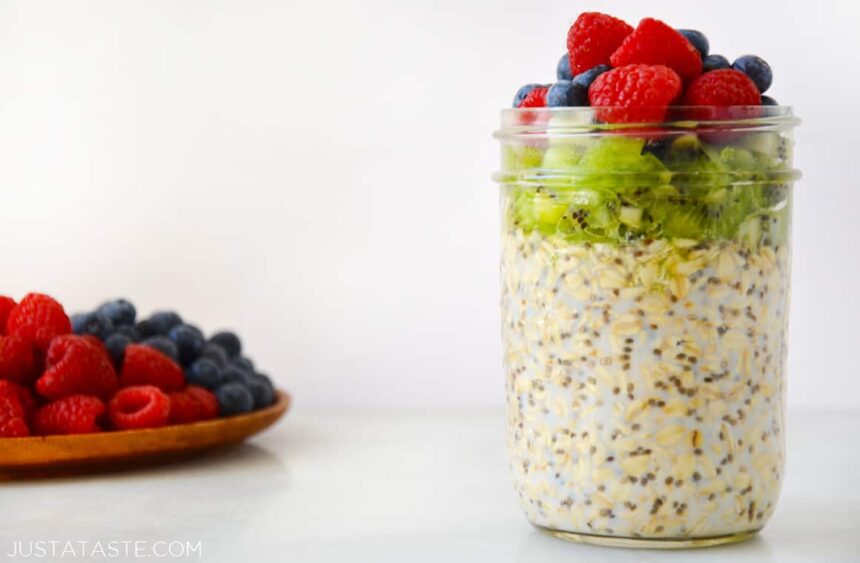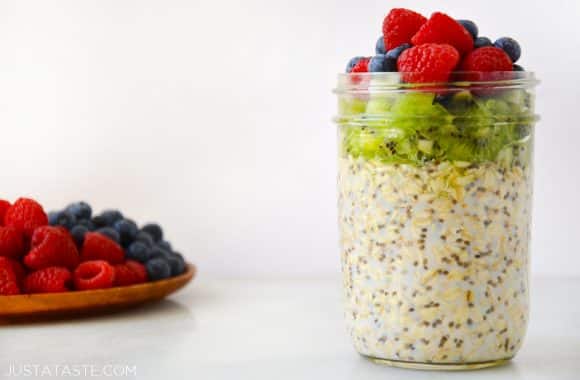 Nothing beats the convenience of a make-ahead meal. Simply mix together oats with your choice of milk then customize your creation with fresh fruit or chopped nuts and pop it into the fridge. Hit the alarm clock, grab your pre-made breakfast and get ready for a filling, fiber-packed alternative to warm oatmeal.
Healthy Homemade Chocolate Chip Granola Bars: Get the Recipe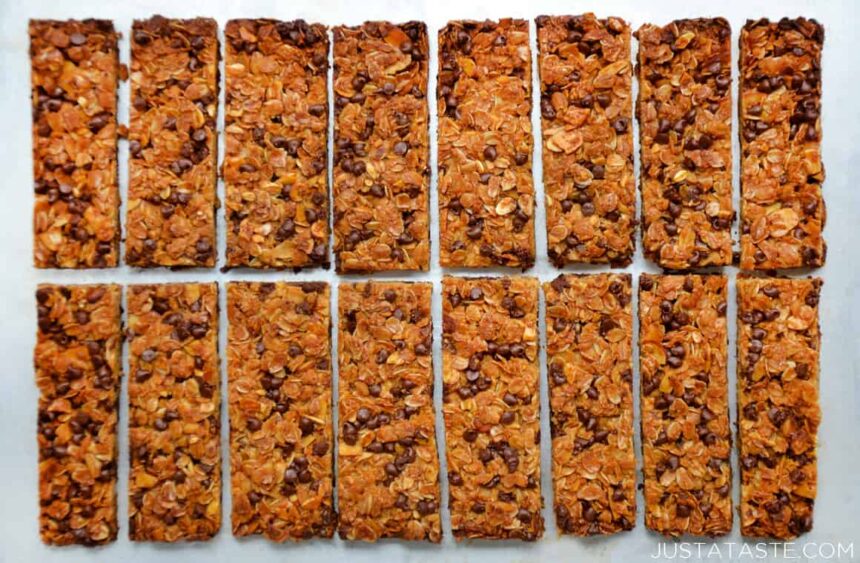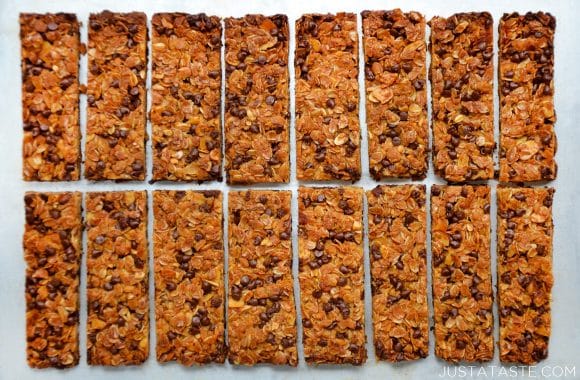 Skip those store-bought snacks in favor of a healthy homemade alternative with this quick and easy recipe that results in extra-chewy chocolate chip granola bars packed with oats and almonds.
Baked Egg Boats: Get the Recipe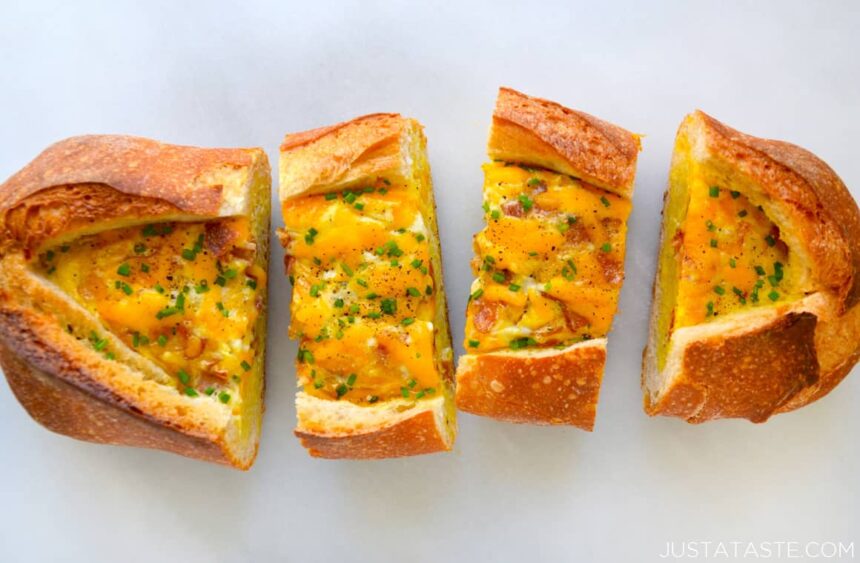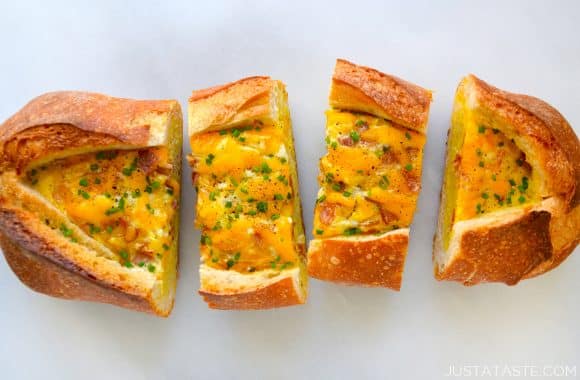 Take your breakfast from ordinary to extraordinary with cheesy baked egg boats loaded with all of your favorite omelet fillings. Feel free to leave out the bacon and breakfast meats and opt for loading up on veggies and cheese instead!
Craving more? Subscribe to Just a Taste Parents to get new recipes, meal plans, product recommendations, and information about all things maternity and parenting delivered straight to your inbox!