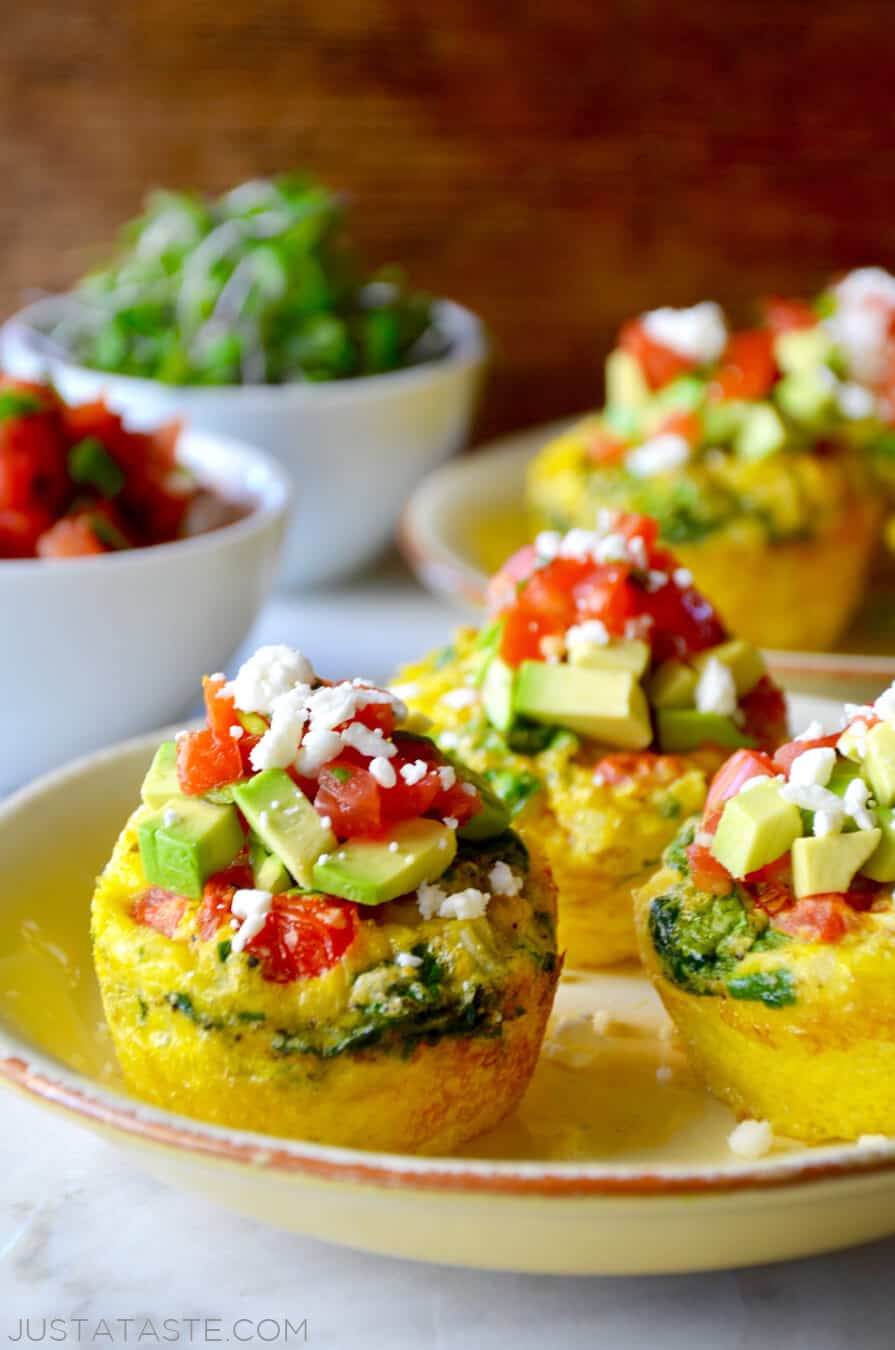 Crisp, fresh spinach with its vibrant green leaves may be available year-round but it's at its best during peak season in spring. Rich in iron, vitamins and folic acid, spinach is a leafy green powerhouse excellent in hot and cold dishes alike. Its mild, slightly sweet taste even makes sneaking this versatile veggie into delicious smoothies, breakfast egg muffins and cheesy chicken pizza pockets, a total breeze. However, you'll find that spinach takes on a more complex, mildly acidic flavor when cooked. While this leafy green won't cause your biceps to instantaneously inflate (we're looking at you, Popeye!), it is a nutrient-dense, low calorie food perfect for adding a pop of color and flavor to your spring table.
HOW TO BUY
For whole bunches of spinach, look for crisp, dark green leaves, and avoid any that are yellow, limp or wilted. If purchasing pre-packaged spinach, examine the bag for any slimy, yellow-spotted or wilted leaves. Also check the "best if used by" date on packaged, pre-washed spinach to ensure freshness.
HOW TO STORE
Keep unwashed spinach bunches loosely wrapped in a perforated plastic bag in the crisper drawer of your refrigerator for a few days. Refrigerate pre-packaged spinach in its original bag and use by the stamped freshness date.
HOW TO PREPARE
Thoroughly wash bunches of fresh spinach just prior to using either by rinsing under cold running water or agitating in a bowl of cold water. Spin dry in a salad spinner or pat dry with paper towels. Remove any tough stems, and continue to prepare according to the recipe.
Find inspiration for cooking with spinach with recipes from around the web:
What's your favorite way to cook with spinach?