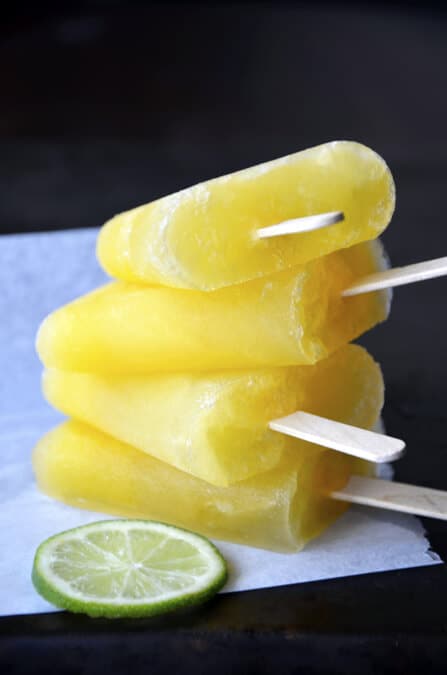 Please join me in welcoming the word "skinny" to the site today. She's making her much anticipated debut just in time for Cinco de Mayo. Rumor has it she's a bit nervous since the folk around here tend to be the deep-fried, cheese-stuffed, chocolate-dipped types. But don't let her presence intimidate you. Say it with me now: "This is not a diet blog. This is not a diet blog. This is not a diet blog."
I do have a confession to make. OK, two confessions:
My obsession with Dance Moms has recently crossed the "I can't attend social functions on Tuesday nights because if Chloe messes up her solo I need to see if Miss Abby will be pissed" threshold. Send help.
I'd rather eat my calories than drink them.
Number 2 may come as a total shock given the general lack of pizza, cake, pasta, cookies, brownies, pies and candy around these parts. But trust me when I tell you I'm a vodka-soda-with-two-limes kinda gal. However, the popularity of the infamous "skinny margarita" inspired me to create Skinny Margarita Popsicles, allowing us to drink our margaritas and eat them, too.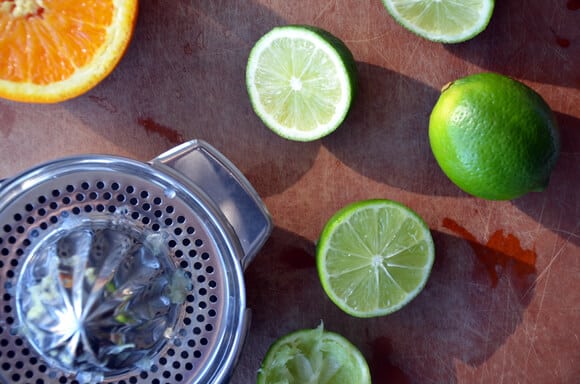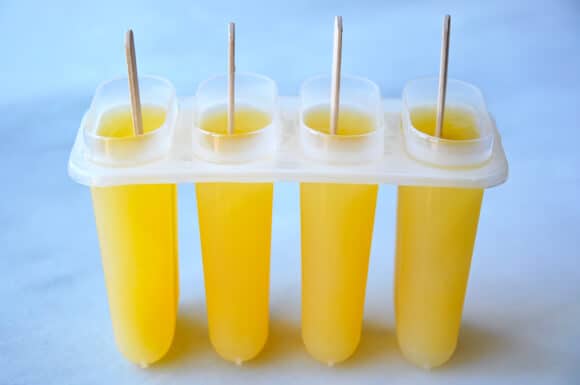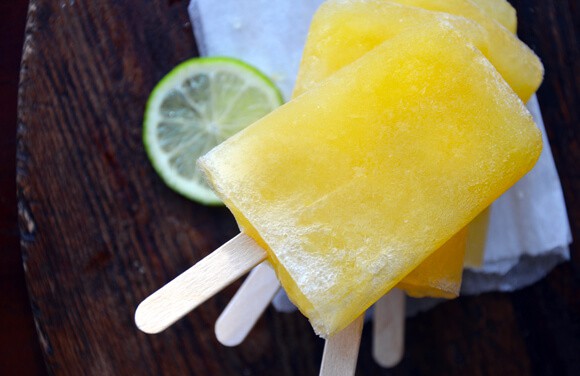 Craving more? Sign up for the Just a Taste newsletter for a fresh serving of content delivered every week to your inbox! And stay in touch on Facebook, Twitter and Pinterest for all of the latest updates.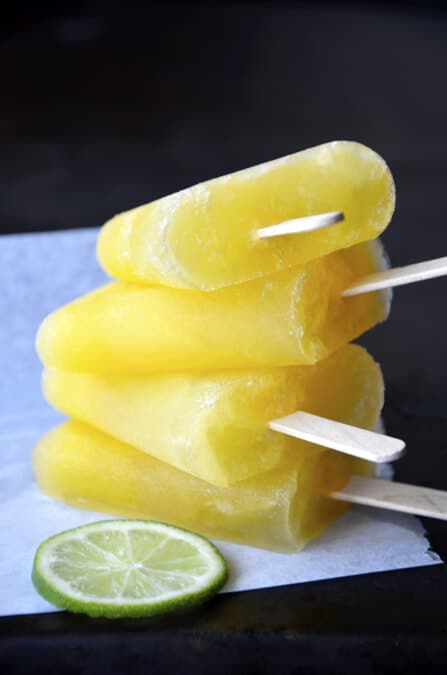 Servings
8
(6-inch) popsicles
Ingredients
3/4

cup

fresh lime juice (from about 6 limes)

1 1/4

cups

fresh orange juice

2

Tablespoons

agave nectar

1

cup

silver tequila
Special equipment:
popsicle molds, popsicle sticks
Instructions
Whisk together the lime juice, orange juice, agave nectar and tequila.

Pour the liquid into the popsicle molds. Freeze the molds until the liquid begins to firm, about 2 hours, then insert the popsicle sticks. Continue freezing until the popsicles are solid, at least 10 hours. When ready to serve, run the molds under warm water to release the popsicles.
Kelly's Notes:
I've swapped fresh orange juice for the Triple Sec, but you can add a splash back in for the traditional booziness.

I like my margaritas more sour than sweet, so feel free to up the agave nectar if you want a sweeter popsicle.

★ Did you make this recipe? Don't forget to give it a star rating below!