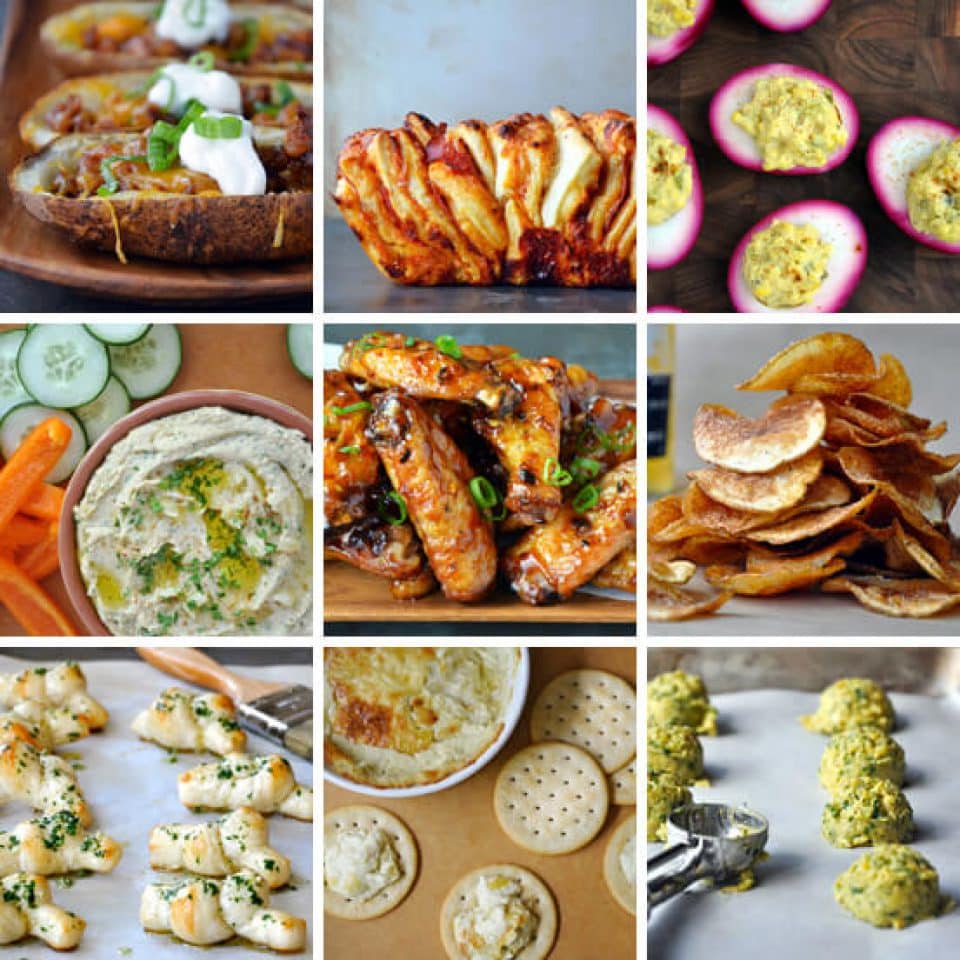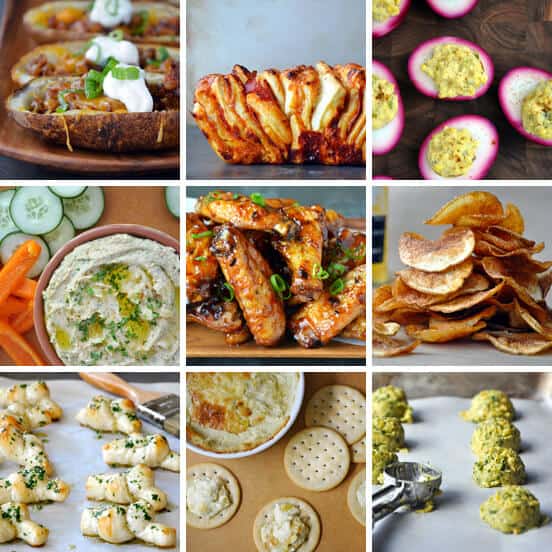 Super Bowl XLVII, a.k.a. The Brother Bowl, is little more than a week away, which means food and football enthusiasts are readying for one of the year's biggest bashes. As a San Diego native, I've been a longtime Chargers fan. But seeing as they didn't even make the playoffs, I quickly transfered my enthusiasm and emotional investment to the Packers and the Patriots. And then they both lost in the playoffs.
So now that I'm team-less heading into the big game, I've devoted all of my energy to hitting the gym extra hard. Hah. Right. No, I've devoted all of my energy to planning the ultimate gourmet game day. Here are nine of my favorite Super Bowl snacks, from potato skins to chicken wings and every taste in between.
Simple potatoes transform into crispy cups loaded with crumbled chorizo, shredded cheddar, tangy sour cream and freshly-sliced scallions.

Skip the slices in favor of the easy, cheesy pizza bread that sandwiches layers of homemade dough with tomato sauce, pepperoni, shredded mozzarella and melted garlic butter.

Add a pop of color to your spread with a kicked up take on classic deviled eggs finished off with a dash of smoky paprika.

It's hard to beat hot, crispy potato chips tossed with a homemade blend of barbecue-inspired seasonings and spices.

Tuck pan-fried falafel and tangy tahihi sauce into warm pita pockets for the ultimate handheld snack.

Store-bought dough transforms into doughy bread knots brushed with hot garlic-parsley butter.

This make-ahead dip stars jarred artichokes, garlic, jalapeños and cheese, making it the perfect dip for crackers or crudite.

This homemade hummus is a fast and healthy dip loaded with an entire head of roasted garlic.

Forget the deep-frying and bake your way to crispy, crunchy chicken wings tossed in a sweet and tangy hoisin-blackberry glaze.

Craving more? Sign up for the Just a Taste newsletter for a fresh serving of content delivered every week to your inbox! And stay in touch on Facebook, Twitter and Pinterest for all of the latest updates.
This post is part of BlogHer's Game Day Eats editorial series, made possible by Kettle Brand Chips.
This post may contain affiliate links.