Interested in air fryers but not sure where to begin? You've come to the right place! I'm sharing all of my air fryer recipes and tips, from the best air fryer to buy to the top-rated air fryer recipes for beginners (and beyond!).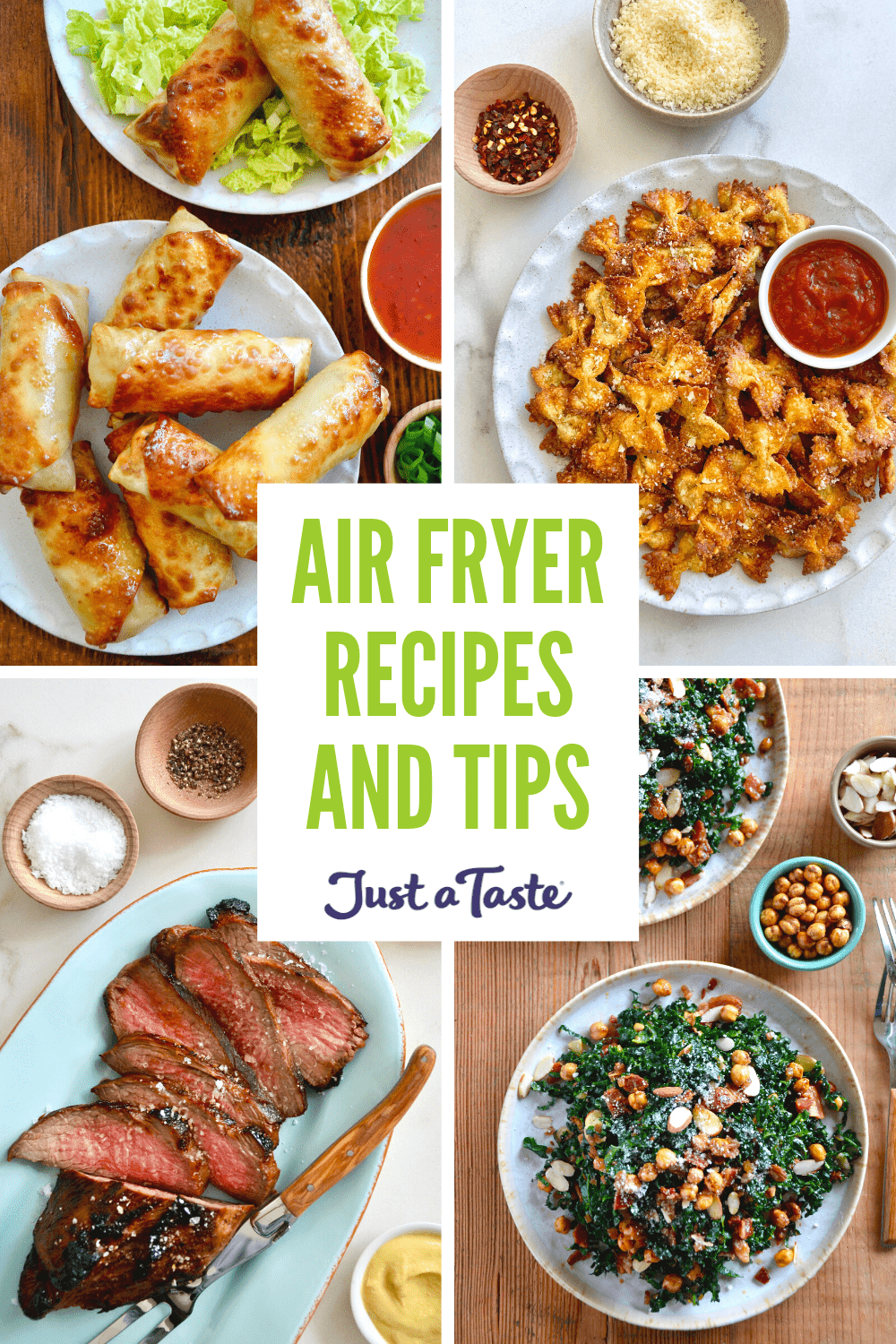 What's the Best Air Fryer?
It's the number 1 question I get every time I post a new air fryer recipe, and for good reason! With hundreds of brands and models to choose from, where does one even begin?
I've done all of the research and testing so that you don't have to! The best air fryer, which is the one I use on an almost daily basis in our house, is the Cosori Air Fryer Pro II. Why do I love this air fryer so much? Read on below!
Cosori Air Fryer Review
I did a good deal of research before settling on the Cosori Air Fryer Pro II. With so many air fryer options, I decided on the below criteria when it came time to purchase:
Amazon Reviews (Let's be honest, isn't this the main driver of any online purchase?): The Cosori air fryer has more than 82,000 reviews to date. Eighty-two THOUSAND. Take my money!
Basket Size: I'm cooking for a family of five, which means I need a basket that can fit enough servings to feed us all, whether that's tri-tip, egg rolls or chicken nuggets.
Ease of Use: I am a throw-away-the-directions type of kitchen gadget user, and I love how intuitive and easy the Cosori is to use. Simply plug it in then take your pick from a range of buttons labeled with food icons.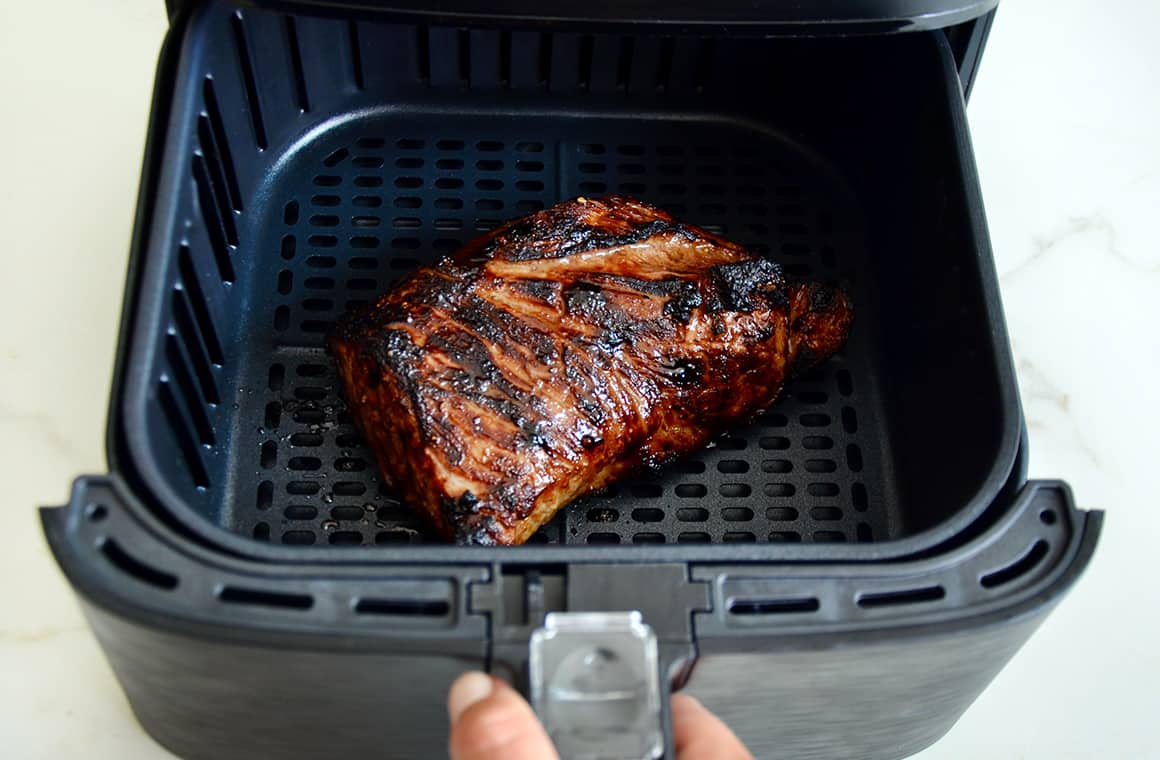 Air Fryer Recipes for Beginners
Now that you know what the best air fryer is, it's time to get you equipped with the best air fryer recipes for beginners… and beyond!
AIR fryer SNACK recipes
Skip the oven and air-fry your way to crispy snack perfection
Air Fryer Tips for Beginners
Unsure where to start? Whether you're kickstarting your air fryer adventures with French fries or tri-tip, don't miss my key air fryer tips for for success.
Pre-Heat to Keep It Even: A majority of times when you're cooking with an air fryer, that "pre-heat" button is going to be your best friend. Giving your air fryer a head start will give food the best shot at even cooking and even browning.
Prep for Success: It's important to spray the basket after you preheat the air fryer but before you add the first batch of food. Doing so gives you an extra barrier between the food and the (generally) nonstick
Batches are Better: It's important not to overcrowd the basket, otherwise the air won't be able to circulate properly around the food. When in doubt, cook in batches.
Shake It: When cooking small items like French fries or chicken nuggets, shake the basket halfway through the cooking time. This loosens the food (in the event it gets stuck) and also rotates the food to ensure even browning.
AIR fryer ENTRée recipes
Make your way to the main event with top-rated favorites
Craving more?
Subscribe to Just a Taste
to get new recipes and a newsletter delivered straight to your inbox! And stay in touch on
Facebook
,
Twitter
,
Pinterest
and
Instagram
for all of the latest updates.