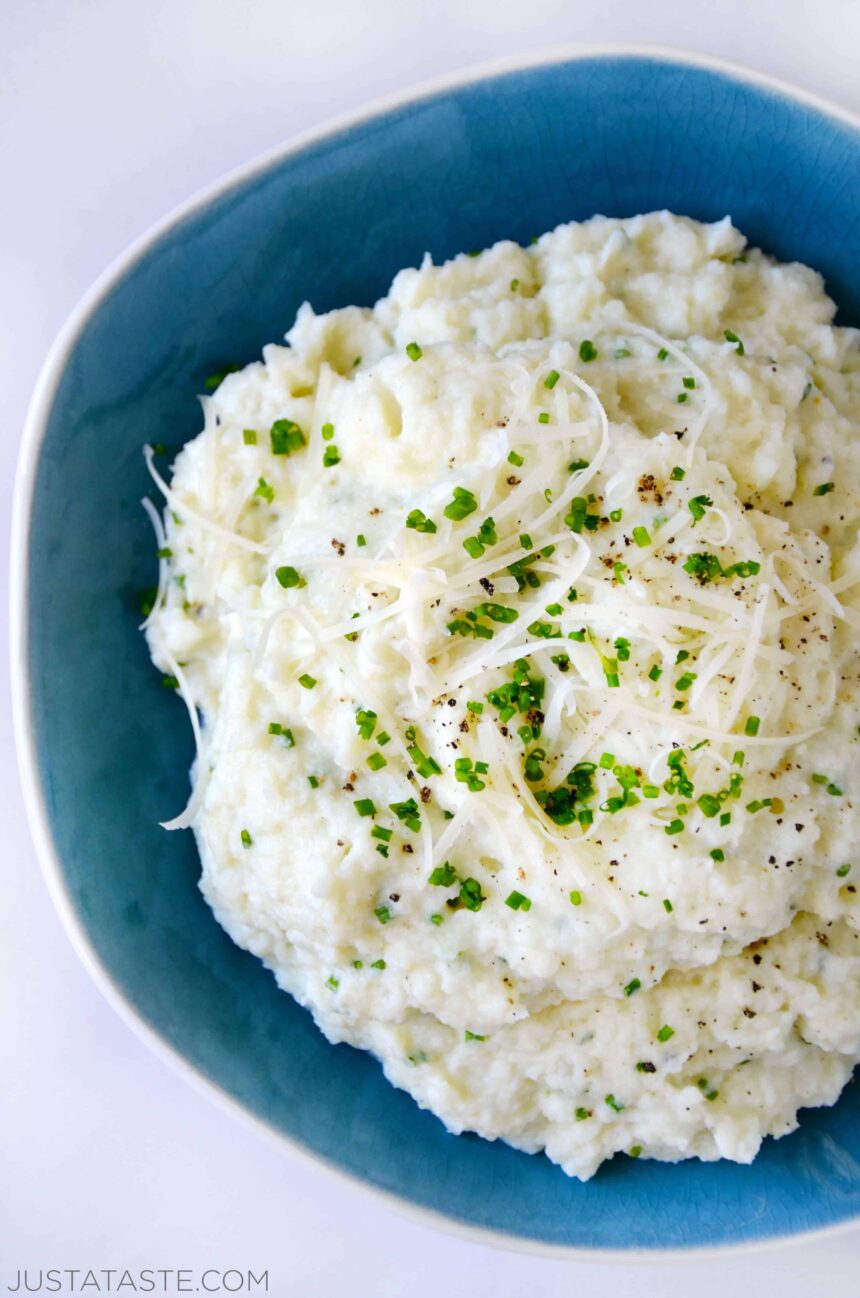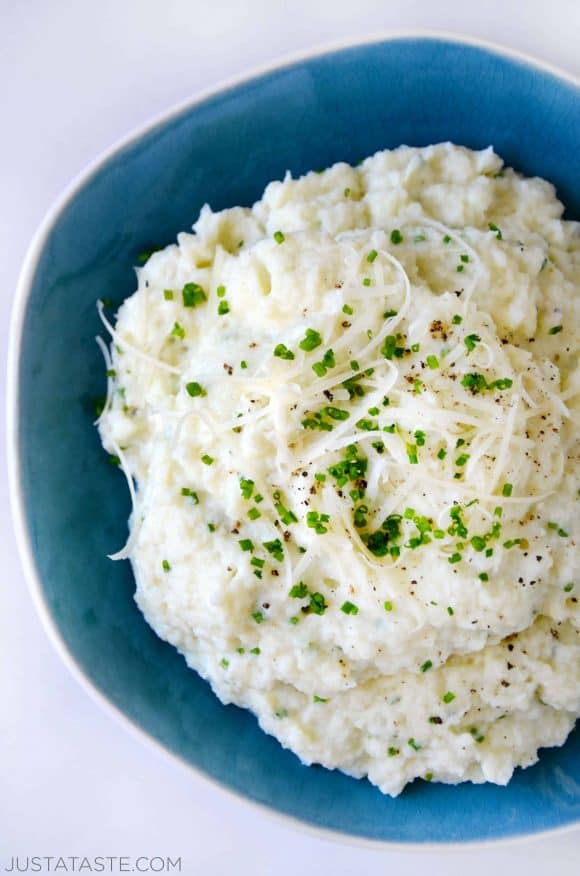 New Year's resolutions are in full force, which means cauliflower is once again making its way into the healthy recipe spotlight (we're looking at you baked cauliflower tots!). A member of the Brassica genus, which also includes kale, Brussels sprouts and broccoli, cauliflower became commercially available in the United States in the early 1900s. Now it can be found in grocery stores year-round, but look for varieties of green, orange and purple at farmer's markets during the fall. Cauliflower's mild flavor offers itself well to both raw and cooked dishes, yet it takes on a deep, caramelized flavor when roasted. We love cauliflower mashed with cheese and chives, roasted and tossed with lemon dressing, and as a healthy addition to cheesy dip. Use our guide and the recipes below to prepare cauliflower in countless ways and add this versatile veggie to your table!
HOW TO BUY
Look for firm, dense heads with compact florets and green, crisp leaves with no signs of wilting or yellowing. Avoid those with brown spots, bruises or other blemishes.
HOW TO STORE
Keep raw cauliflower heads in a perforated plastic bag in your refrigerator for up to a week. Store cooked cauliflower in an airtight container in the refrigerator for a couple of days.
HOW TO PREPARE
To prepare cauliflower, remove the outer leaves and separate the head into florets, unless cooking whole. Rinse under cold running water. Trim off any blemishes or brown spots, and continue to prepare according to the recipe.
Find inspiration for cooking with cauliflower with recipes from around the web:
What is your favorite way to cook with cauliflower? Share your answer in the comments below!