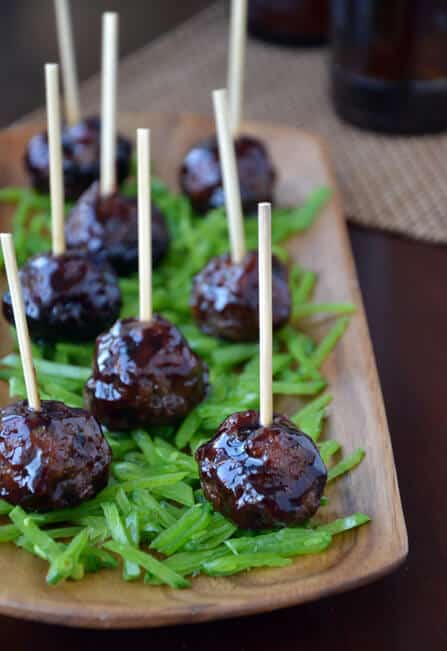 Remember that blog post about my New Year's resolution to eat healthier? And how Day 8 is my downfall?
Well, you can change that to Day 6 now because I couldn't even make it a whole week without being lured into the arms of a Shake Shack concrete, which is two full cups of frozen custard whipped with your choice of mix-ins. I chose chocolate chunks and salted peanuts. Peanuts are protein. Failure tastes good, and apparently so does denial.
I guess I shouldn't be all that surprised by the Day 6 breakdown. It's been a crazy couple of weeks with the holidays, plus I had a recent bout with what could only have been some form of the Bubonic plague, and then there's also the book editing. I tend to intersperse my late nights of editing with desserts and dance parties. I allot myself one 5-minute dance break for every two hours of editing. I live alone. You can laugh. Do you know that saying, "Dance like no one is watching?" I've never understood that saying. I dance like I'm appearing in a sold-out performance at Lincoln Center. It may be to the tune of Avicii, and I may be the only person in my apartment, but you better believe I dance like everyone is watching. (And they probably are, given the fact I never close my blinds and live all of 14.78 feet away from the building next door.)
I think this is a post about meatballs, so I should probably get to that. I've made this new, original recipe twice in the last five days. It is that good. Hoisin and blackberry jam is my latest and greatest combo for glazing. I was also ecstatic to discover a new trick: Mini-muffin pans make for the ultimate meatball-baking dishes. The individual compartments do wonders for a golden brown crust. Now crank up the tunes and start preheating your oven!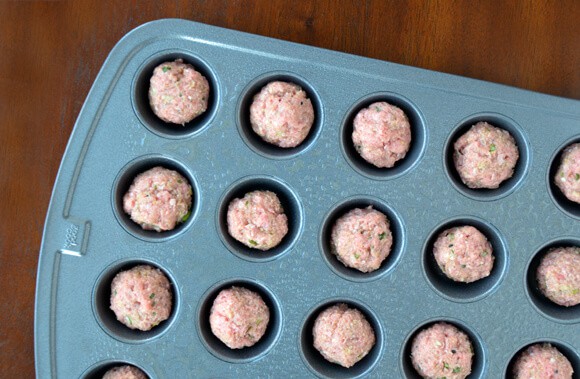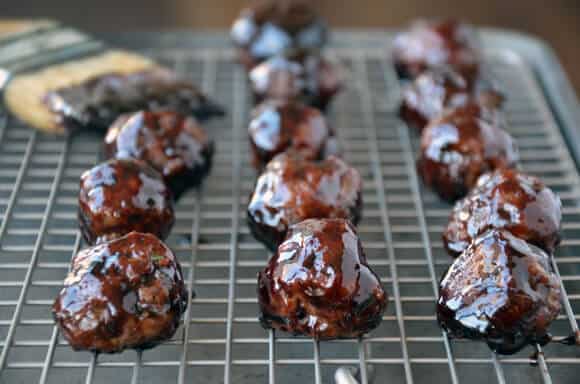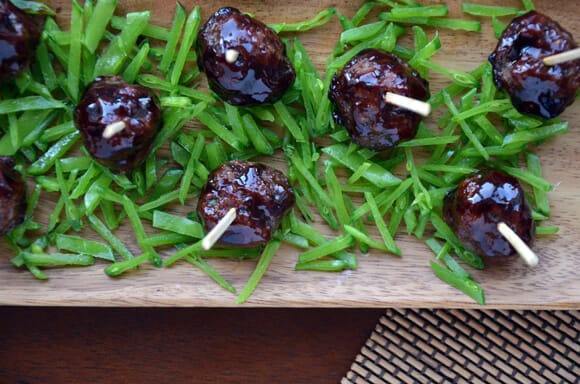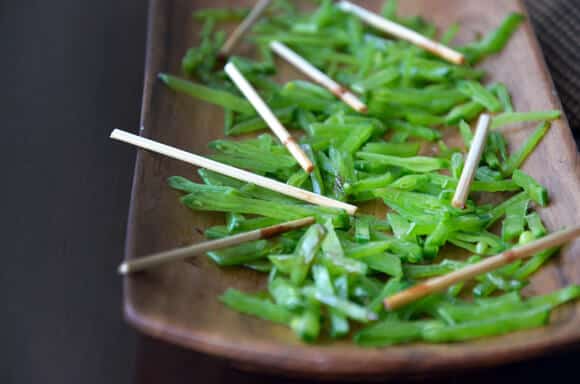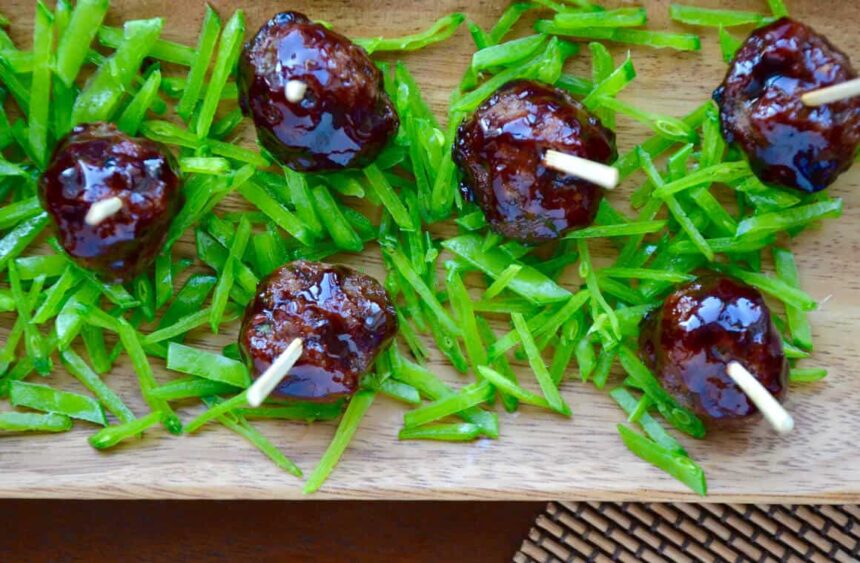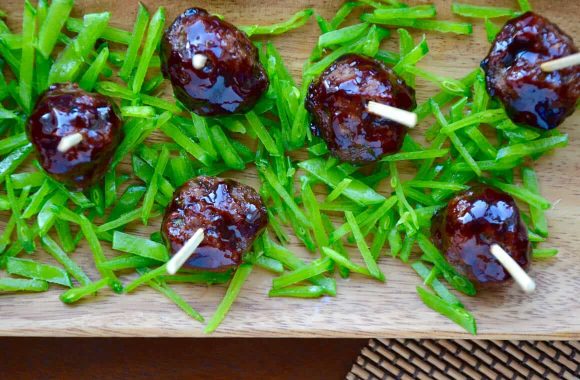 Servings
32
meatballs (8 appetizer-size servings)
Ingredients
1/4

cup

milk

1/4

cup

Panko breadcrumbs

3/4

pound

ground pork

3/4

pound

ground veal

2

garlic cloves, minced

2

teaspoons

Chinese five-spice powder

1/4

cup

finely chopped scallions (white and green parts)

1

large egg, lightly beaten

2

Tablespoons

soy sauce

2

teaspoons

Asian sesame oil

1/2

cup

hoisin sauce

1/4

cup

blackberry preserves

1

cup

sliced snowpeas, for garnish
Instructions
Preheat the oven to 500ºF. Spray a mini-muffin pan or baking dish with cooking spray.

In a large bowl, stir together the milk and Panko breadcrumbs and let sit for 5 minutes.

Add the ground pork, ground veal, minced garlic, Chinese five-spice powder, chopped scallions, beaten egg, soy sauce and sesame sauce to the bowl. Use your hands to thoroughly combine the meat mixture, and then shape it into balls using about 3 tablespoons of meat per meatball.

Place the shaped meatballs into the prepared pan and bake for 15 minutes, or until the meatballs are fully cooked.

While the meatballs are baking, whisk together the Hoisin sauce and blackberry jam in a small sauce pan over medium heat.

Remove the meatballs from the oven and either transfer them in batches into the glaze, tossing to coat, or brush the meatballs with the glaze. Serve the meatballs atop a bed of sliced snowpeas.
Kelly's Notes:
The sliced snowpeas aren't essential, however they stick to the glaze of the meatball and add a perfect crunchy contrast to each bite.

The meatball mixture can be made a day in advance and kept covered in the refrigerator until ready to use.

★ Did you make this recipe? Don't forget to give it a star rating below!
Nutrition
Calories:
69
kcal
,
Carbohydrates:
4
g
,
Protein:
4
g
,
Fat:
3
g
,
Saturated Fat:
1
g
,
Cholesterol:
21
mg
,
Sodium:
154
mg
,
Potassium:
83
mg
,
Sugar:
2
g
,
Vitamin A:
20
IU
,
Vitamin C:
0.6
mg
,
Calcium:
11
mg
,
Iron:
0.4
mg
This post may contain affiliate links.