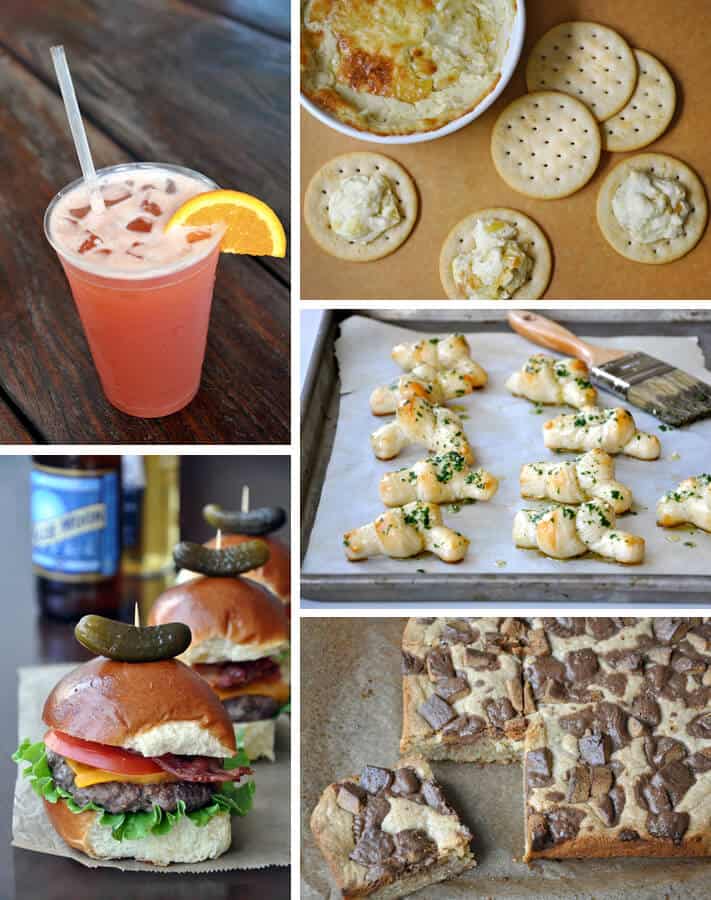 We all know how I feel about the match-up in Super Bowl XLVI (that's "46" for all you non-Romans). But just because I'm impartial when it comes to Eli and Tom doesn't mean I'm taking a back seat when it comes to my game day spread. Football food should be fun, flavorful, and fast, giving you the chance to sit and cheer rather than man the line at your own in-home restaurant.
Get a taste of a few of my favorite quick-fix sips and snacks for this year's big bash:
Find additional inspiration for creating a gourmet game day with a handful of my latest and greatest discoveries across the Web:
This post may contain affiliate links.