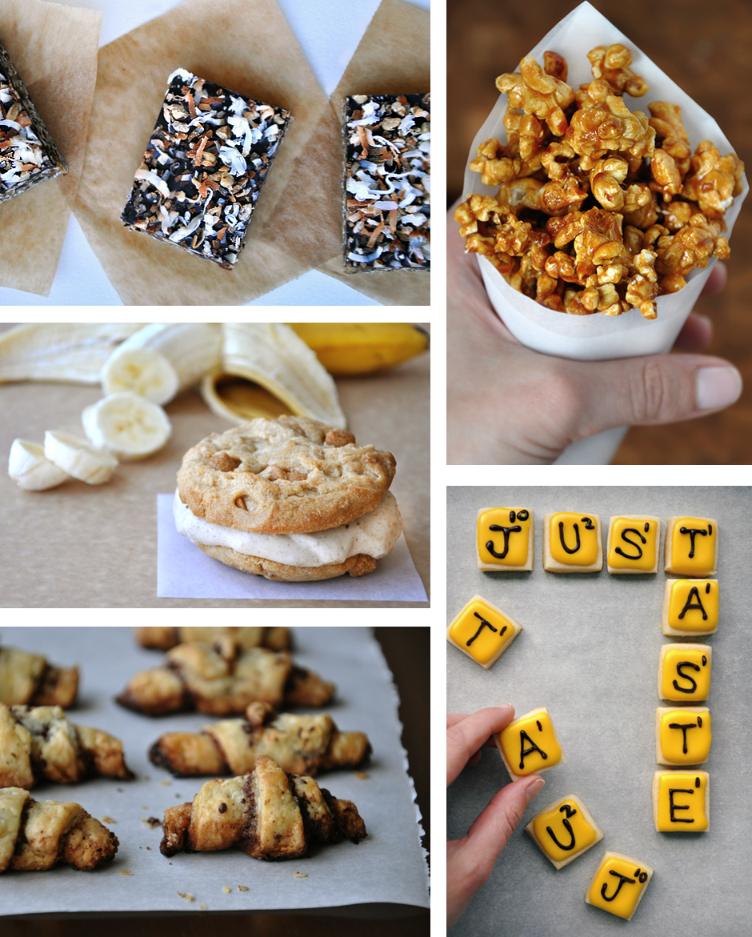 Every year my parents, siblings and I make our respective treks from California, Chicago and New York to celebrate Christmas in Colorado. And while many of us rush to hit the slopes, others find comfort and relaxation in the kitchen. Myself belonging to the latter group.
I, along with anyone else looking to avoid 45 minutes worth of clothing/boot/ski/helmet adjustments, test out new recipes, whip up batches of our classic holiday recipes and even one year, cooked a 25-person dinner party paying homage to our favorite family restaurant, Phil Smidt's, which closed after 97 glorious years of service.
I'll be cooking and baking my way straight into the new year, so I wanted to share some of my favorite confections from 2010. You can also check out the 2009 Holiday Baking Guide that includes everything from Brown Sugar Shortbread and Marshmallow Christmas Wreaths to Peanut Butter Bars and Pumpkin Whoopie Pies.
2010 Holiday Baking Guide