Become a lunchbox hero with my tried-and-tested school lunch ideas, including easy-to-pack recipes, make-ahead snacks and grab-and-go breakfasts, plus my packing guide, lunchbox recommendations and tips for avoiding The Picky Eaters' Club!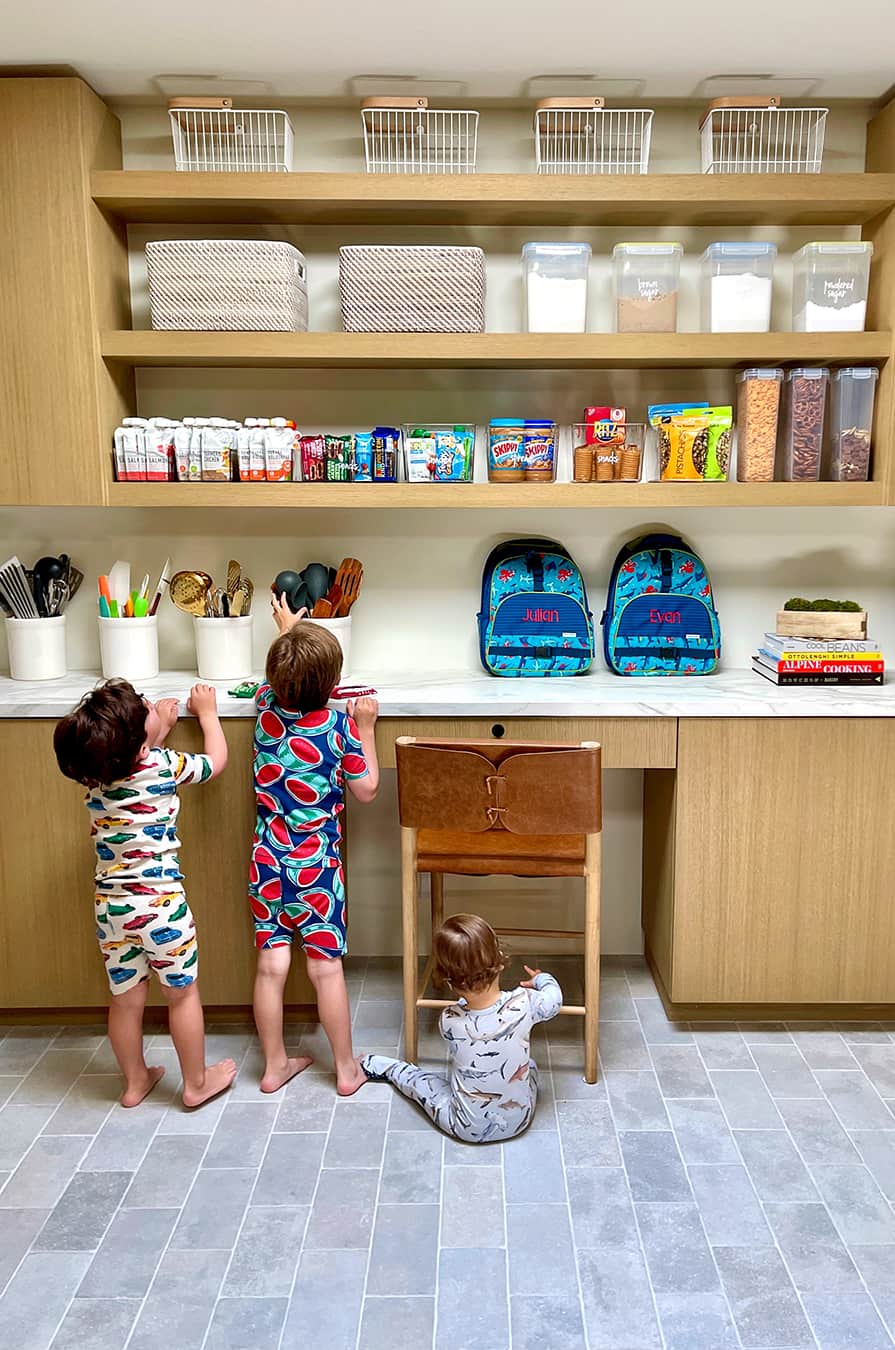 Are you ready to take the stress out of packing school lunch? You've come to the right place! Welcome to School Lunch 2.0, where I strive to simplify the struggle that is packing nutritious, affordable school lunches and snacks that (most importantly!) will be enjoyed by little ones.
This mom of four rejoices in what I call my school report card: Opening up the kids' lunch boxes after school each day to discover just how successful I was at filling their bellies! Find inspiration below with my top-rated recipes, plus tips and tricks for packing lunch like a pro.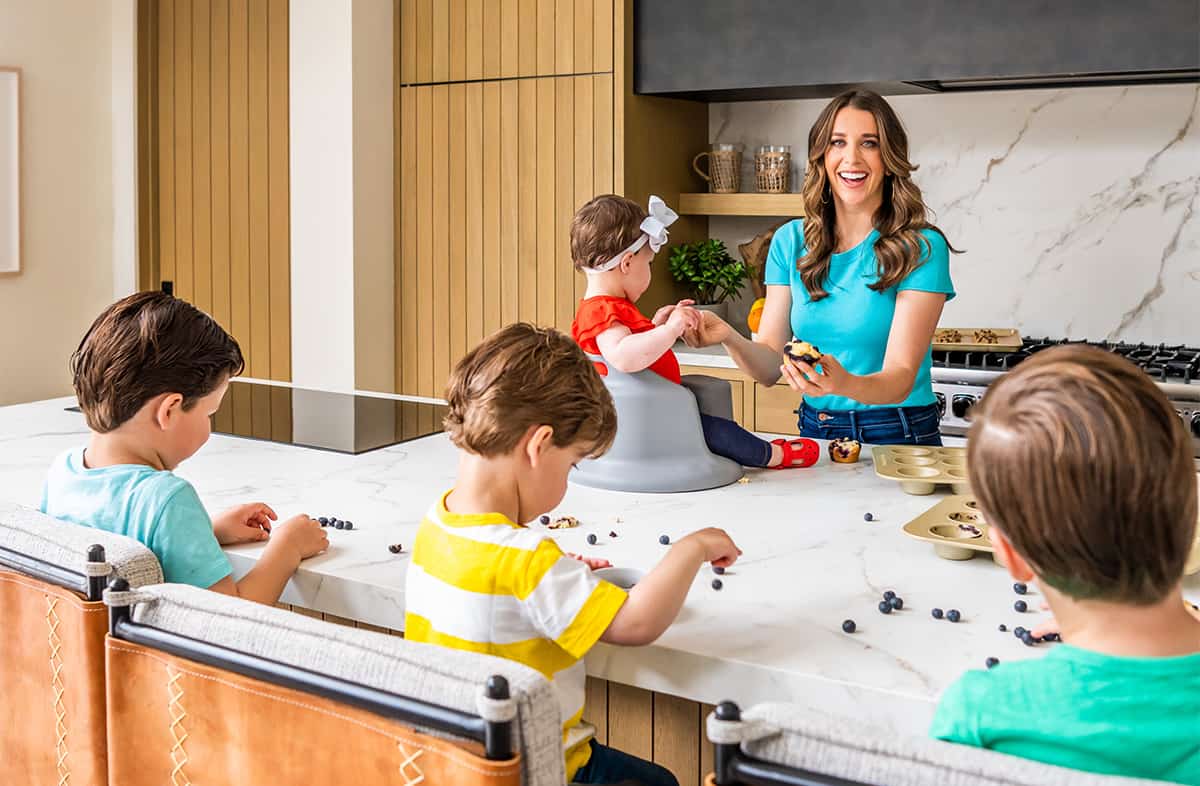 How to Avoid the Picky Eaters' Club
Kids in the Kitchen: The more involvement children have in making their lunch, the higher chance they're going to eat it.
New Food? No Prob!: I like to sneak a new food into my boys' lunch boxes whenever possible, but I never draw attention to it. The bigger deal you make about a food, the more aversion they will have to trying it.
Make Eating an Activity: I always leave something disassembled on my kids' plates and have them "finish the cooking" at the table or at school. Examples include serving Parmesan cheese on the side of pasta so they can sprinkle it on top.
Make-Ahead, Stress Less: Save yourself time in the morning, whether that's cutting fruit a night in advance, putting crackers in a bag… literally anything to save yourself a minute will ease the stress of morning rush hour!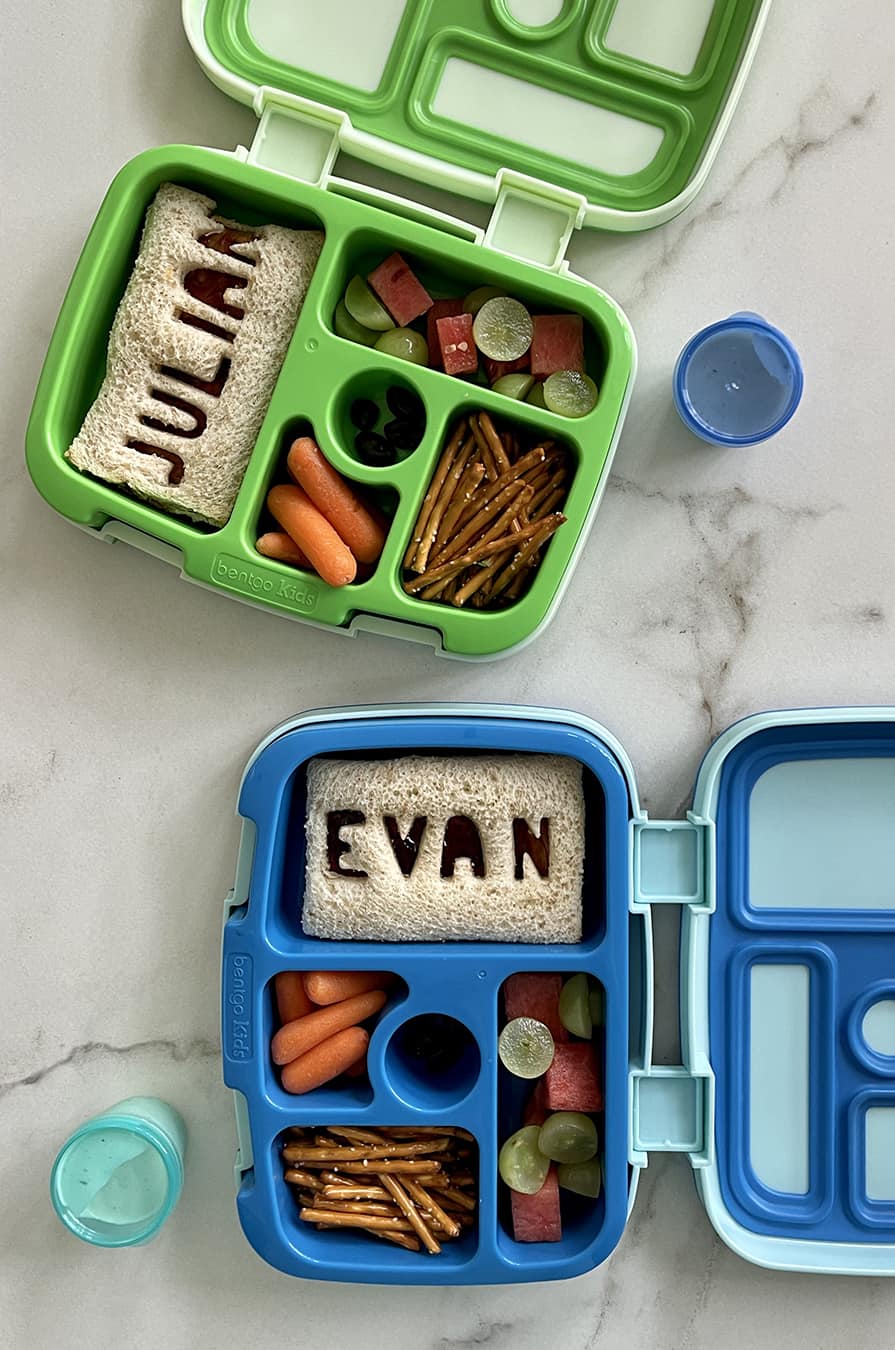 School Lunch Packing Tips
Skip the Squares: Cookie cutters will transform your school lunch-making abilities! It's amazing how simply cutting bread, fruit or cheese into a fun shape will get kids excited again over lunch.
Sticks Rule: Skewers breathe new life into foods like tortellini or ravioli, so don't hesitate to ditch the forks and grab the skewers! Pro Tip: Use Lollipop sticks rather than wooden skewers to avoid sharp edges.
Beyond the Bread: Store-bought mini pancakes or waffles are an amazing alternative to sliced bread for sandwiches. Similarly, apple rings can be stuck together with nut butter for a fruit-filled option.
What's the Best School Lunch Box?
I'm so glad you asked! I have been a longtime fan of Bentgo lunch boxes (pictured above). They allow for easy separation of food items and have various models that feature ice pack holders. Check them out on Amazon!
Ready to get packing? Check out my mom-tested and kid-approved school lunch ideas below, plus endless snacks for all occasions!
LUNCHBOX HERO
Find school lunch inspiration with easy-to-pack recipes
MAKE-AHEAD SCHOOL SNACK recipes
Save time and stress less with quick-fix snacks for all ages
GRAB-AND-GO BREAKFAST recipes
Skip the forks in favor of easy, portable eats
MUFFIN TIN FOR THE WIN
Go mini with top-rated muffin tin recipes
MY KIDS' FAVORITES
Discover the 5-star recipes on the regular rotation at my house
Recipe Collections
Browse curated collections of quick and easy recipes
Browse ALL Recipes by Category
This post may contain affiliate links.