Bypass the bagel shop and get ready for The Complete Guide to Easy Homemade Bagels, including five toppings and three flavors of quick-fix cream cheese.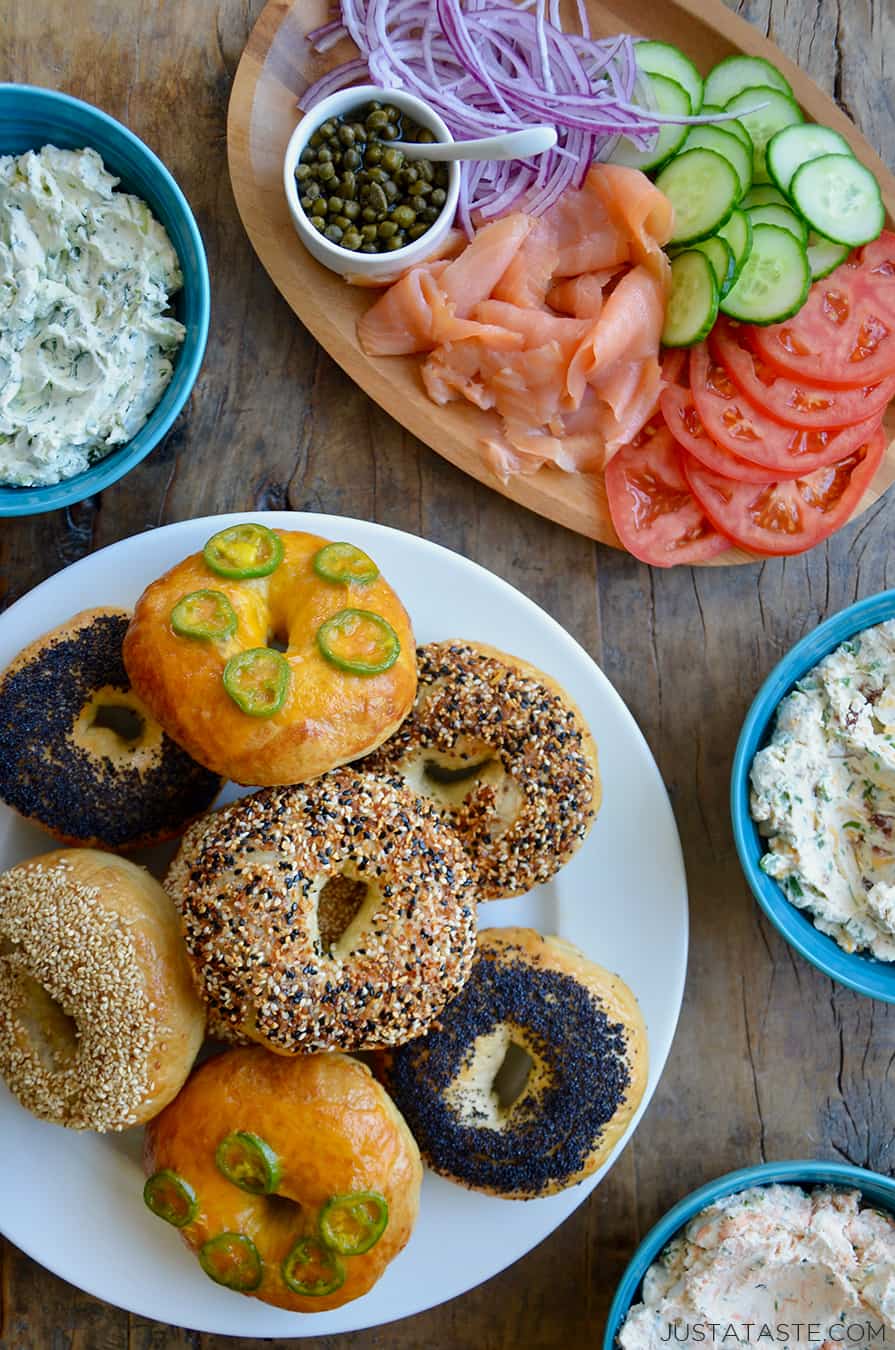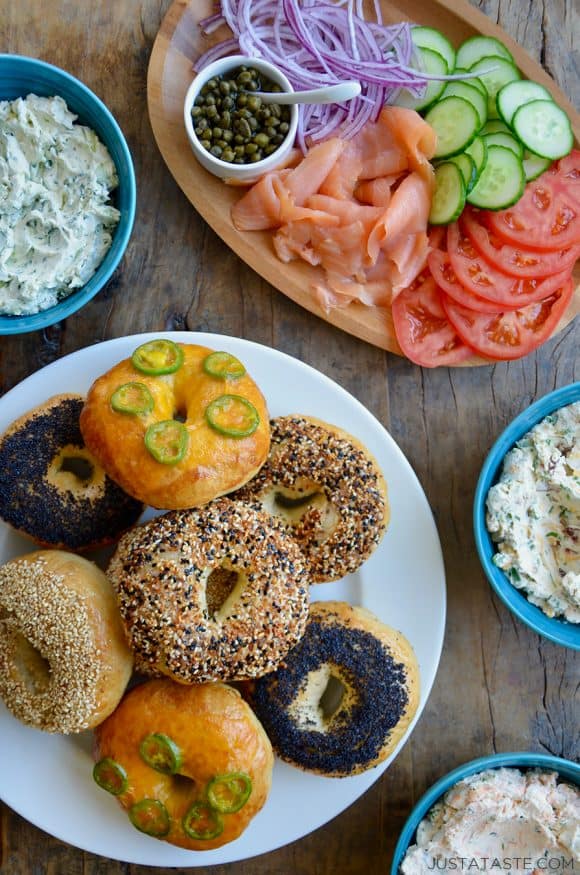 A go-to carb. We've all got one (or some). For me, it has been and always will be the good ol' trusty bagel.
My earliest childhood food memory dates back to when I was 5 years old, and happens to involve a very particular bagel sandwich. It was an egg bagel loaded up with sliced turkey and cheddar and slathered with my condiment-o-choice, mayonnaise. I can still taste that perfect bagel sandwich, with every chewy bite.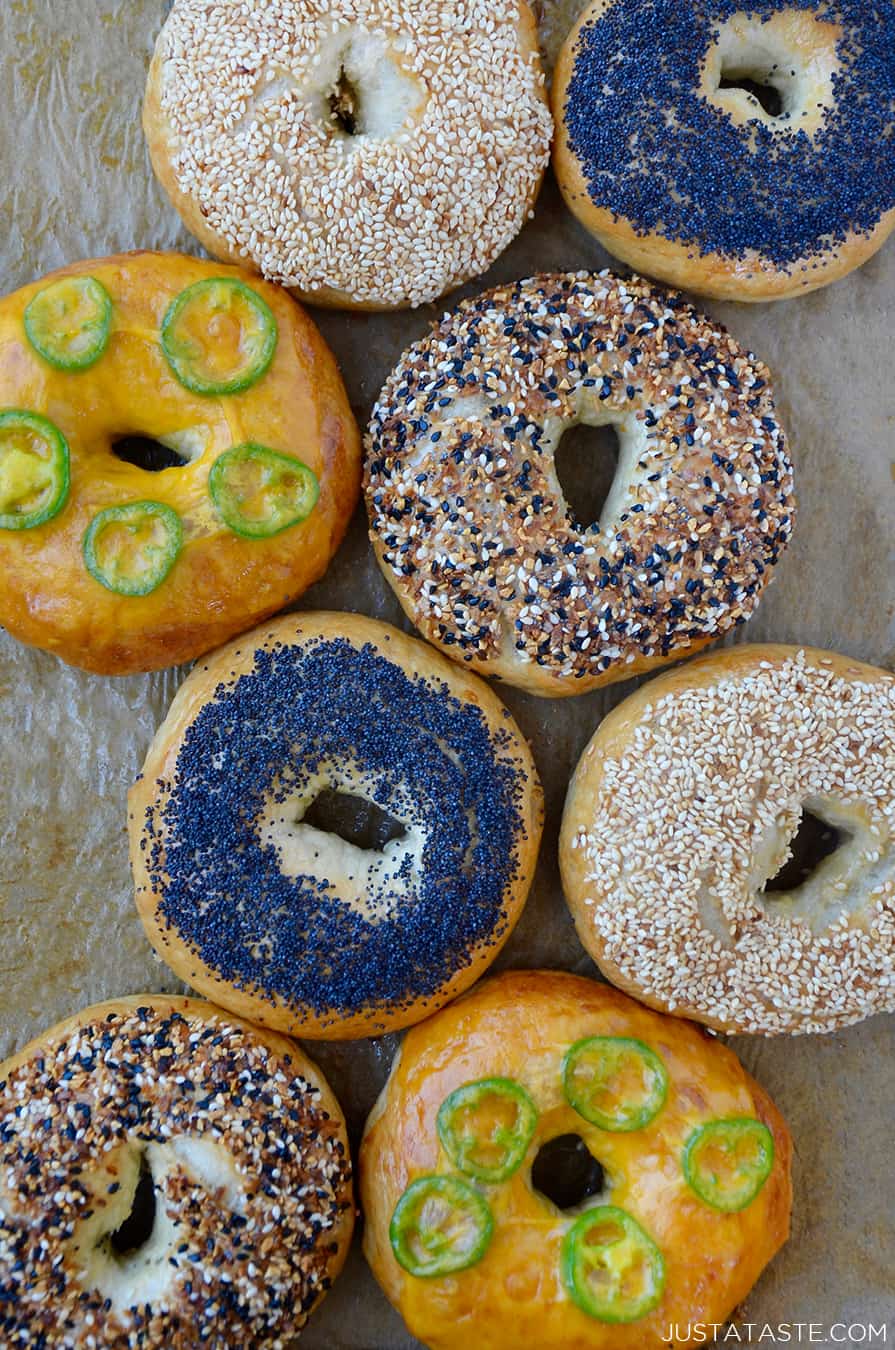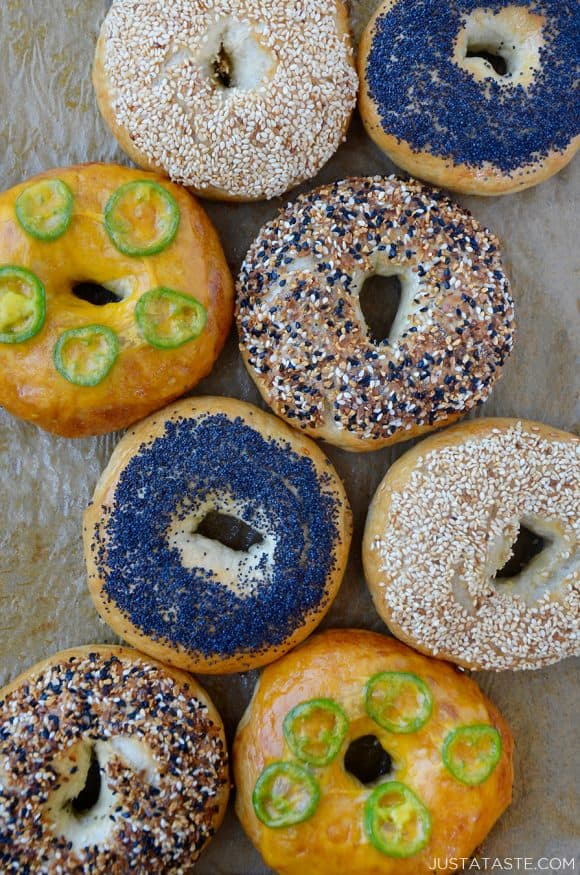 Fast forward two-and-a-half decades and the bagel sandwich would still hold a prominent spot in my culinary lineup, this time as my #1 pregnancy craving (with both of the boys!).
It's hard to resist a warm-from-the-oven, perfectly chewy bagel with endless topping and filling options. But do you want to know the major spoiler?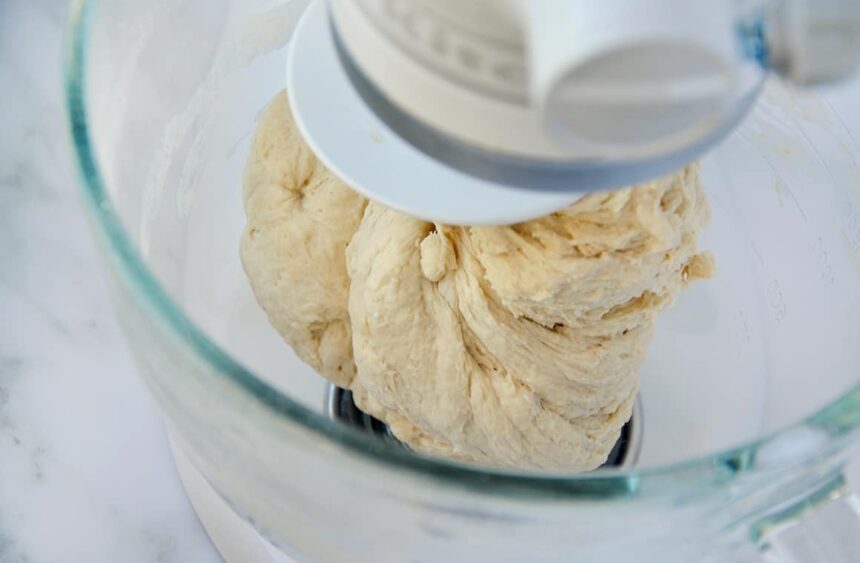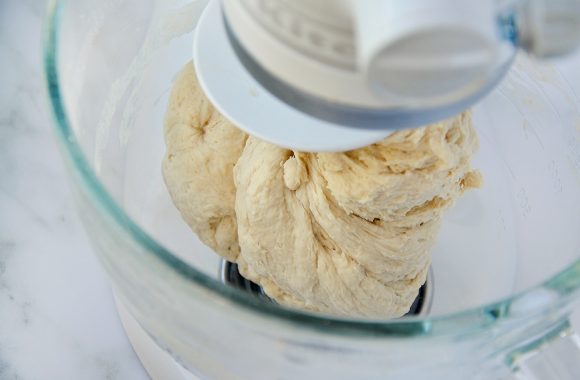 Brace yourself because this news is going to forever change your carb game…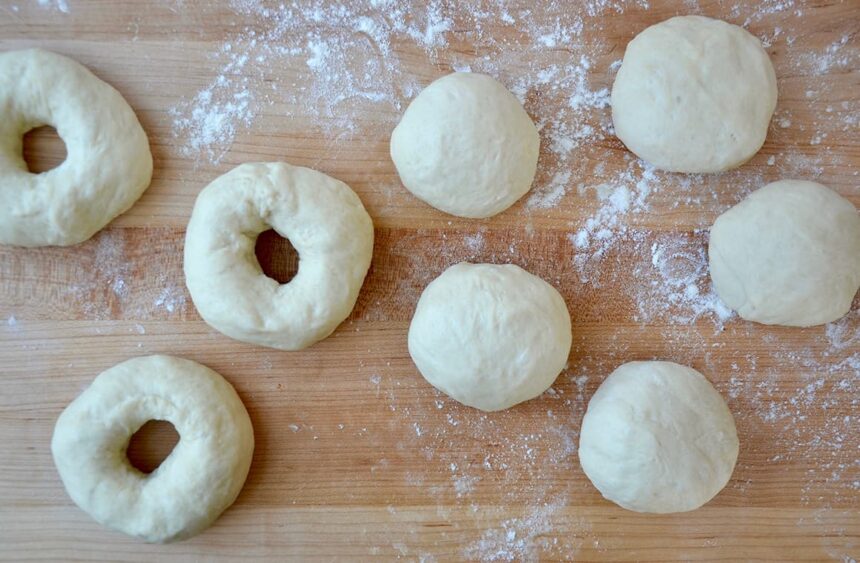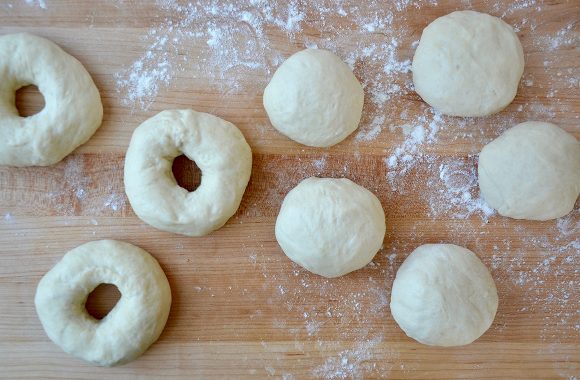 Homemade bagels are actually one of the absolute easiest and most fool-proof carbs you can make.
And not only make, but master.
Yes, you will be a homemade bagel master.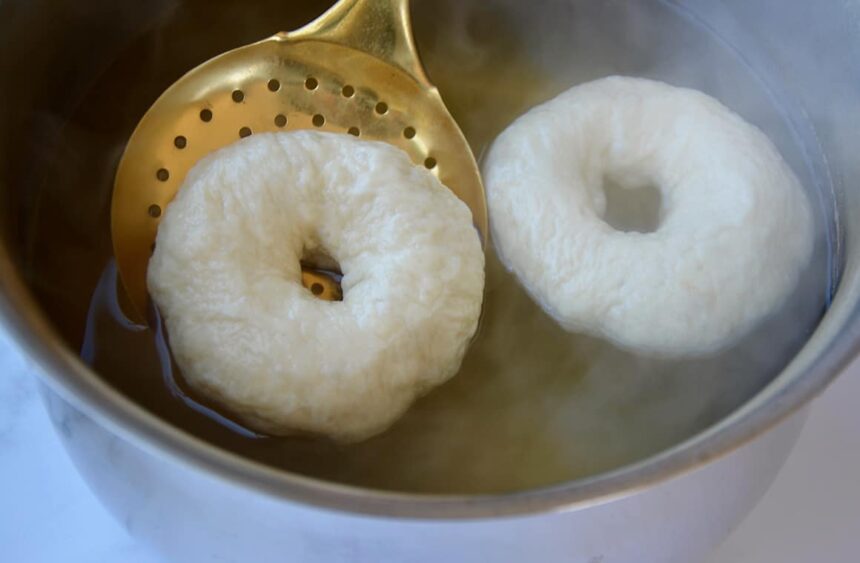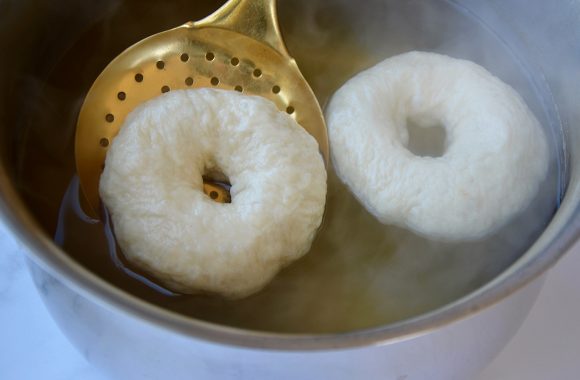 Check out the ingredient list below. It's a very short list of easily available items, many of which you likely already have in your pantry.
Once you've gathered your ingredients, you're essentially 50% of the way to the finish line. And that is a finish line draped in perfectly chewy bagels dressed up and feelin' fancy with all of your favorite toppings.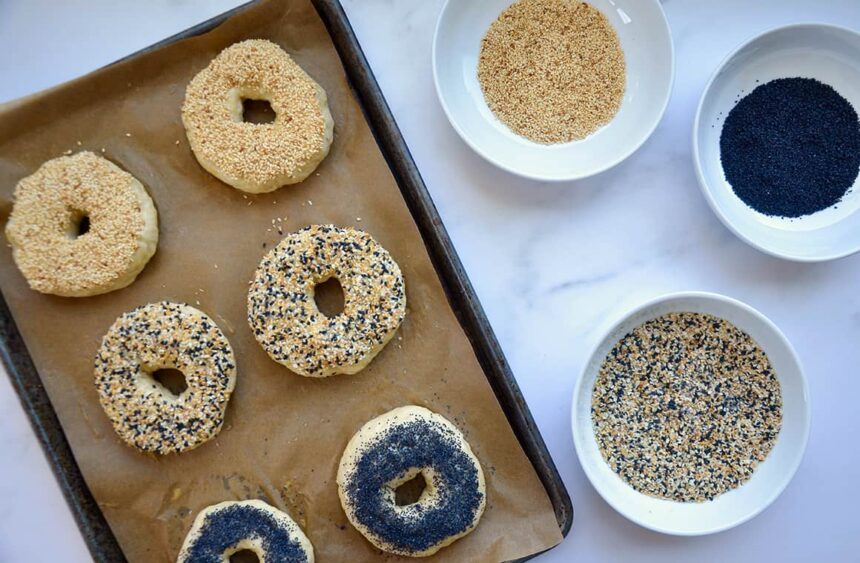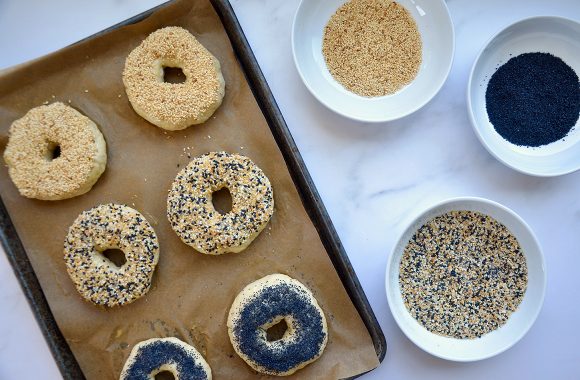 The family favorite around our house is the tried-and-tested "everything" bagel, topped off with the classic seasoning blend that you can either buy online or mix together yourself.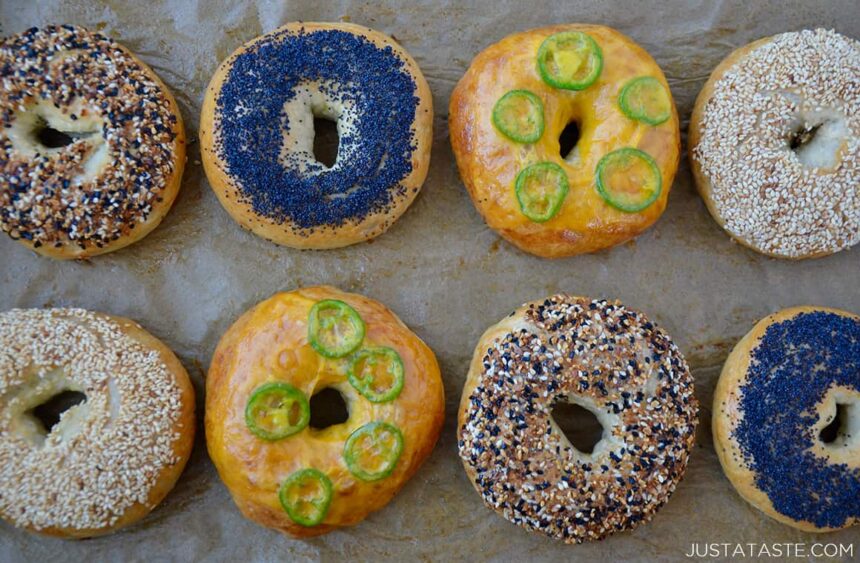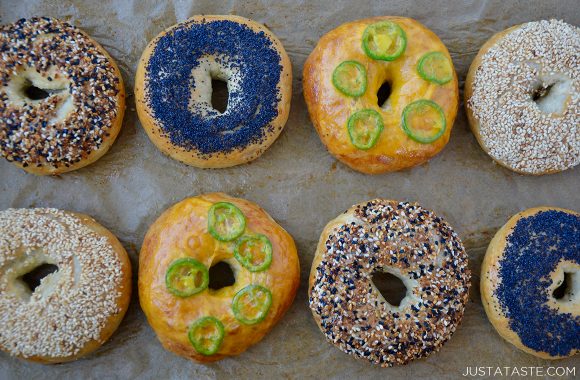 A close second place for the non-toddlers in our home is the perfectly cheesy and slightly spicy cheddar-jalapeño bagel. Just look at all that melty cheese!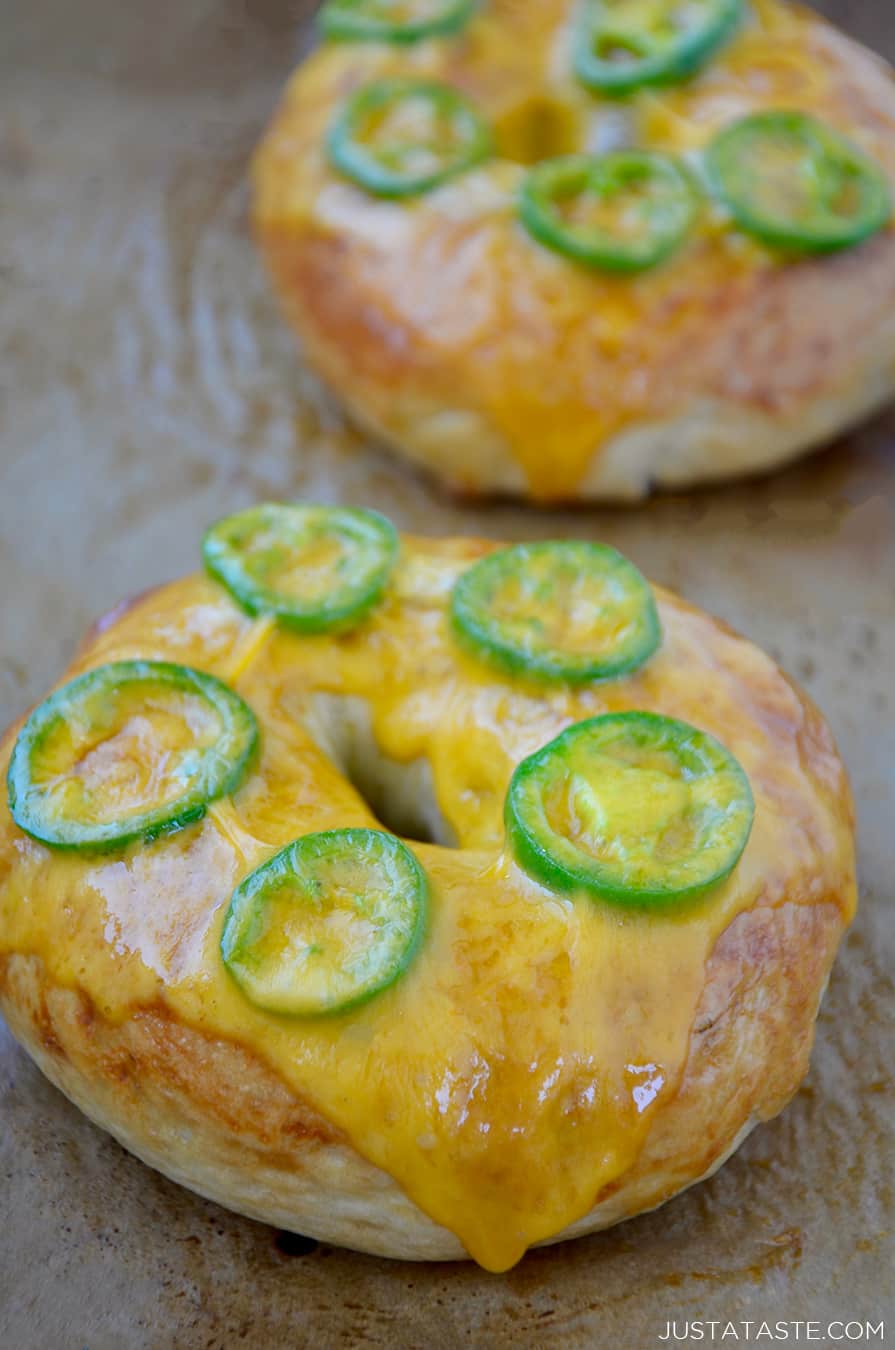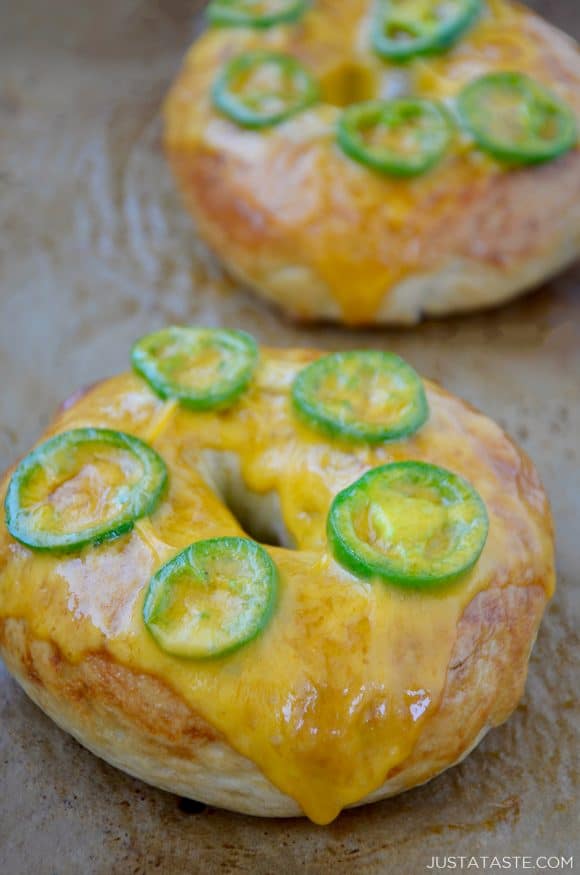 Are you ready to give homemade bagels a go? Gather your ingredients, preheat your oven and read on for the recipe, plus three quick-fix recipes for flavored cream cheese.
Because what's a perfectly baked homemade bagel without a thick slathering of DIY cream cheese? Take your pick from Smoked Salmon Cream Cheese, Bacon-Scallion Cream Cheese (my personal fave!) and Garlic Herb Cream Cheese.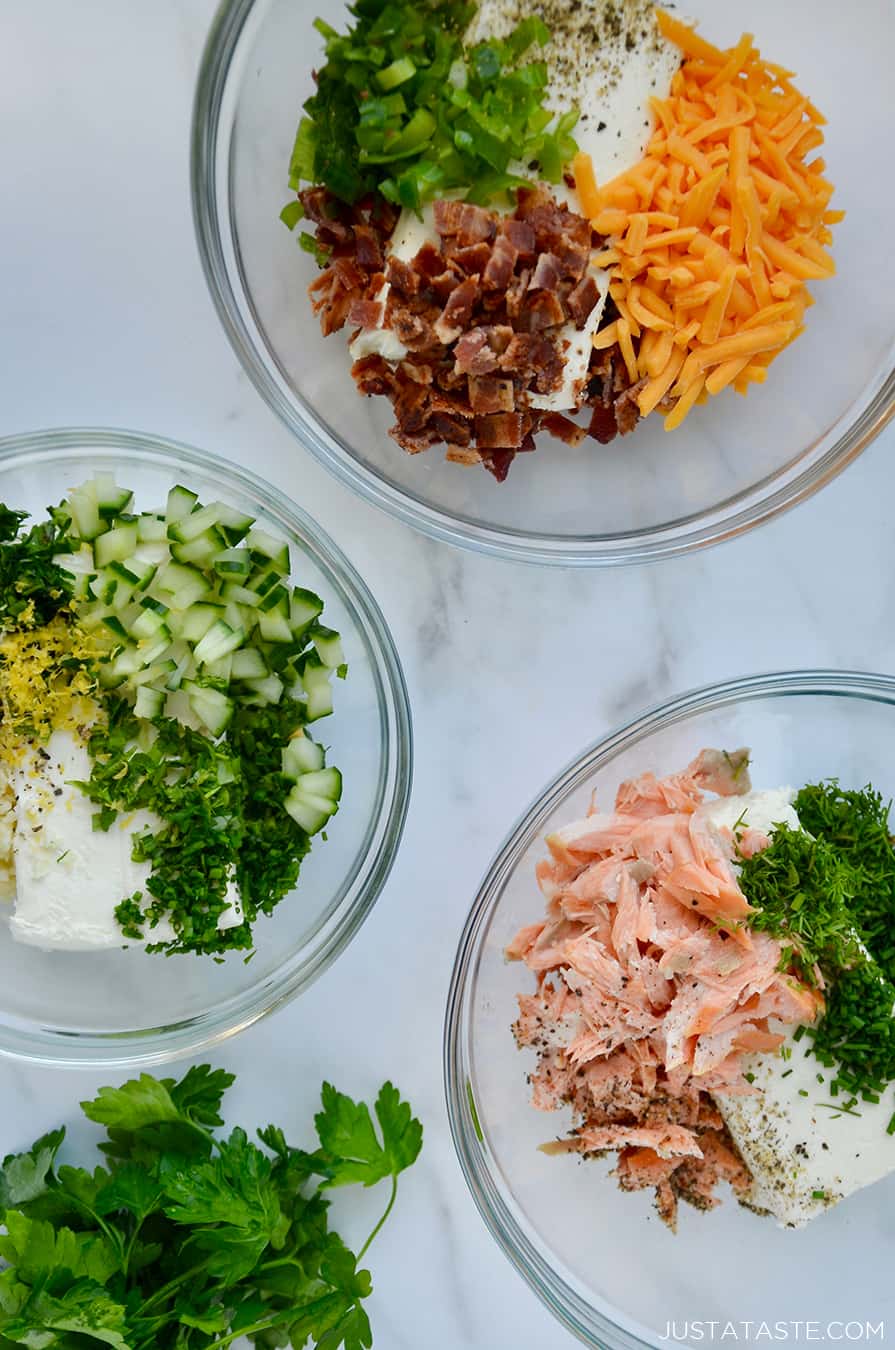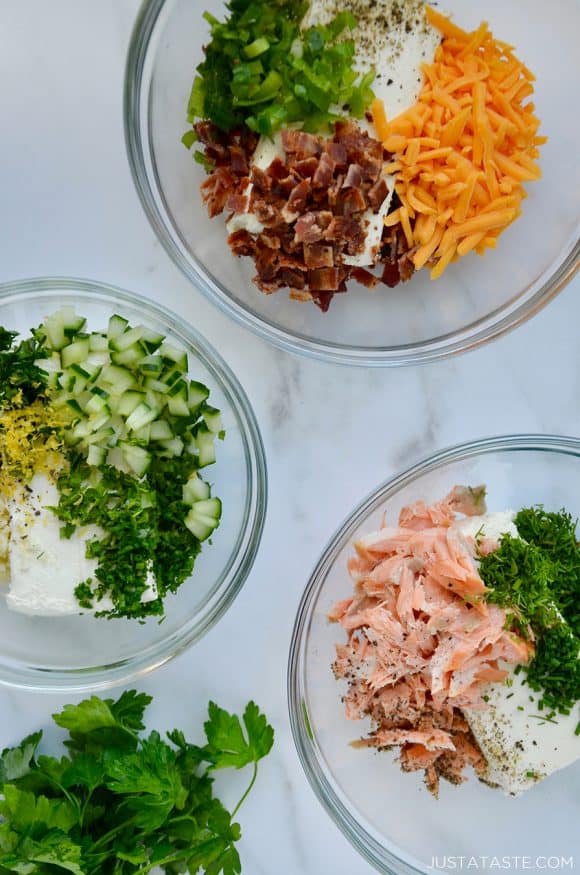 Craving more? Subscribe to Just a Taste to get new recipes, meal plans and a newsletter delivered straight to your inbox! And stay in touch on Facebook, Twitter, Pinterest and Instagram for all of the latest updates.