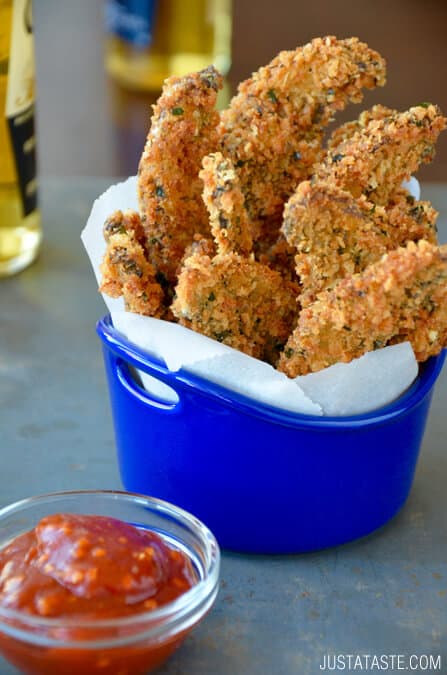 You know it's a successful recipe shoot when you wind up with Panko on your camera and ketchup in your hair. Welcome to my average Saturday.
These Cheesy Portobello Fries were barely out of the boiling oil before I snatched one up to taste, plunging it into a kicked up version of ketchup before crunching into my first bite. I balanced the tray of hot, crispy fries in one hand while holding the ketchup and my camera in the other, and then made a beeline for my windowsill. I sampled "just one more" before setting up the above shot.
Long story short: 15 minutes passed and I found myself scrambling to style a photo-worthy portobello pile with all that remained of the deep-fried carnage. I thought I'd learned my lesson after the Homemade Barbecue Potato Chips. Photograph first, eat second. But somewhere between the 6 feet that separates my kitchen from my photo "studio" (and by "studio," I mean dining room table) I must've mixed up the order.
Panko breadcrumbs are the real secret to the crispiest crunch when frying. Toss them with shredded Parmesan and fresh herbs and you have the ultimate breadcrumb mix to stick to seafood, poultry, vegetables and apparently Nikon cameras, which become innocent bystanders when trapped between hot portobello fries and my appetite.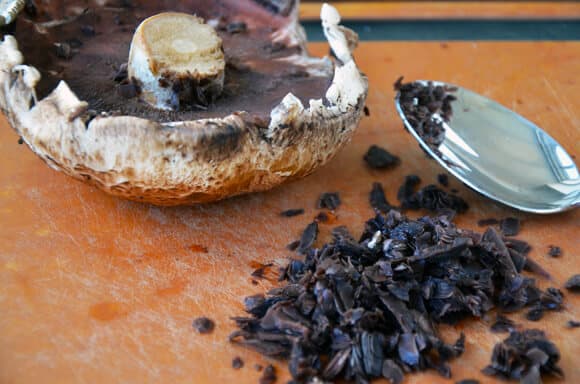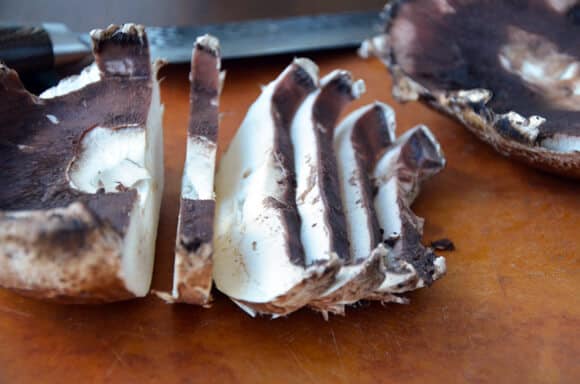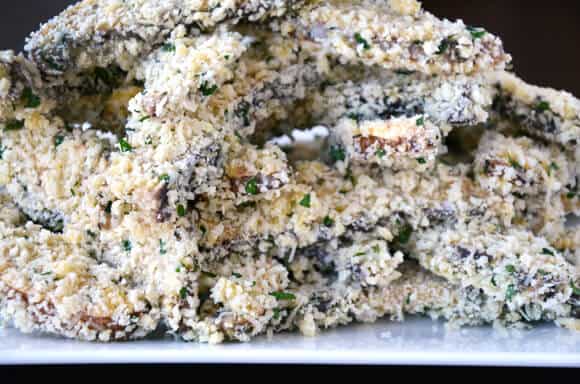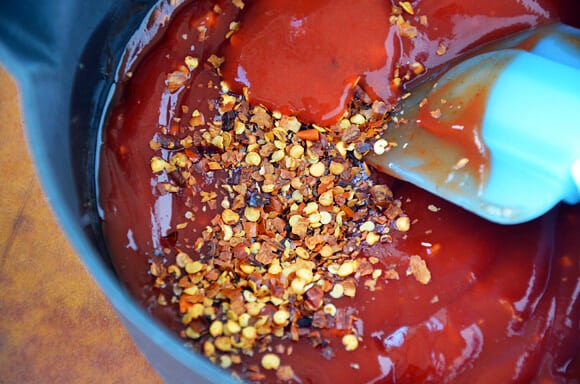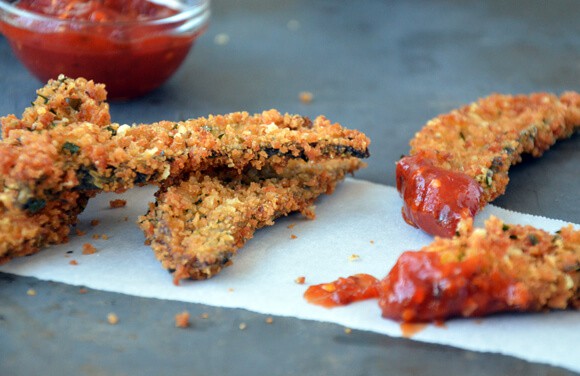 Craving more? Sign up for the Just a Taste newsletter for a second fresh serving of content straight to your inbox each week! And stay in touch on Facebook and Twitter for all of the latest updates.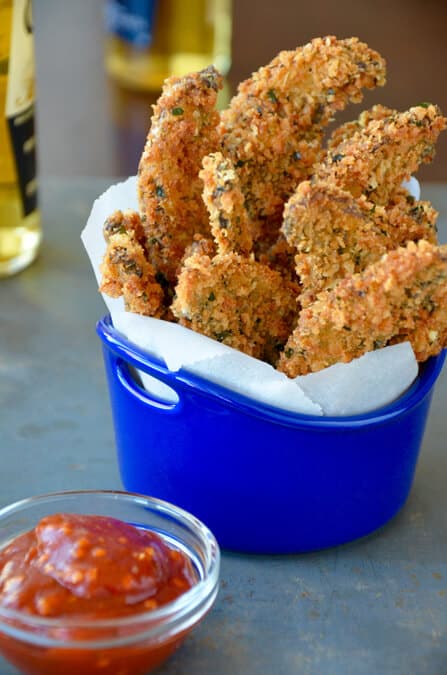 Ingredients
For the portobello fries:
4

large portobellos

2

cups

Panko breadcrumbs, lightly crushed

1 1/2

teaspoons

dried oregano

2

Tablespoons

chopped flat-leaf parsley

1/2

cup

shredded Parmesan

3/4

cup

flour

3

large eggs

Vegetable oil, for frying
For the spicy ketchup:
2

teaspoons

olive oil

1

clove garlic, minced

3/4

cup

ketchup

1

Tablespoon

crushed red pepper flakes, or to taste

2

Tablespoons

hot sauce, or to taste
Instructions
Use a damp towel to clean off the tops of the portobello mushrooms, and then remove the stem and use a spoon to scrape out the gills.

Slice the portobellos into ½-inch wide strips.

Combine the Panko breadcrumbs, oregano, parsley and Parmesan in a small bowl. Place the flour in a second small bowl, and then lightly beat together the eggs in a third small bowl.

Bread each mushroom strip by coating it in the flour, then the eggs, and then the breadcrumbs. Set the breaded portobellos aside.

Prepare the spicy ketchup by setting a small saucepan over medium heat. Add the oil, then the garlic, and saute until golden. Add the ketchup, crushed red pepper flakes and hot sauce, stirring to combine. Cook 2 to 3 minutes until warm, then transfer to a serving bowl and set aside.

Heat 2 to 3 inches of vegetable oil in a large heavy-bottom pot over medium heat until it reaches 365ºF.

Working in small batches, fry the portobellos until golden brown, turning occasionally, for 1 to 2 minutes, or until golden brown. Transfer the portobello fries to a paper towel-lined plate and immediately season with salt. Return the oil to 365ºF between each batch and repeat frying process with remaining portobellos.

Serve the portobello fries warm with the spicy ketchup.
Kelly's Notes:
Ketchup is considered a dry ingredient when it comes to measuring because it can be leveled off, so make sure you use a dry measuring cup.

You can easily adjust the spiciness of the ketchup to your personal taste by adding more or less crushed red pepper flakes and hot sauce.

★ Did you make this recipe? Don't forget to give it a star rating below!
Nutrition
Calories:
396
kcal
,
Carbohydrates:
57
g
,
Protein:
17
g
,
Fat:
10
g
,
Saturated Fat:
3
g
,
Cholesterol:
131
mg
,
Sodium:
1088
mg
,
Potassium:
657
mg
,
Fiber:
4
g
,
Sugar:
14
g
,
Vitamin A:
1280
IU
,
Vitamin C:
9.6
mg
,
Calcium:
256
mg
,
Iron:
4.4
mg
This post may contain affiliate links.