Overripe bananas are the only past-its-prime produce to get excited about. While other overripe fruits are destined for the compost bin, overripe bananas can lead to many wondrous recipes.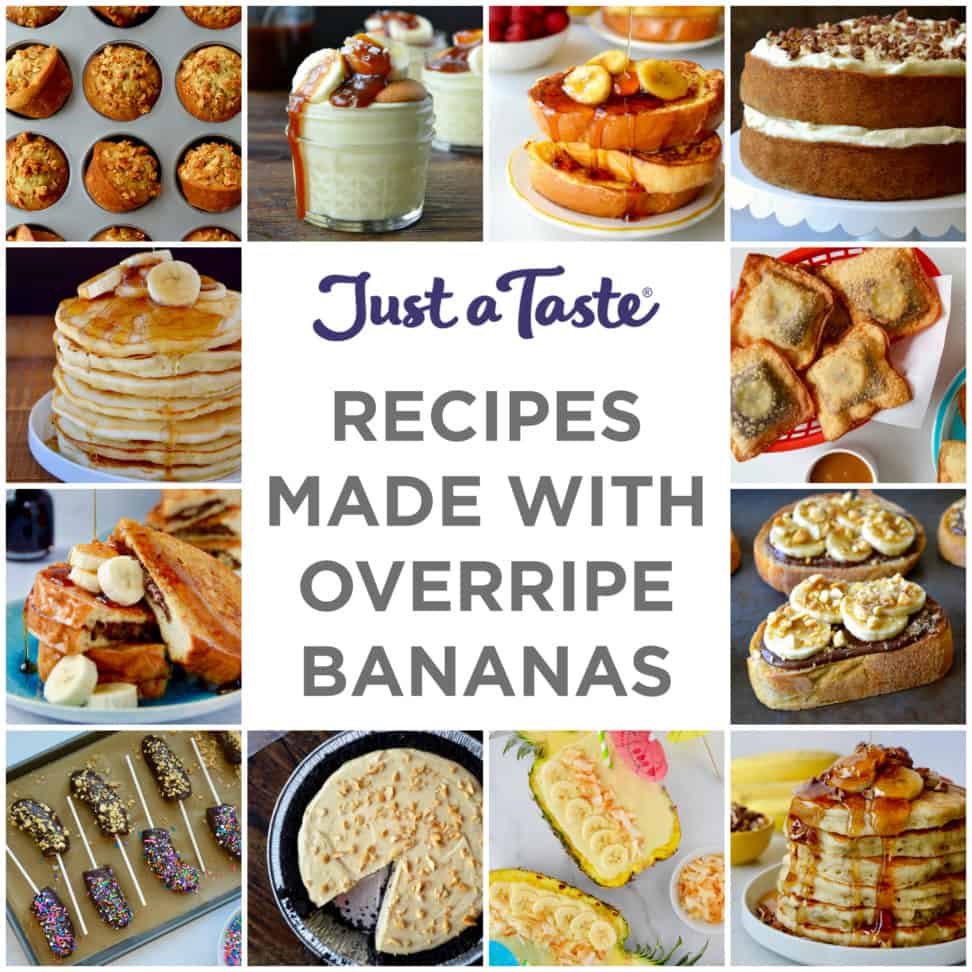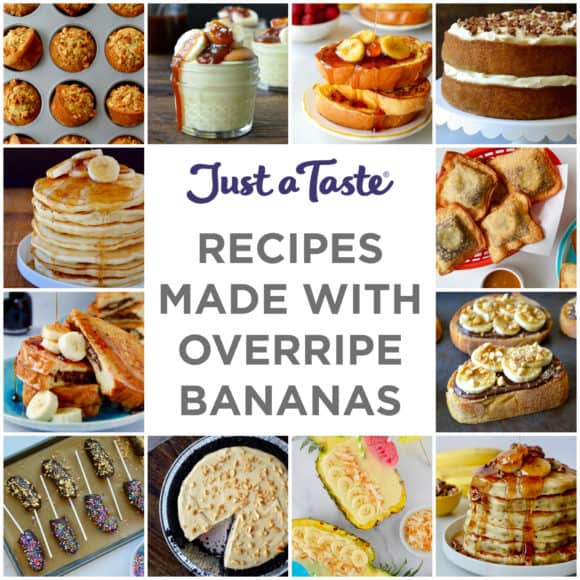 We all know that overripe bananas make the best banana bread, but that's not all. Pancakes, smoothies, cakes and more can all benefit from those overly-speckled beauties. Find inspiration with classic and creative recipes to make with overripe bananas.
Banana Nut Pancakes: Get the Recipe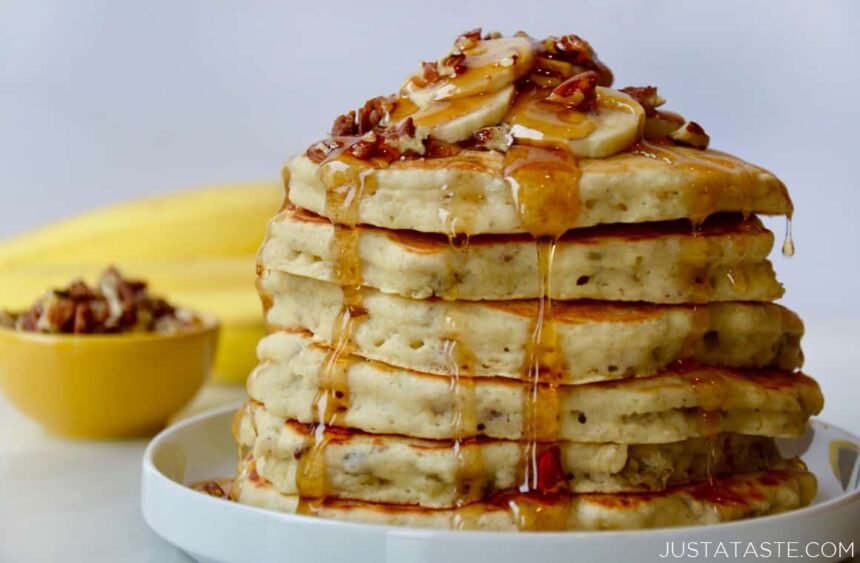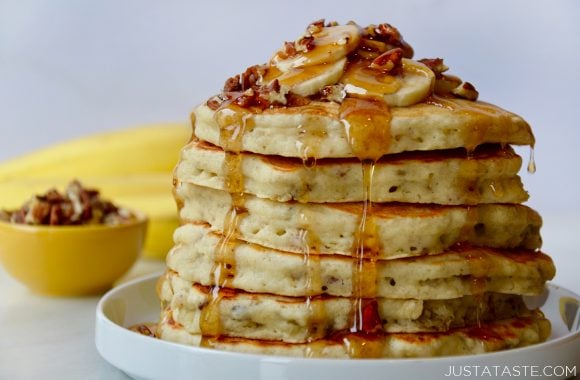 These aren't your typical pancakes! Ripe bananas are mashed and added directly to the batter to give just enough banana flavor to every bite.
Banana and Nutella Stuffed French Toast: Get the Recipe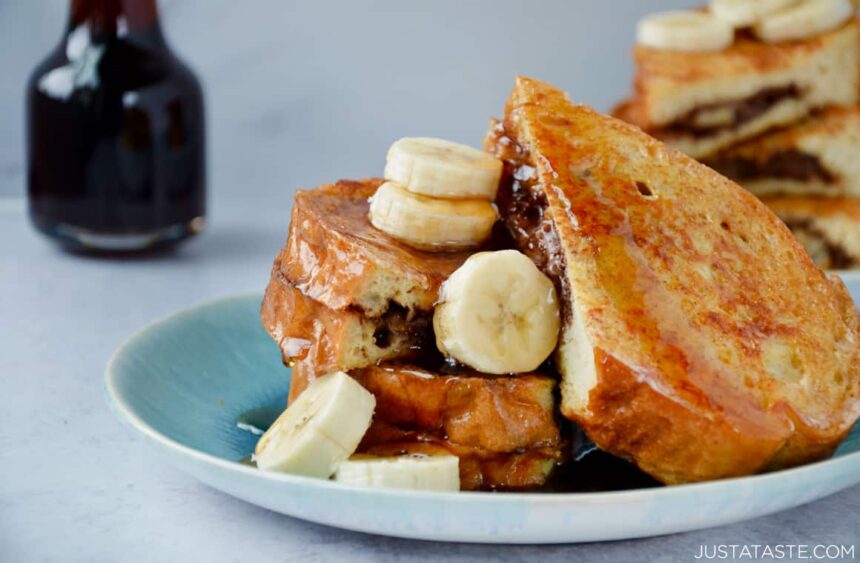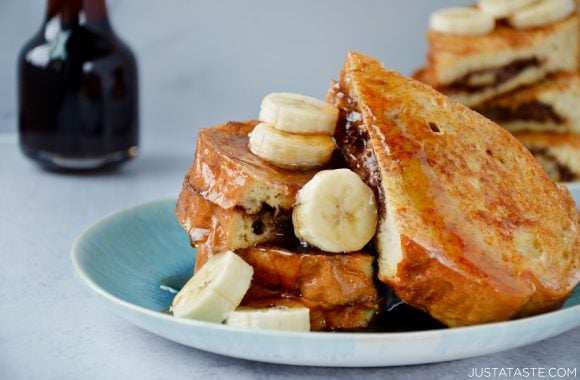 French toast will never be the same once you get a taste of melted chocolatey spread with warmed, yet not mushy bananas.
Banana Granola Muffins: Get the Recipe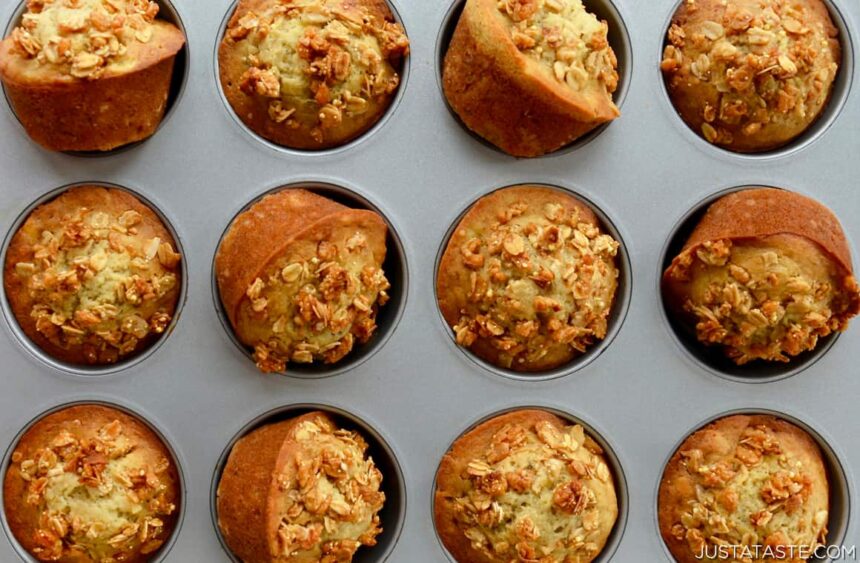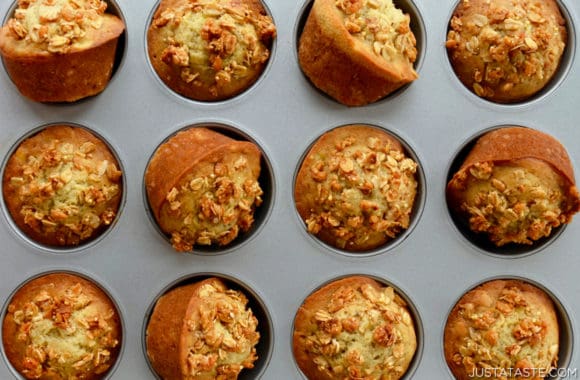 Unlike ordinary banana muffins with nuts, these light and fluffy muffins get their crunch from granola. Any flavor of granola works great, but my personal favorite is one loaded with toasted coconut and pecans.
Creamy Coconut Pineapple Smoothies: Get the Recipe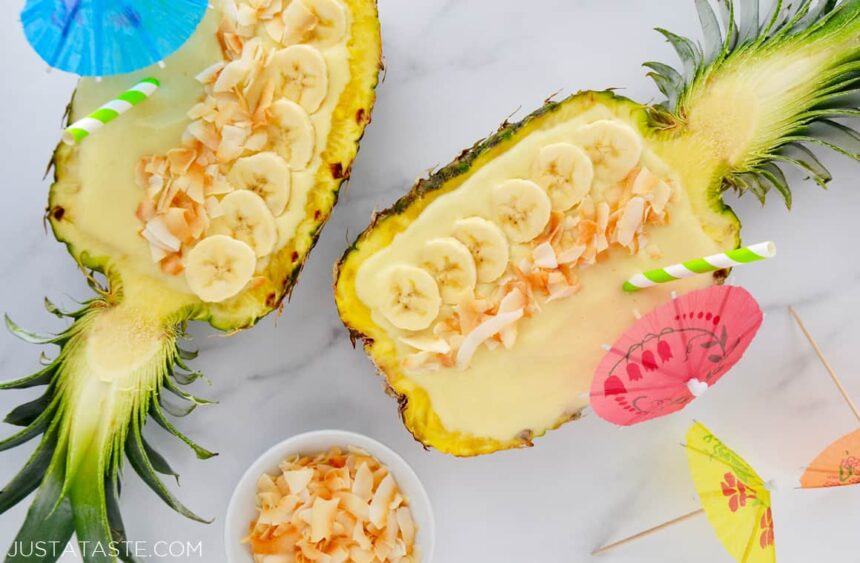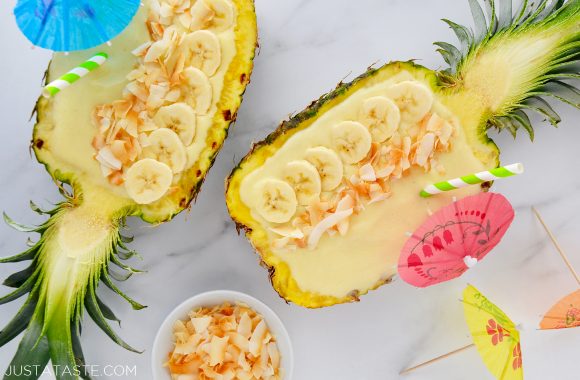 Coconut and pineapple may be the stars of this smoothie but the addition of banana adds creaminess and thickness. And if you like your smoothies extra-thick, use a frozen banana.
Banana Sour Cream Pancakes: Get the Recipe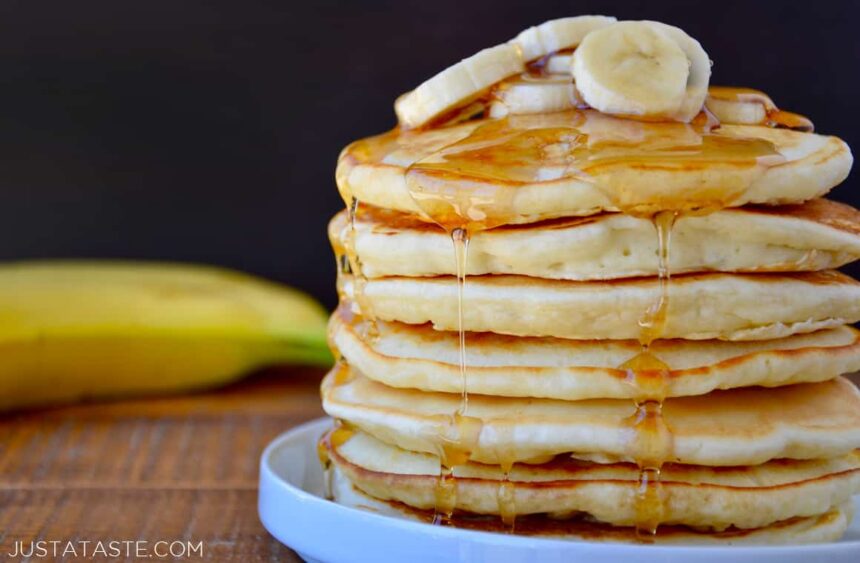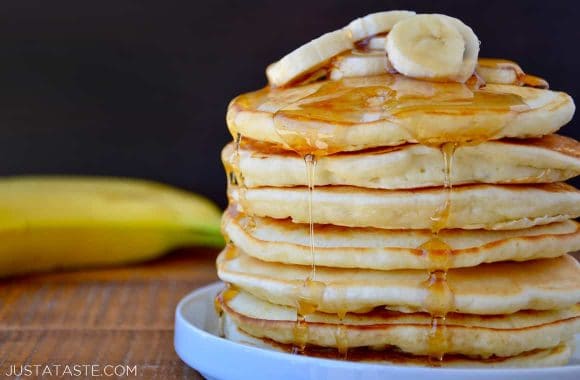 These light and fluffy pancakes are for those that love small pieces of banana in each bite. The pieces are dropped atop the pancakes once they're in the pan rather than being mixed into the batter to ensure the pancakes fluff.
Banana Bread French Toast: Get the Recipe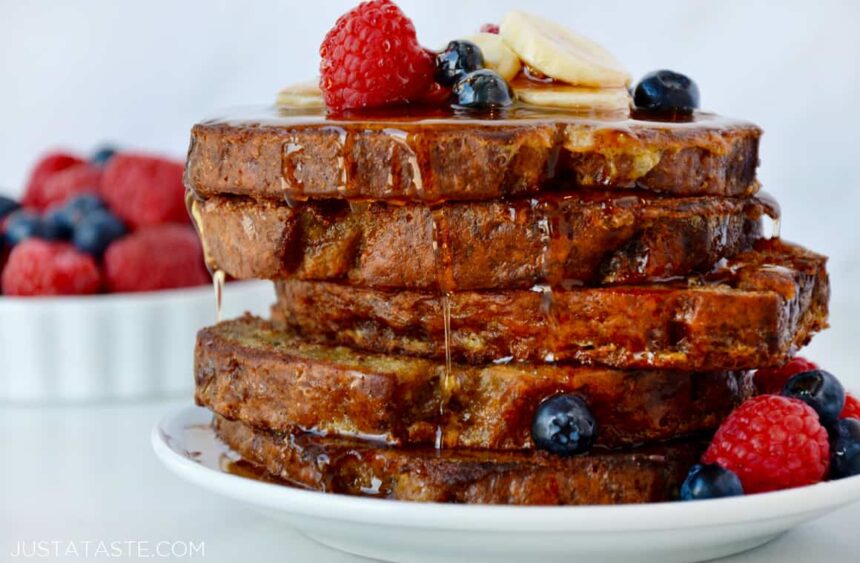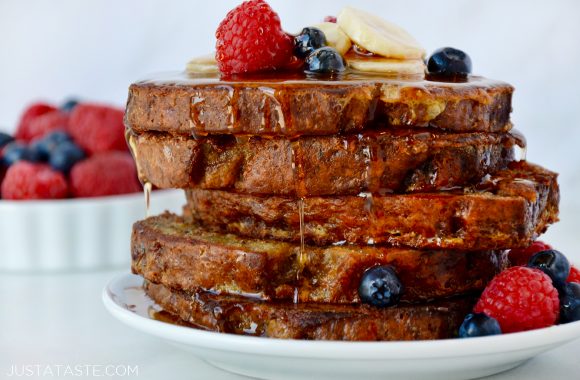 Admittedly, you already need to have banana bread on hand for this recipe, but its just too good not to add to this list.
Baked Oatmeal Cups: Get the Recipe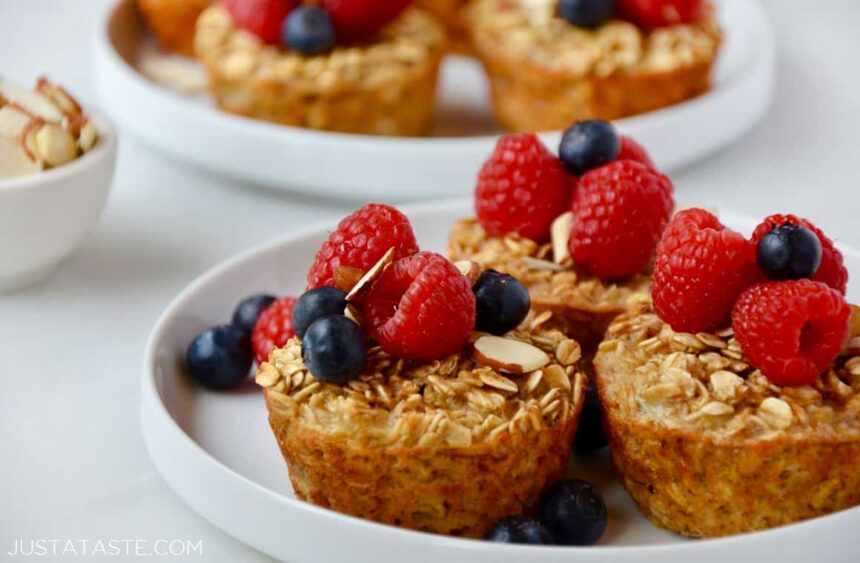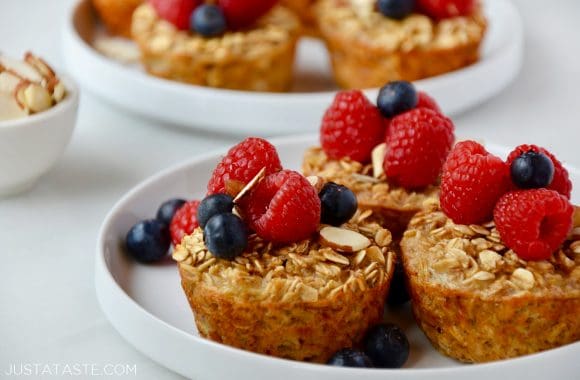 Forget boring ol' oatmeal! These oatmeal cups are packed with flavor, totally customizable and freeze like a dream.
Easy French Toast with Caramelized Bananas: Get the Recipe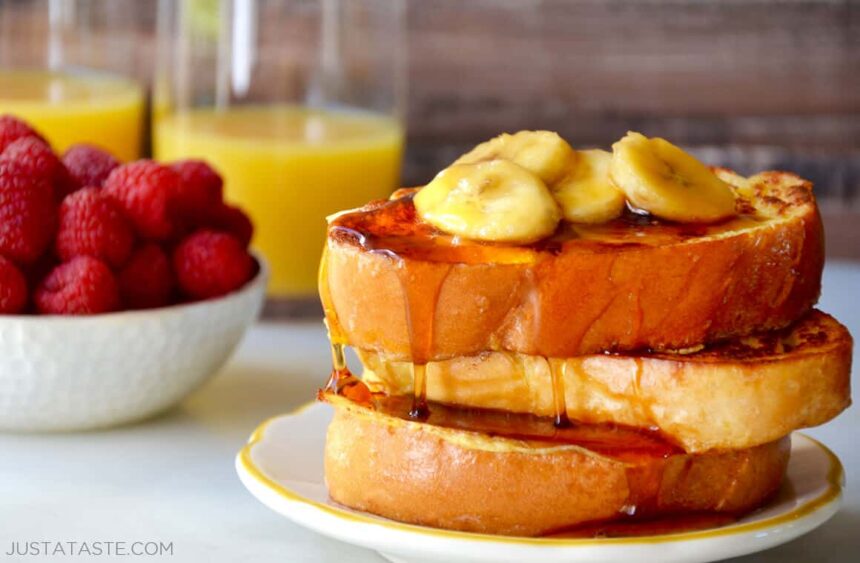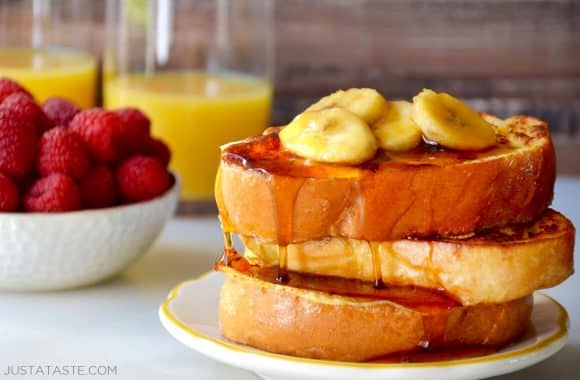 Two words: caramelized bananas. They take French toast to a whole new level.
Green Machine Smoothies: Get the Recipe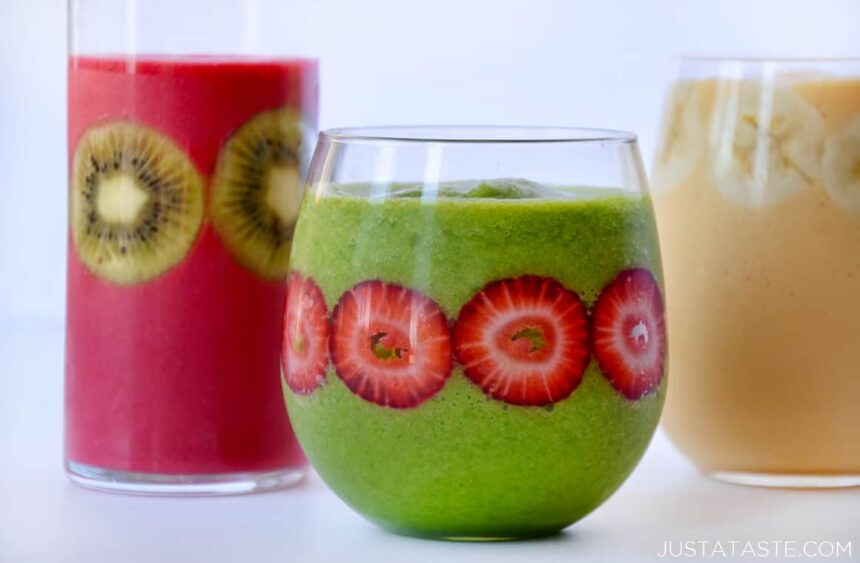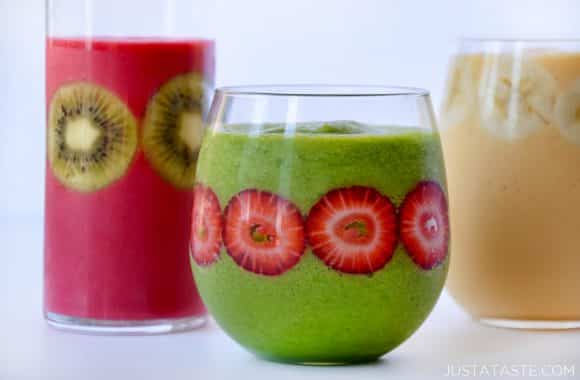 Smoothie lovers rejoice! Leafy greens and frozen fruit join forces with a secret ingredient that's packed with protein and makes one heck of creamy smoothie.
Chocolate-Covered Frozen Bananas: Get the Recipe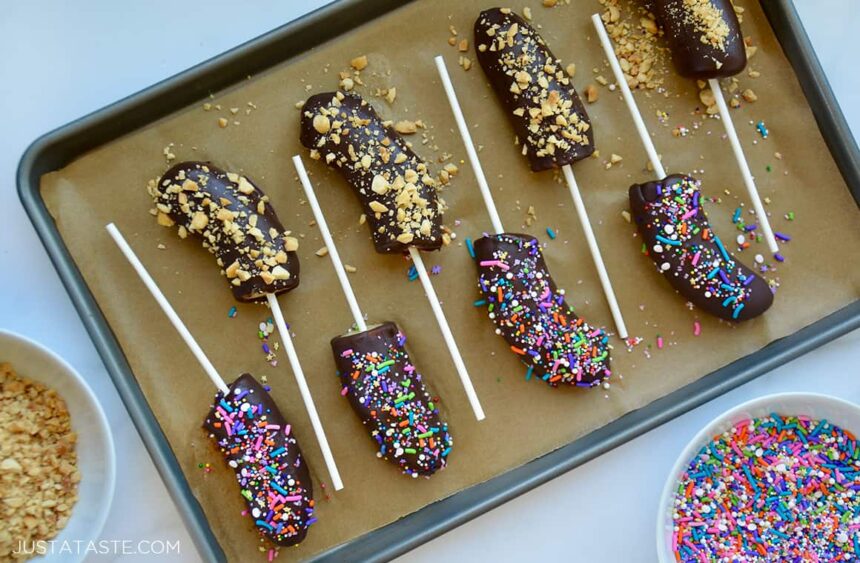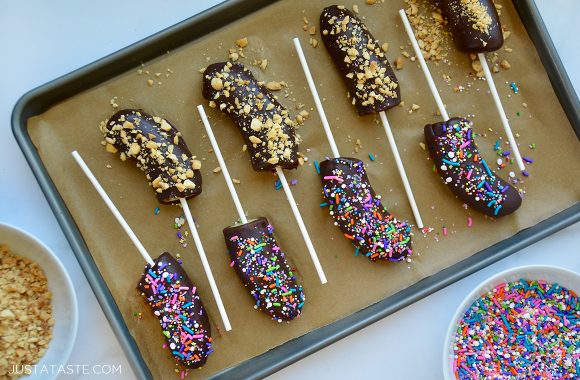 This healthy frozen treat is loved by kids and adults alike. Best of all, you can customize them with all of your favorite toppings.
The Best Banana Cake with Cream Cheese Frosting: Get the Recipe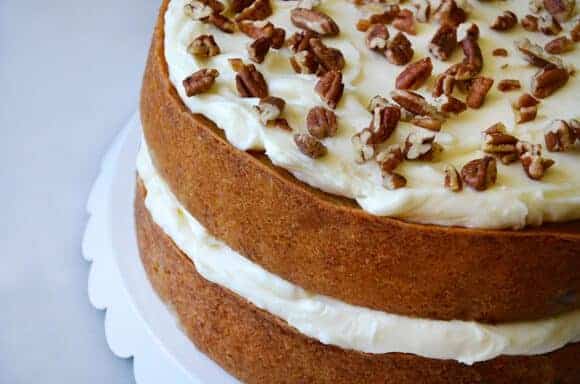 Think of this banana cake like an extra-moist banana bread that's layered with the silkiest cream cheese frosting to ever hit your lips.
Banana Pudding with Salted Caramel Sauce: Get the Recipe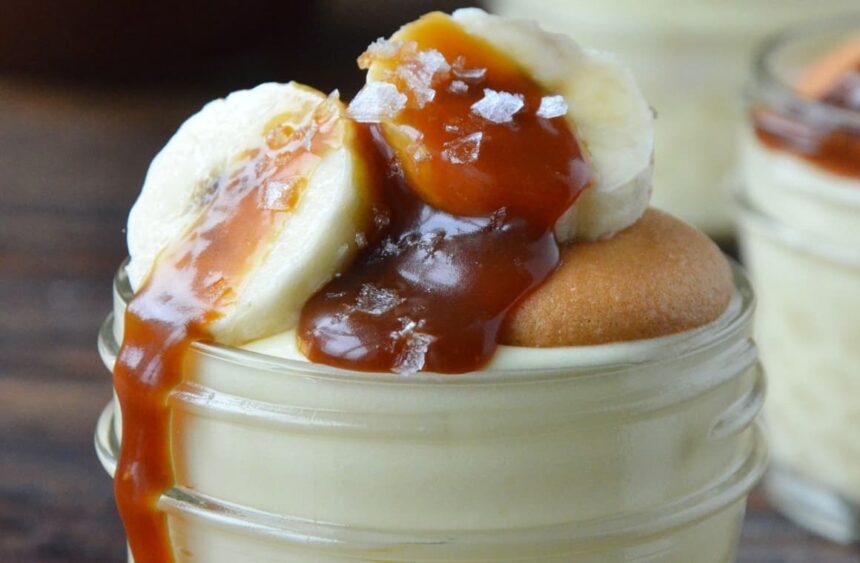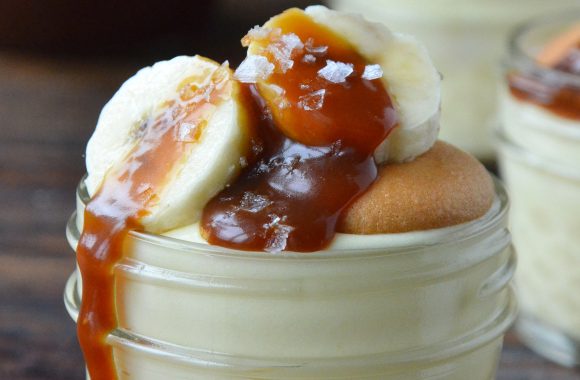 This southern-inspired treat stars creamy banana pudding layered with sliced bananas, crunchy wafers and homemade salted caramel sauce. It's the ultimate dessert for anyone that loves bananas!
Banana Chocolate Wonton Poppers: Get the Recipe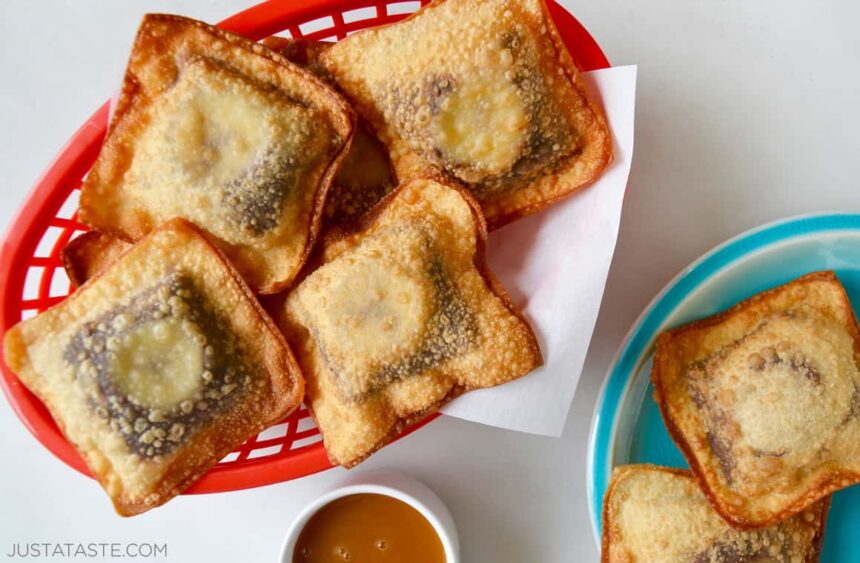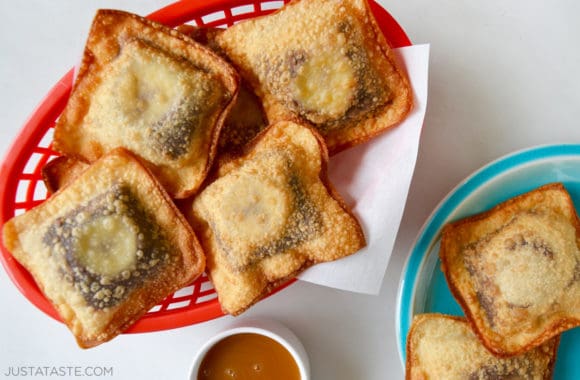 Wontons have never tasted so sweet. Store-bought wonton wrappers are filled with your chocolate of choice and sliced bananas then sealed and fried until golden.
Frozen Peanut Butter Banana Pie: Get the Recipe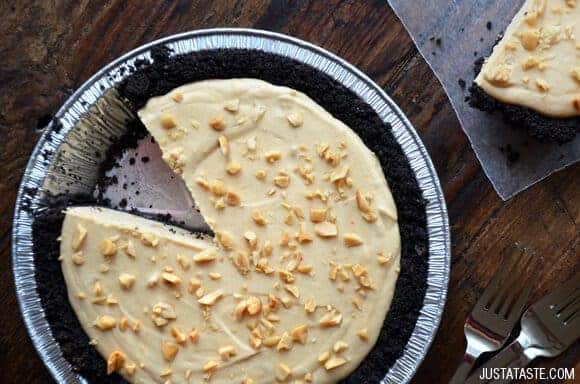 Creamy, crunchy, salty, sweet—what more could you ask for in a dessert? This frosty treat stars a chocolate cookie crust, sliced bananas and a peanut butter whipped cream filling.
Banana and Nutella Dessert Bruschetta: Get the Recipe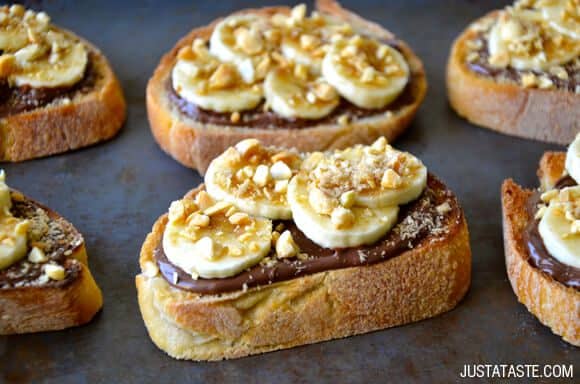 Crunchy toasts are the perfect canvas for creamy chocolate-hazelnut spread, ripe bananas and chopped peanuts.
Banana Ice Cream: Get the Recipe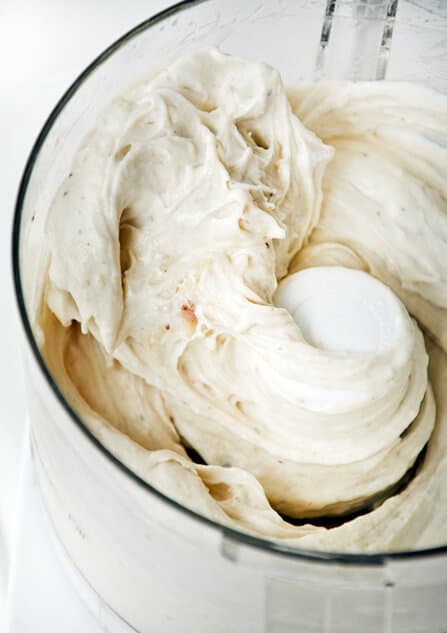 Take frozen bananas toss them in a blender or food processor and 5 minutes later you have healthy soft serve "nice" cream. Sandwich this creamy frozen treat between two peanut butter cookies and you have the ultimate peanut butter banana dessert.
Stuck with unripe bananas? No problem! Check out this simple trick for how to ripen bananas in 15 minutes or less.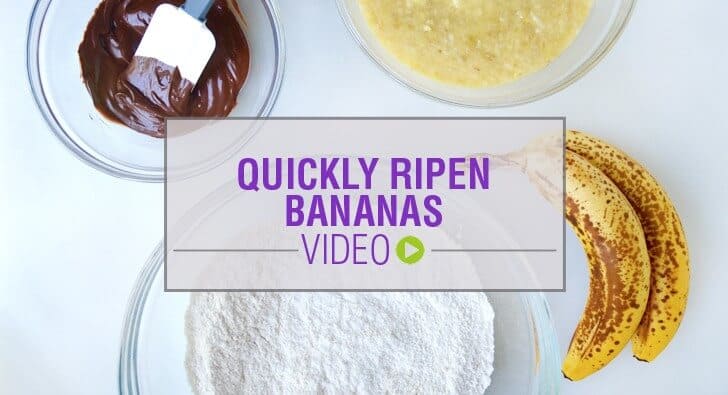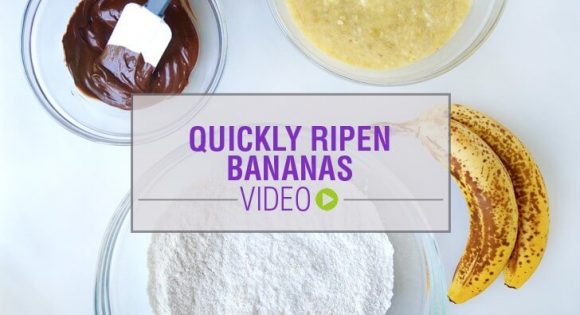 Craving more? Subscribe to Just a Taste to get new recipes, meal plans and a newsletter delivered straight to your inbox! And stay in touch on Facebook, Twitter, Pinterest and Instagram for all of the latest updates.