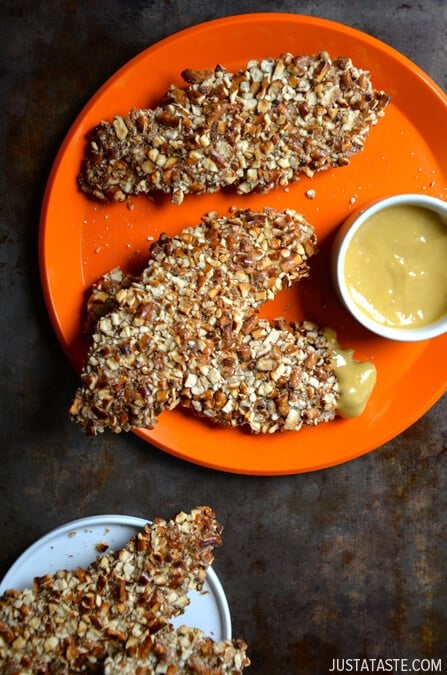 If Baked Cheddar Chicken Tenders married Homemade Soft Pretzel Twists, then these Baked Honey Mustard Pretzel Chicken Tenders would be their baby. And a delicious baby at that.
While I'm all for flavor-packed recipes that require hours of cooking and days of marinating, sometimes you just need to get a home-cooked meal on the table in 30 minutes or less. There's no time for simmering. There's certainly no time for slow cooking. You need dinner. You need it ASAP. And you need it to be enjoyed by palates of all ages.
Sound like your average weeknight? Then skip the stress, forget the fuss and preheat your oven for quick and easy Baked Honey Mustard Pretzel Chicken Tenders.