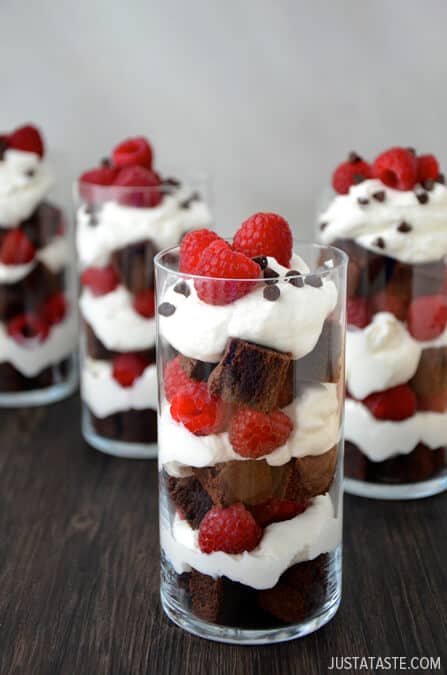 Say it with me now: brownie croutons, brownie croutons, brownie croutons.
Chewy, crispy, fudgy cubes of bite-sized chocolate perfection. Toss them into fruit salad, skewer them on a stick, sprinkle them atop a cake or, perhaps my favorite use of all, layer them with whipped cream and fresh fruit in these Individual Fruit and Brownie Trifles.
While brownie croutons have stolen my heart, the real emphasis here is the individual aspect of this easy, yet impressive dessert. I'm none too shy to express my enthusiasm for no-sharing-required desserts. (See: Salted Caramel Apple Hand Pies.) So when it comes to the trio of dark chocolate, homemade whipped cream and fresh fruit, you better believe your spoon isn't coming near my glass.
Feel free to mix and match your serving dishes for added visual flair, be it a variety of wine glasses, cocktail glasses or even mason jars for sealable sweets to eat on the go.