Toss those takeout menus and find inspiration with homemade versions of everyone's favorite takeout recipes, from egg rolls and orange chicken to potstickers and Mongolian beef. And don't miss a few dessert favorites, including coconut sticky rice and chocolate wontons!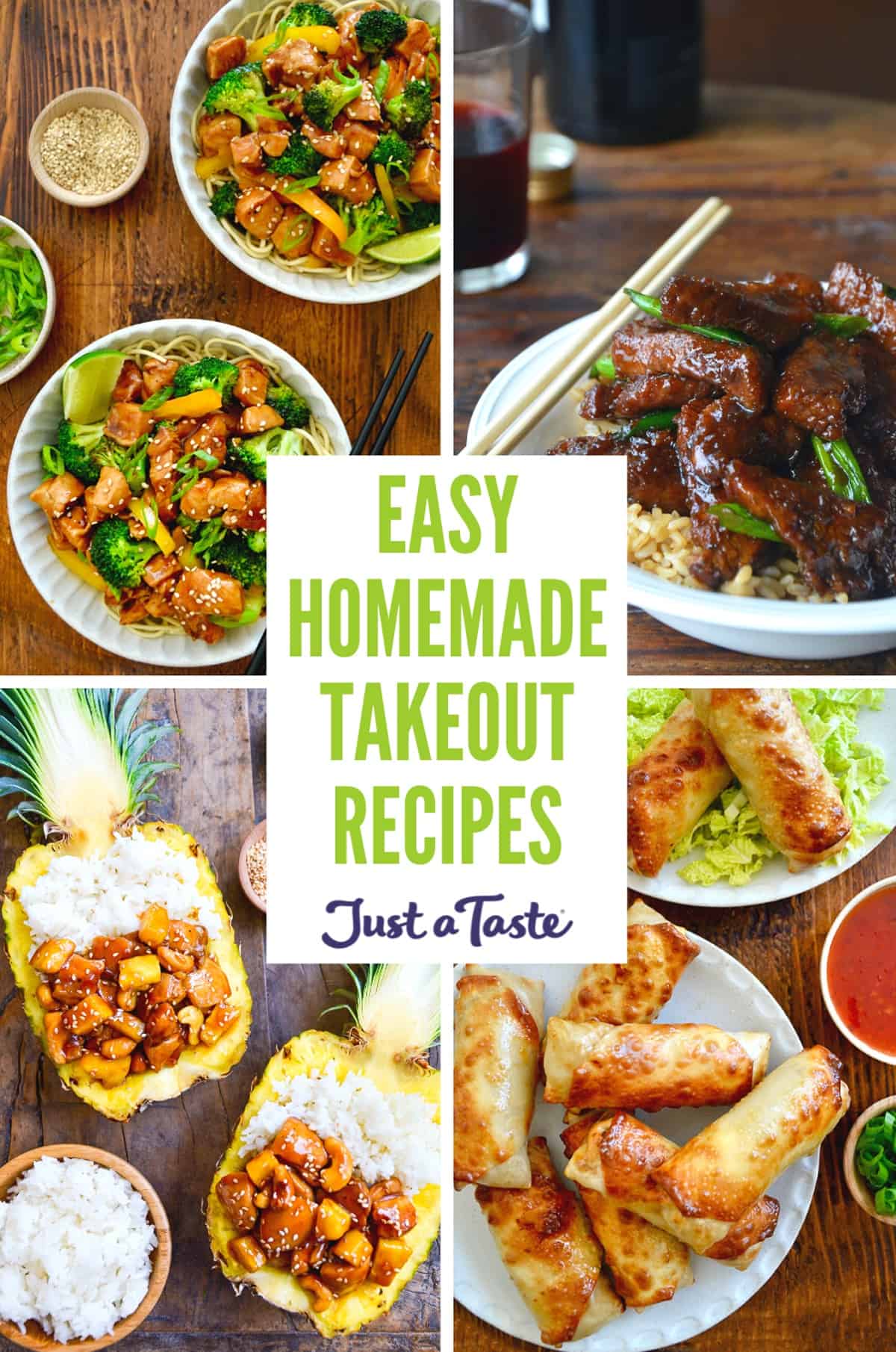 Table of Contents
Top-Rated Favorites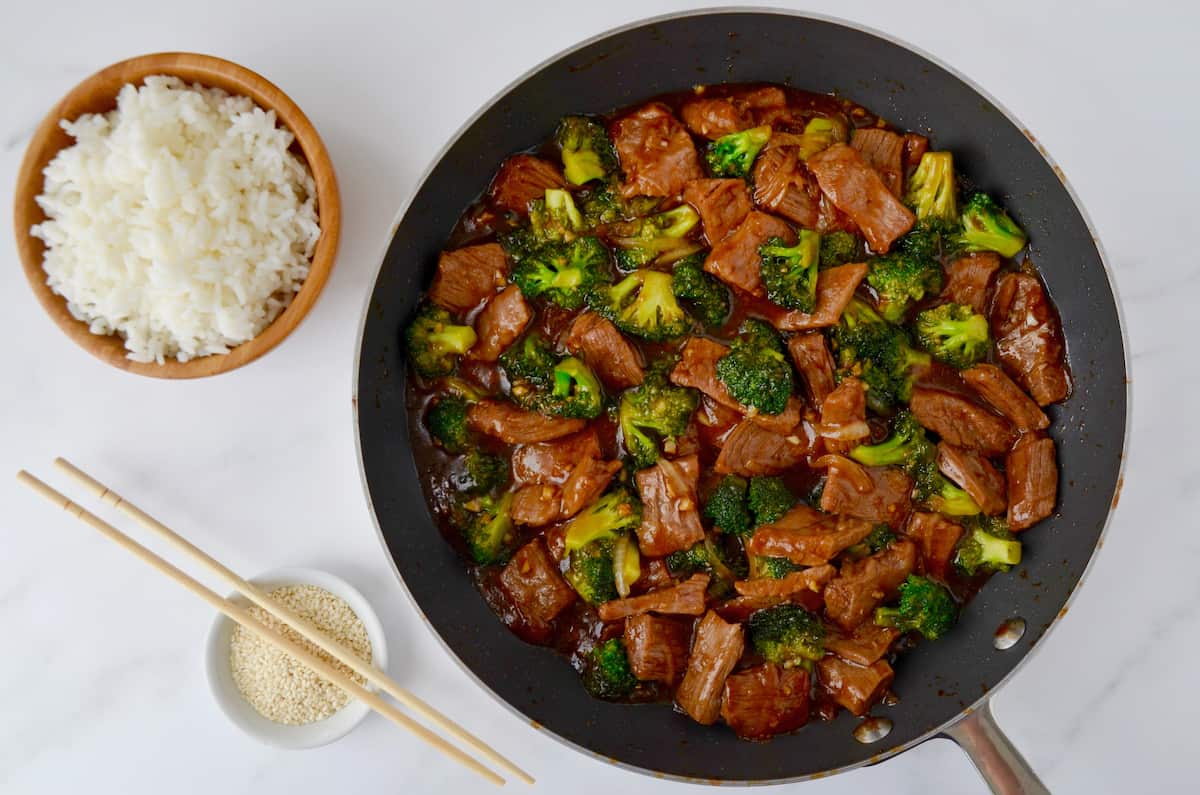 Easy Beef and Broccoli: This has been the #1 recipe on Just a Taste since it was first published in 2018! This 20-minute recipe stars tender beef slices and crisp broccoli tossed in a tangy, garlicky soy sauce. There's plenty of sauce (a.k.a. the best part!) so whip up a batch of rice or noodles as a side and dinner is done.
Sticky Pineapple Chicken: Juicy chicken thighs (or breasts), fresh pineapple chunks and crunchy cashews tossed in a sweet and tangy sauce. Ready to wow your family? This is a guaranteed no-fail recipe with more than 200 5-star reviews!
Drunken Noodles with Chicken (Pad Kee Mao): This quick, stir-fried noodle dish is one of my faves! Rice noodles, tender chicken and loads of veggies tossed in sweet, tangy, garlicky soy sauce.
Easy General Tso's Cauliflower: Florets get fancy in a sweet, tangy sauce that comes together in minutes. It's a 30-minute dinner favorite in our house and a great way to make veggies the star of the show!
Appetizers
Chicken
Slow Cooker Pulled Chicken Teriyaki: Tender chicken slow-cooked in a rich teriyaki sauce, perfect for your busy days.
Easy Pad Thai with Chicken: Rice noodles stir-fried with garlic and tossed in a sweet and tangy sauce. This is a foolproof recipe you can whip up at home. No rice noodles? No problem! Just swap in your noodle of choice.
30-Minute Chinese Chicken Lettuce Wraps: Mix soy sauce, brown sugar, garlic, and lime juice for a delicious sauce. Add ground chicken, cook briefly in a hot pan, and forget about takeout menus!
Teriyaki Chicken Stir-Fry with Noodles: Grab whatever chicken (or steak, shrimp or tofu) you've got, plus any combo of veggies and noodles to whip up this 30-minute dinner.
Baked Orange Chicken Meatballs: Extra-moist meatballs tossed in a really simple DIY orange chicken sauce that's sweet, tangy and oh-so addicting. Whip up a side of rice or noodles while the meatballs are baking and dinner is done!
Spicy Chicken Wontons: There's no takeout-inspired dish I crave more than spicy wontons starring an epic sauce made with chili paste, soy sauce, rice wine vinegar and a touch of sugar. It's a flavor powerhouse perfect for coating juicy wontons, or just about any other protein or veggie!
Slow Cooker Honey Garlic Chicken: It takes minutes to toss into the slow cooker (or Instant Pot!) and results in super-tender pulled chicken doused in a sweet, tangy, garlicky soy sauce.
Healthy Egg Roll In a Bowl: This has become an instant family fave around our house. It's a veggie- and protein-packed meal with endless ingredient customizations. Grab your favorite veggies and protein of choice for this healthy dinner recipe.
Sheet Pan Pineapple Chicken and Broccoli: With just one sheet pan and five ingredients, you're moments away from this stress-free classic. Pair it with rice or noodles for a simple and satisfying dinner!
Easy General Tso's Chicken: Crispy chicken thighs (or chicken breasts) tossed in a sweet, tangy, garlicky soy sauce that comes together in less than 30 minutes. Serve it over your choice of white or brown rice to soak up all that saucy deliciousness!
Crispy Baked Sesame Chicken: The crispiest-ever chicken nuggets tossed in a sweet, garlicky sesame sauce.
Baked Teriyaki Chicken Meatballs: Get dinner on the table in 25 minutes or less with a family-friendly recipe for extra-moist meatballs tossed in a homemade teriyaki sauce.
The Best Chicken Tikka Masala: Tender chicken thighs marinated in yogurt, garlic, ginger and spices then stewed in a creamy tomato sauce. It's a one-pot dish perfect for serving over rice or with garlicky naan.
Chinese Chicken Salad with Sesame Dressing: This flavor-packed salad stars shredded purple cabbage, tender chicken, crunchy almonds, crisp cucumber and Mandarin oranges tossed in a quick-fix DIY dressing.
Thai Chicken Pasta Salad: This Thai-inspired pasta salad will make you the star of any gathering! It's easy to make, loaded with flavor and is sure to please even the pickiest eaters.
Beef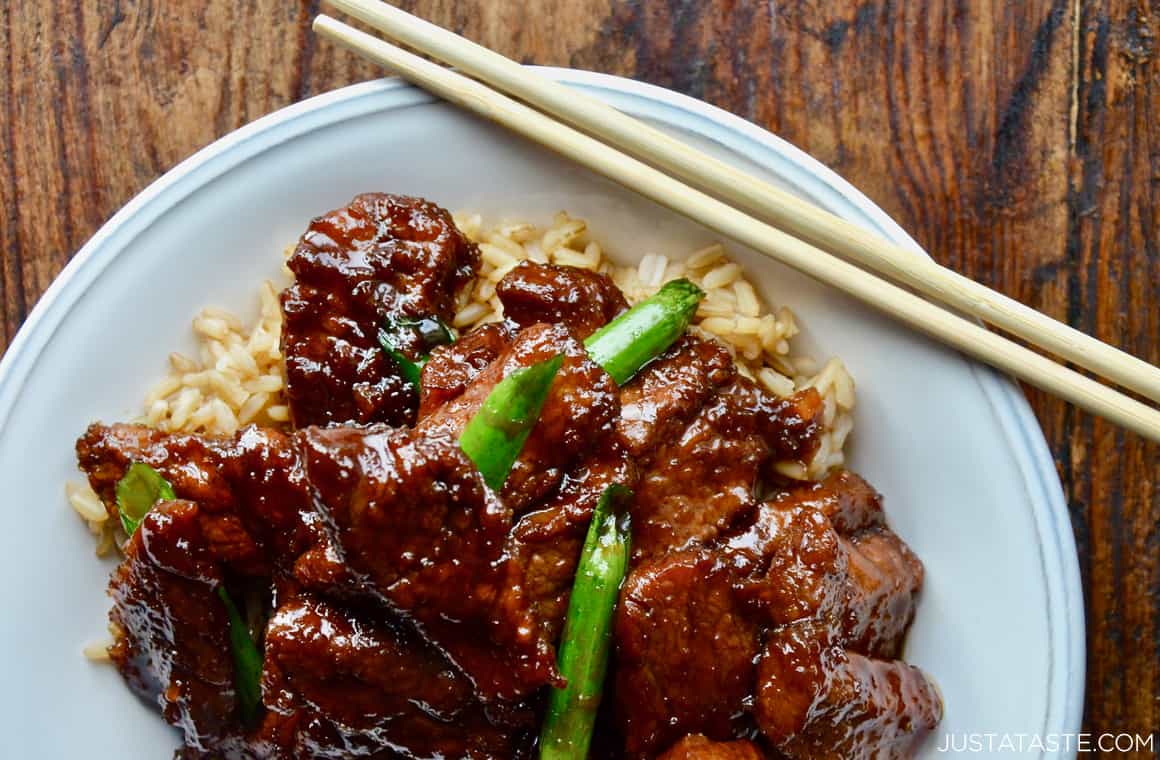 30-Minute Mongolian Beef: This recipe stars tender slices of beef simmered in a sweet, tangy, and oh-so-sticky sauce with minced fresh garlic, ginger, brown sugar and soy sauce. Toss it all together and 30 minutes later you'll be chowing down on the ultimate homemade take on takeout.
Make-Ahead Beef Bulgogi Bowls: This Korean dish stars super-thin slices of beef marinated in the most flavor-packed mix of soy sauce, brown sugar, ginger and garlic. This make-ahead version is the ultimate meal in-a-bowl and is served with a fried egg on top.
Thai Beef Salad with Lime Dressing: This lettuce-less take on a traditional Thai Beef Salad stars your steak cut-of-choice, cucumber, fresh herbs and toasted peanuts, all tossed in a citrusy, sweet lime dressing.
Quick Korean Beef Bowls: Satisfy your Bibimbap craving in a fraction of the time with this recipe starring flavor-packed ground beef and all the traditional toppings.
Pork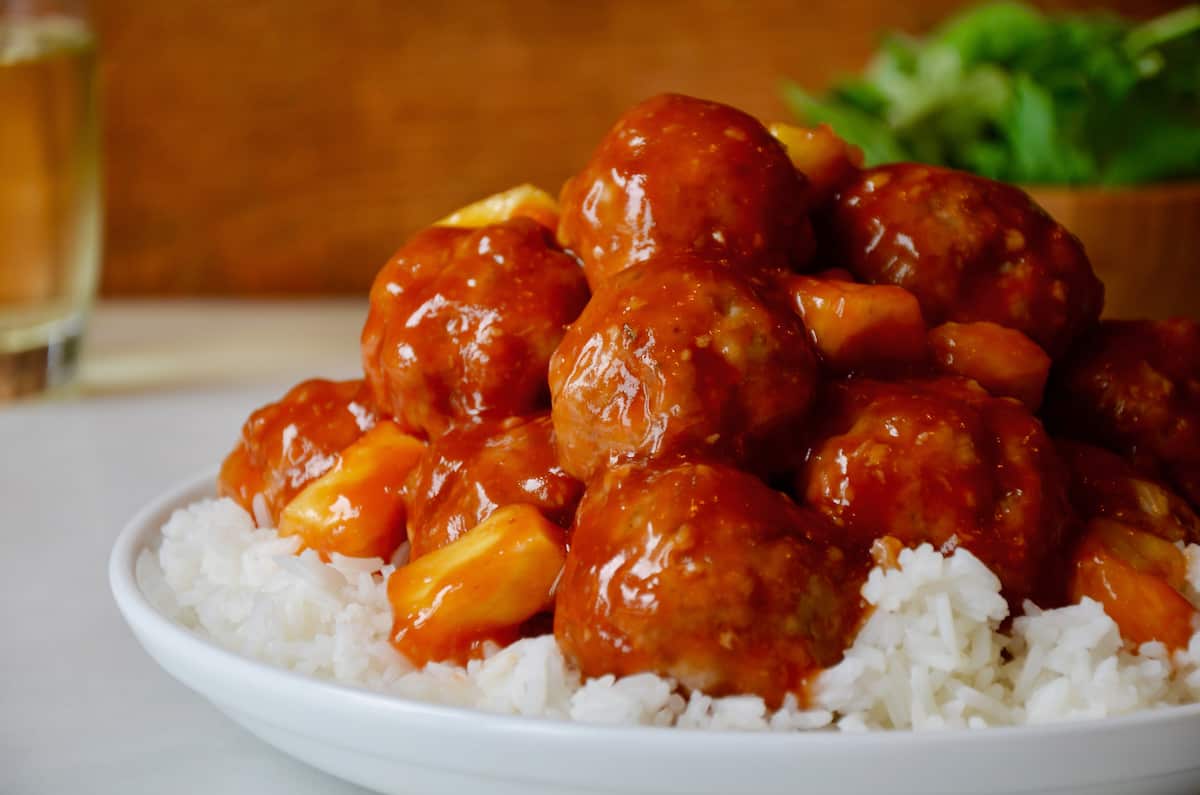 Shrimp
Our Best Side Dish Recipes
Chinese Garlic Green Beans: Toss those menus and whip up a DIY recipe inspired by a popular dish at one of my all-time favorite restaurants, Din Tai Fung.
10-Minute Garlic Bok Choy: Stir-fried bok choy bathed in a sweet-meets-savory sauce made with soy sauce, rice wine vinegar, brown sugar and a whole tablespoon (and then some) of freshly minced garlic.
Sautéed Mushrooms and Spinach with Spicy Garlic Sauce: The spicy garlic sauce balances the perfect blend of soy, sesame oil, chili flakes, scallions and sugar. It's sweet, spicy, savory and the ultimate way to dress up veggies of all kinds.
Takeout-Inspired Desserts
Subscribe to Just a Taste
to get new recipes, meal plans and a newsletter delivered straight to your inbox! And stay in touch on
Facebook
,
TikTok
,
Pinterest
and
Instagram
for all of the latest updates.
This post may contain affiliate links.