No flour? No problem! Get ready to satisfy your sweet tooth with a variety of quick and easy flourless desserts, including cookies, cheesecake, dips, ice cream and more.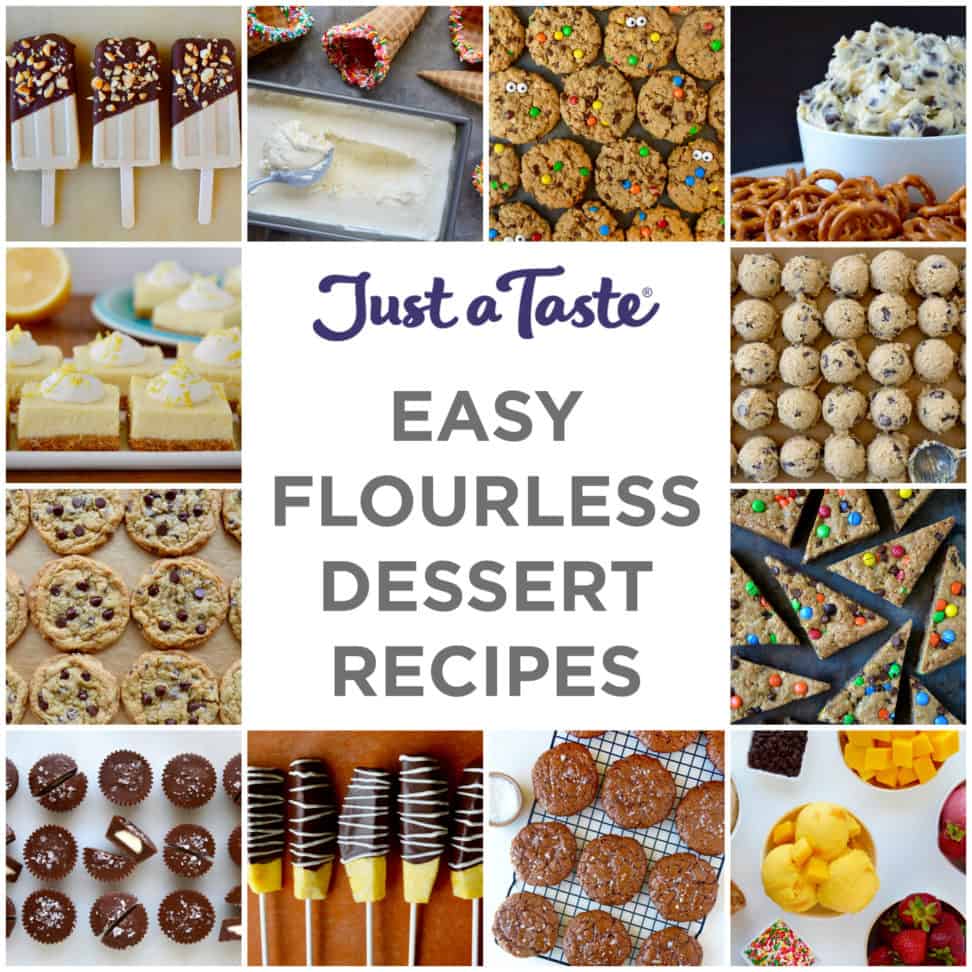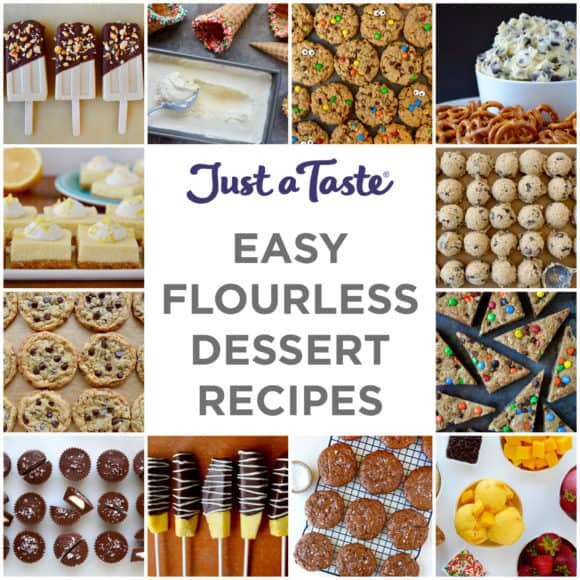 Monster Cookies: Get the Recipe
Chocolatey, chewy, peanut buttery perfection. There's no better way to describe this classic flourless recipe for Monster Cookies!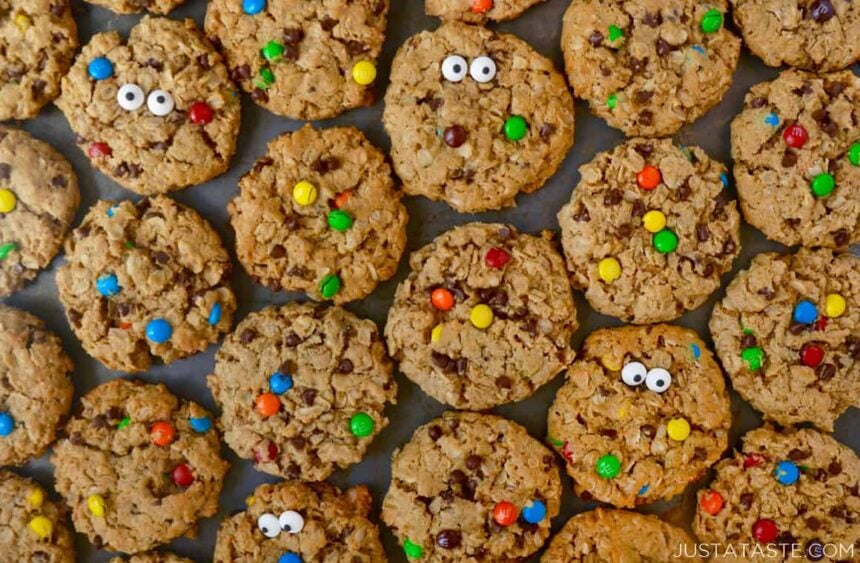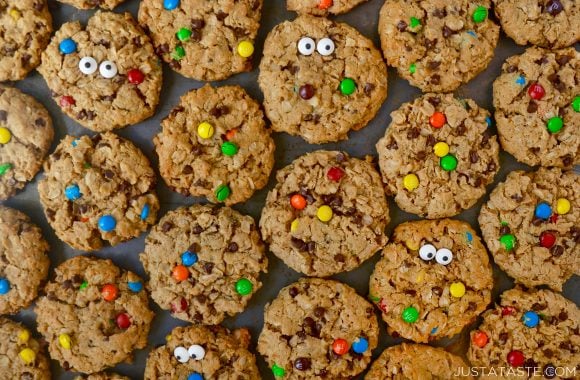 Flourless Chocolate Cookies: Get the Recipe
Forget the egg yolks and skip the butter for this soft and chewy cookie recipe that's packed with cocoa powder and mini chocolate chips.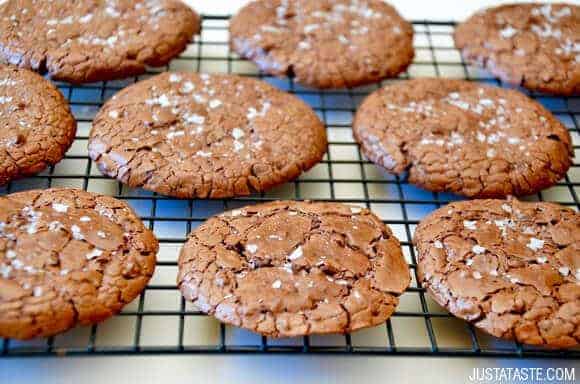 Edible Cookie Dough: Get the Recipe
Ditch the flour, skip the eggs and bypass the oven for the ultimate (fiber-rich!) cookie dough. And the mix-ins are endless! Keep it classic with chocolate chips or get creative with raisins, peanut butter chips and more.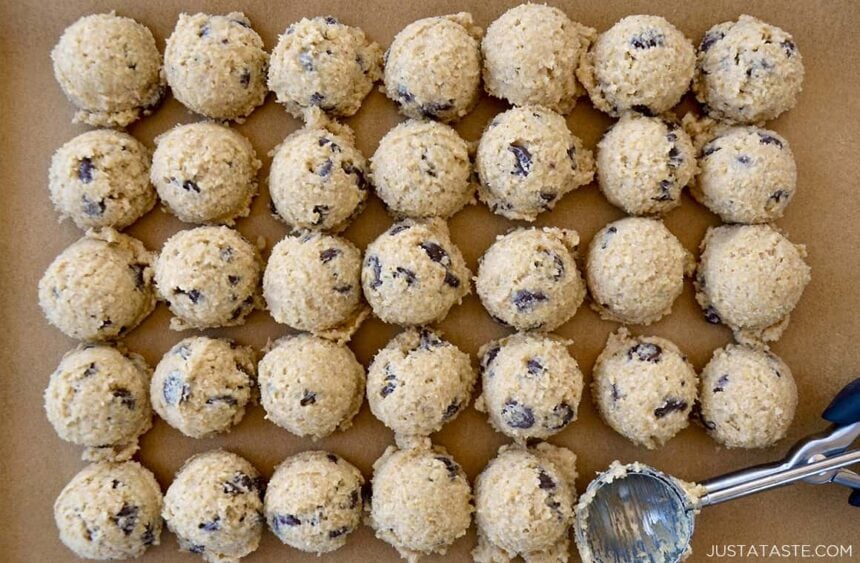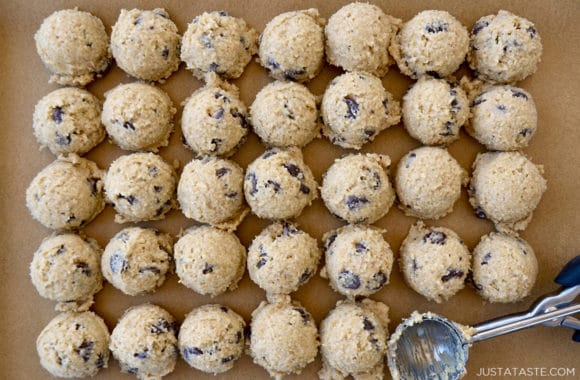 Flourless Oatmeal Chocolate Chip Cookies: Get the Recipe
This isn't your ordinary oatmeal cookie recipe! It's loaded with peanut butter and your choice of chocolate chips or chunks.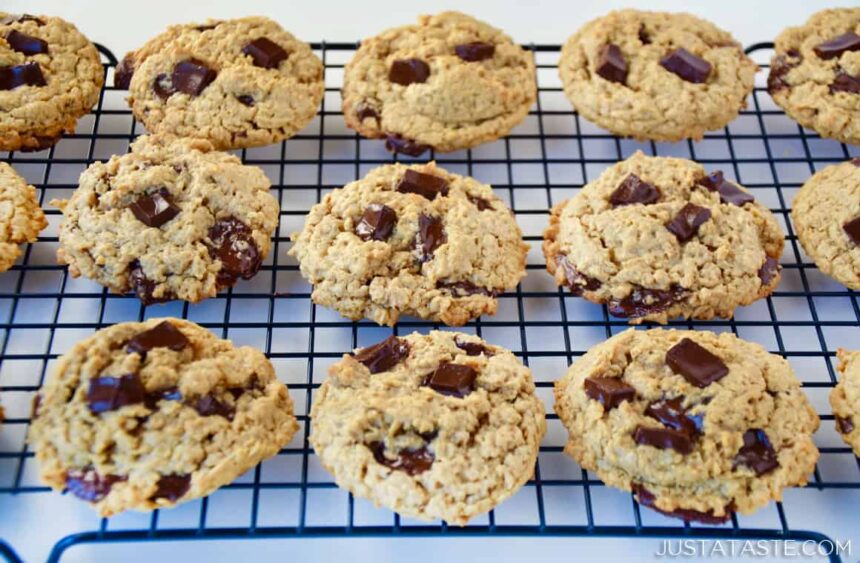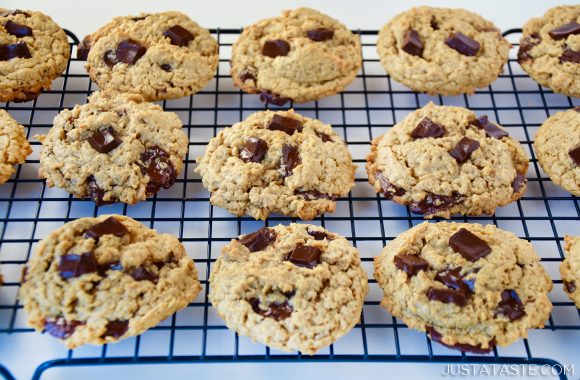 Monster Cookie Bars: Get the Recipe
These bars are packed with hearty oats, creamy peanut butter and a whole lot of chocolate. They're denser and chewier than their cookie counterpart.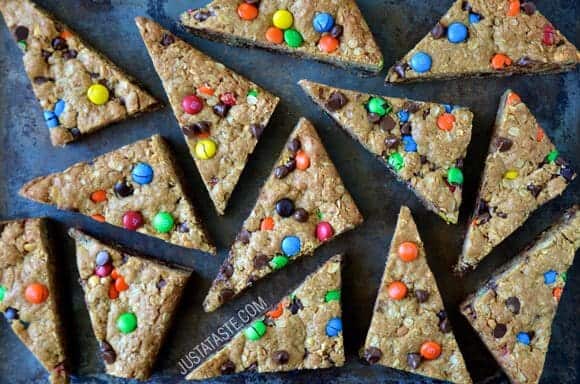 The Best Berry S'mores: Get the Recipe
This updated take on a childhood favorite stars juicy berries, melted chocolate and gooey marshmallows sandwiched between two graham crackers.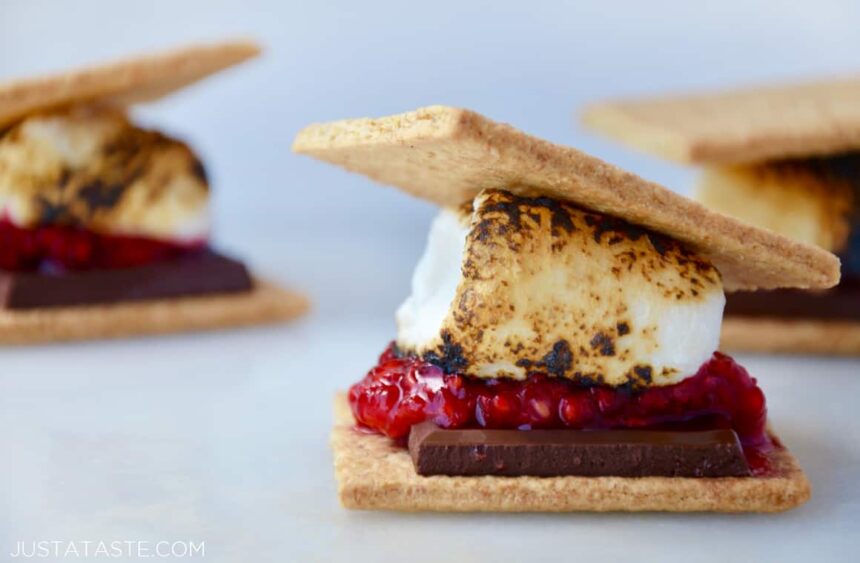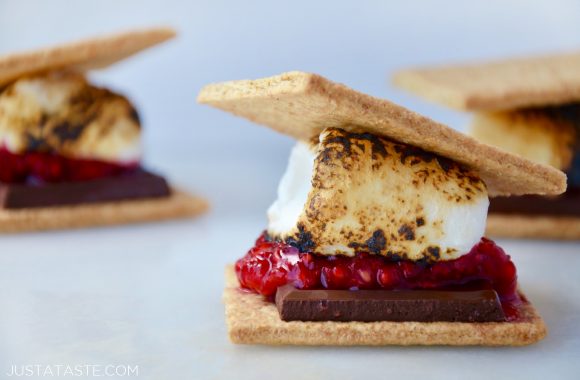 Easy Lemon Cheesecake Bars: Get the Recipe
These dreamy bars star an easy, creamy vanilla cheesecake with a hint of lemon and a fool-proof graham cracker crust.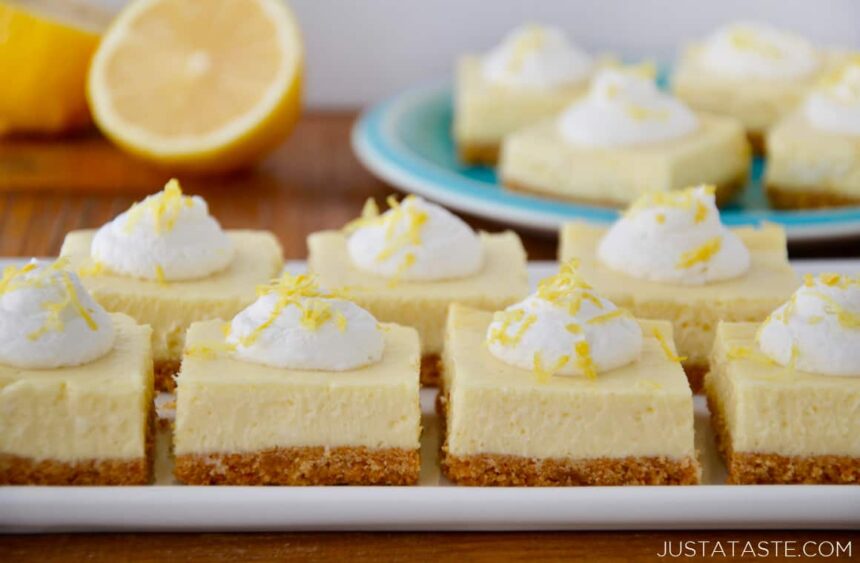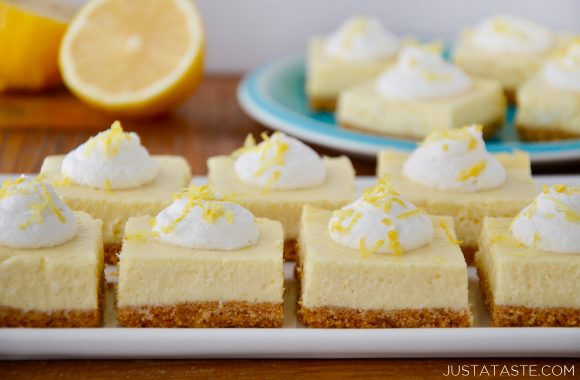 No-Churn Strawberry Ice Cream: Get the Recipe
All you need is three simple ingredients for homemade ice cream. Best of all, you can use this recipe as a template to include whatever fruit is in season, from mangos and raspberries to peaches and blueberries.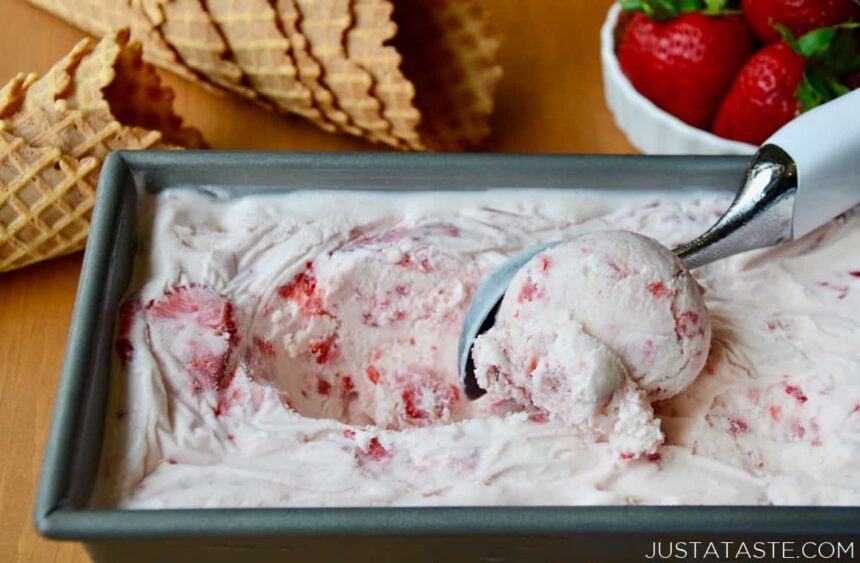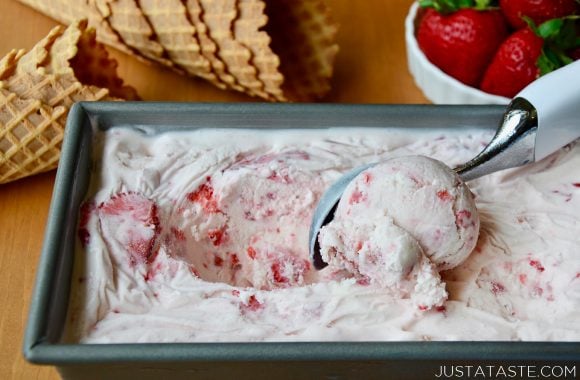 Peanut Butter Frozen Yogurt Pops: Get the Recipe
These creamy froyo pops sneak in a one-two protein punch with creamy peanut butter and full-fat yogurt. The result is a frosty treat with a mission: To satisfy hunger cravings for taste testers of all ages!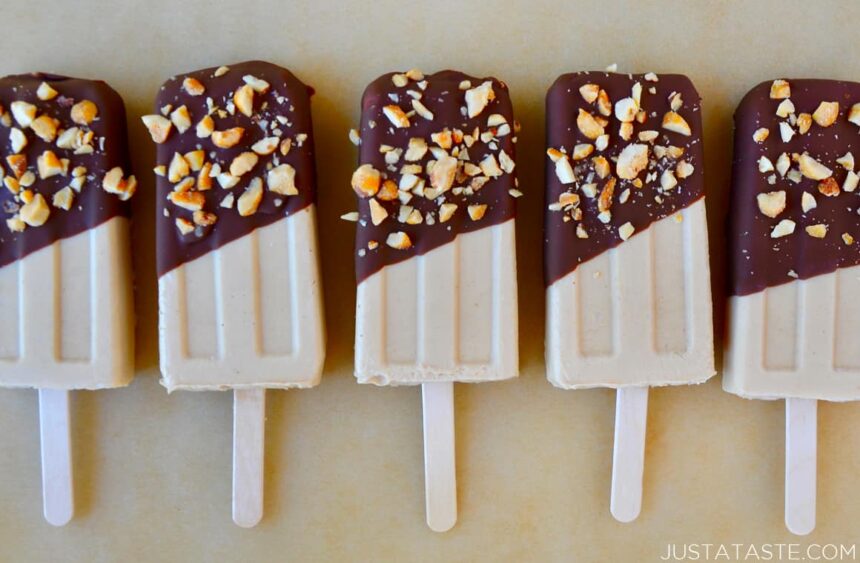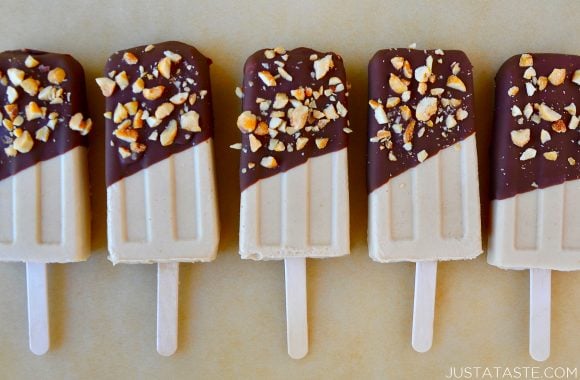 Chocolate Pineapple On-a-Stick: Get the Recipe
Pineapple and chocolate may seem like a strange combination but don't knock it 'til you try it! These juicy, chocolate-covered pineapple wedges are a refreshing and healthy treat any time of year.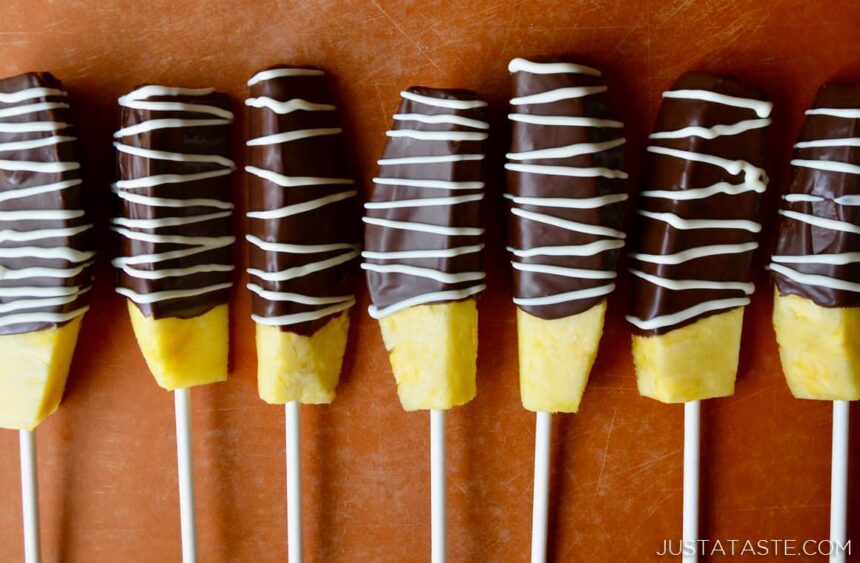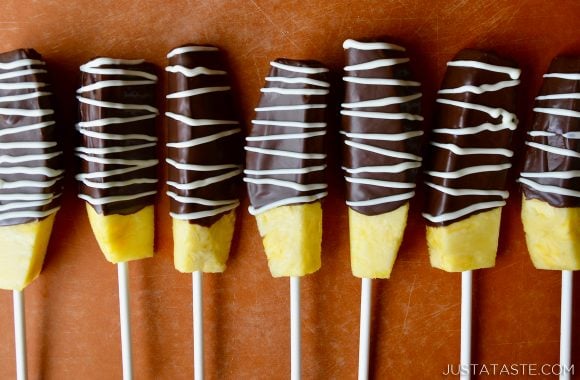 No-Churn Vanilla Ice Cream: Get the Recipe
Three ingredients! That's all you need to whip up this creamy ice cream. And the stir-in options are endless, from candy pieces and fresh berries to extracts and chopped nuts.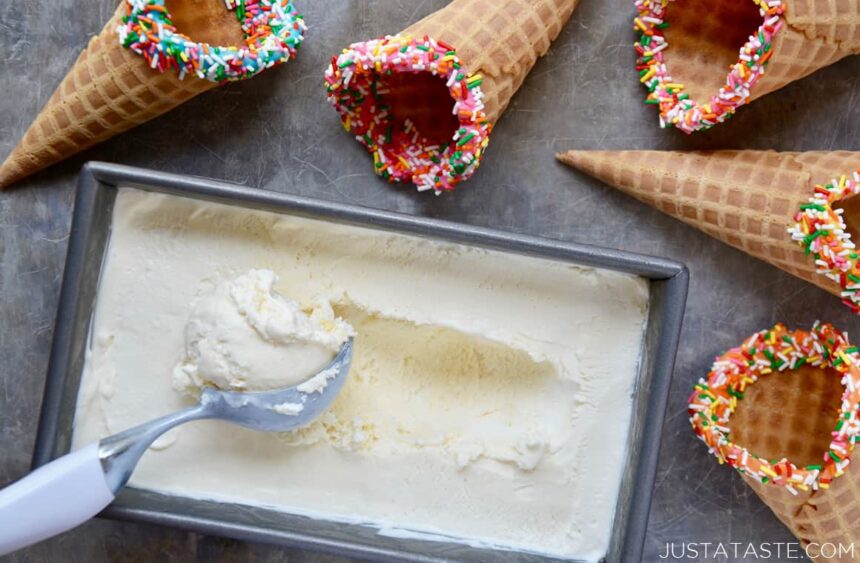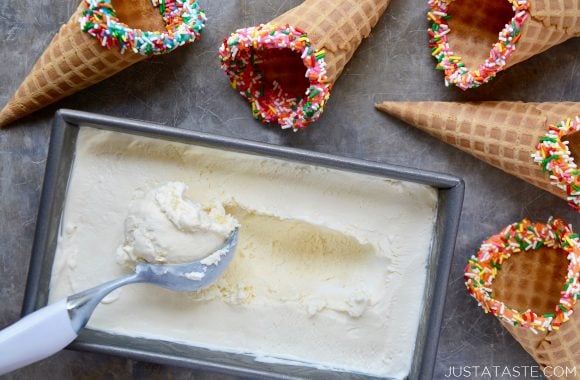 No-Bake Chocolate Cheesecake Cups: Get the Recipe
Step aside, peanut butter cups! These no-bake chocolate cups star a creamy cheesecake filling.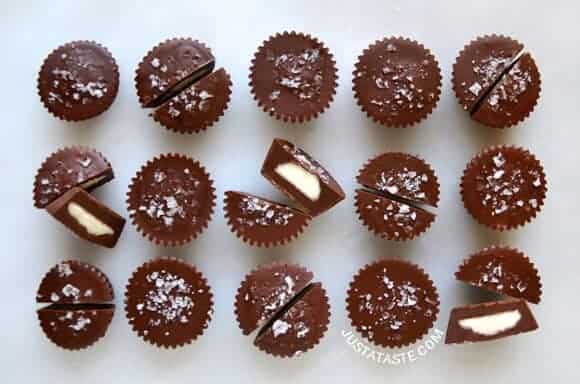 5-Minute Healthy Strawberry Frozen Yogurt: Get the Recipe
Three words: Healthy frozen yogurt. Grab whatever frozen fruit you have on hand, plus your yogurt of choice, and get blending. It really is that simple.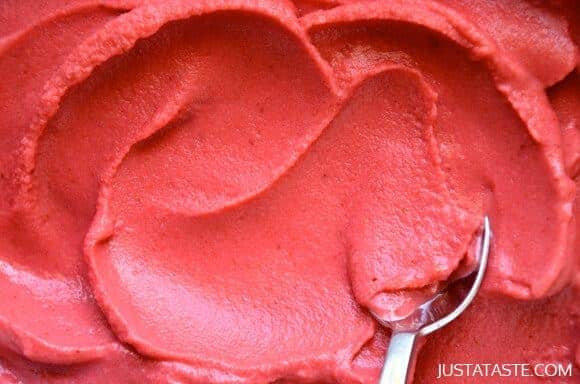 Chocolate Chip Cookie Dough Dip: Get the Recipe
Skip the eggs and ditch the oven for cool and creamy dessert dip perfection. The bad news? If anyone else gets a taste of this 5-minute recipe, you'll be forced to share. #sharingisntcaring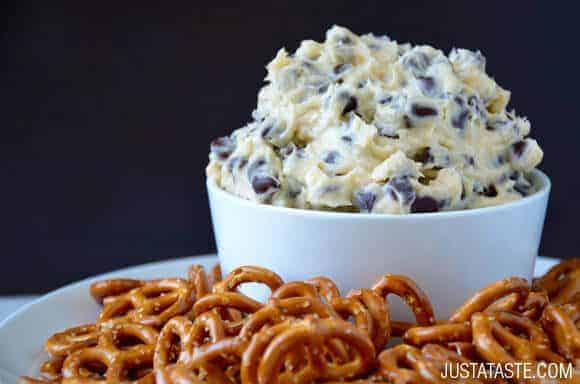 No-Bake Peanut Butter Bars: Get the Recipe
Five simple ingredients separate you from the ultimate combo of peanut butter and chocolate. Best of all, there's no baking, which means this is the perfect sweet treat to get your little ones involved.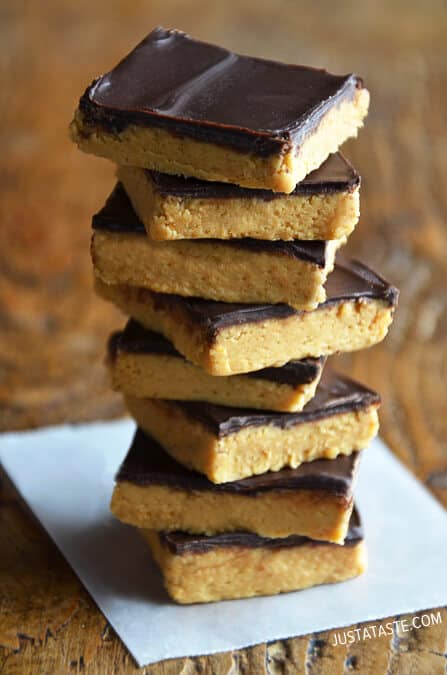 Craving more? Subscribe to Just a Taste to get new recipes, meal plans and a newsletter delivered straight to your inbox! And stay in touch on Facebook, Twitter, Pinterest and Instagram for all of the latest updates.
This post may contain affiliate links.